The past three weeks was exhausting. My family and I were faced with a whirlwind of errands and last-minute preparations for my mom and dad's Silver Wedding Anniversary. Night after night of staying up late and going to bed at five in the morning. Days of driving around, making calls, picking up stuff and dropping off materials to be printed.
Three weeks is just too short a time to plan and prepare a big event. To make things worse, the typhoon that hit Manila the day before the event threatened the commencement of the whole wedding.
Due to the bad weather, there was a nationwide power failure the day before the wedding. It was a big headache, because it ruined our plans for the day of finishing the videos, printing out the missalette and doing the table arrangement for the guests. All our notebooks were fully drained and we had no access to electricity. One whole day wasted!
Before midnight, my brother, sister and I decided to try checking into a hotel that had a generator so we could finish everything. We drove around Alabang, Makati (every hotel!!!) and Manila, but at past two in the morning, luck was still not on our side. All the hotels were fully booked! Exhausted, disappointed and frustrated, we just decided to sleep in Makati (still electricity-deprived) for the night.
At half past seven in the morning, we were back on the road, this time heading off to Starbucks Alabang to try our luck. And oh boy did we feel lucky, because Starbucks was open, and we were finally able to plug and charge our notebooks. We enjoyed five hours of the cold aircon, free electricity, good coffee and yummy cakes, before we had to run to the venue to get dressed and made up.
We were tired and stressed, but we manage to finish up until the last second before the mass started. And even if a lot of ugly things happened, the wedding pushed through and was wonderful in the end.
And now in bullet form, because I find it easier that way.
The pretty things that happened:
Mom and dad were able to make their walk down the stairs to the garden setting, before it started to rain.
Despite the rain, the whole mass was wonderful. The homily by Fr. Louie (the Viduya clan's unofficial family priest) made me teary-eyed.
Mom and dad's 25-second kiss. =P
Having my relatives around! Sadly, only 3 (out of 40+?) of my cousins were invited.
My hair and makeup! I loved it!
My sister's video about mom and dad's love affair, which she shot, starred and even edited – all by herself! It was too cute!
My video about mom, dad and the family's journey.
The sweet song my brother wrote and composed for my parents, which he sang (well, tried to, because he ended up crying!) during the reception. It made us all cry too!
The giveaways! Because I worked hard on it, and everyone loved it. :)
My cousin, aunt and eventually my dad, singing during the night.
The great food – although I ended up eating only two spoonfulls.
The GREAT photos courtesy of my sister's photographer friends!
Mom and dad looking smashing!
Seeing my parents delightfully surprised, and tearing up with our presentation.
The love everyone felt during the entire event.
And just as Fr. Louie said it, even if the preparations literally and figuratively went through a storm, the event was still full of love and wonderful things. =)
I enjoyed the entire night, but I know my parents enjoyed it more.
Now, to prove how much fun we all had, here are a few (only a few, out of thousands) photos.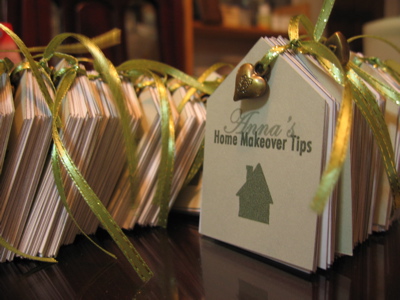 One of my projects, which was part of the giveaways. I made 110 of these, and I cut ALL 27 pages of all 110! =p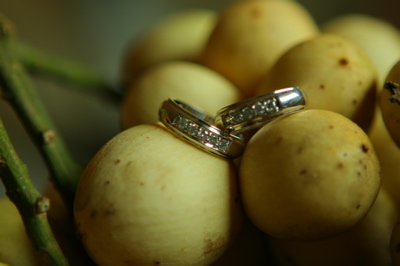 The rings… and lanzones from our farm. =)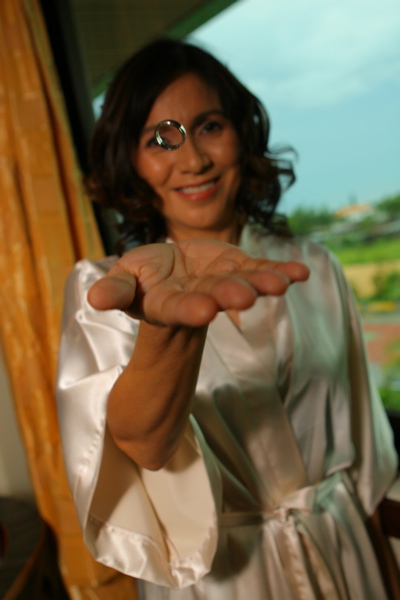 Mother dear and the floating ring. =P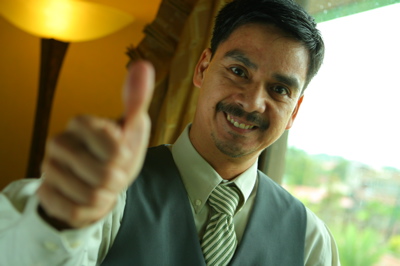 Daddy-oh!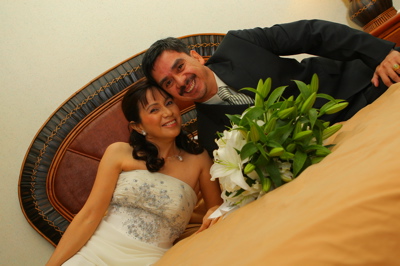 Happy 25th Wedding Anniversary!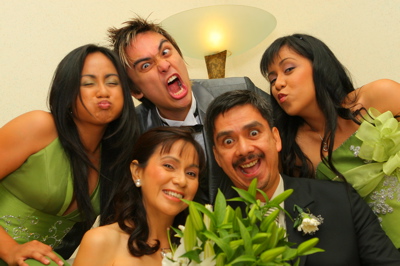 My whacked up family!!! haha!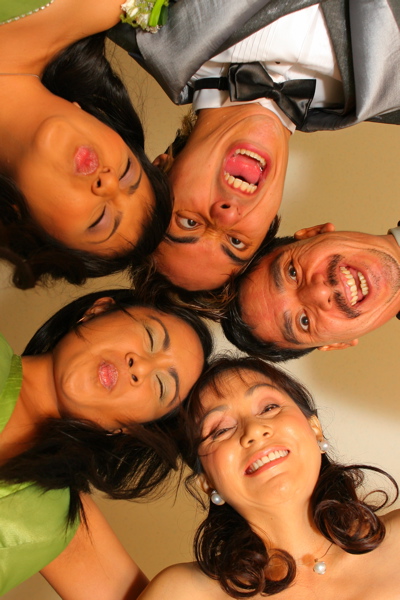 See, I'm not the only one in the family who loves the cam! XD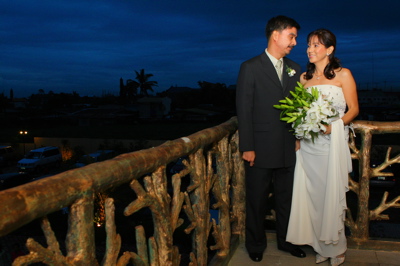 25 years! :D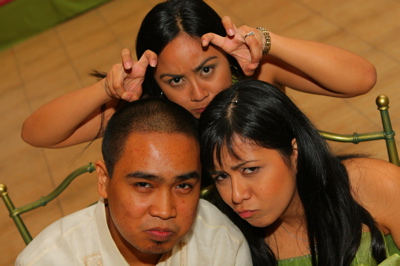 Bebe and I… and my sister. haha!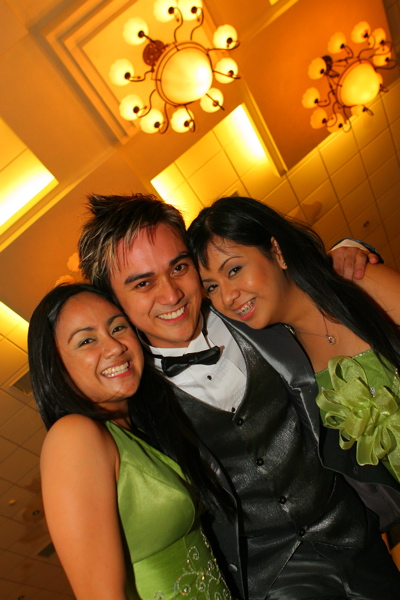 THE WEDDING PLANNERS: My brother, sister and I.
I loved my makeup! It hid the fact that I had been harassed and sleepless the night before. =P
More pictures here.