This December, just like every year, was a very busy month for me. I love the Christmas Season, because it's always a perfect excuse to make new "projects" and go around to run some errands.
Because I find it easier, I will make a semi-detailed sharing about my December (so far) in bullet form.
I love buying things for people. I enjoy surprising my family and friends with out-of-the-blue gifts. But Christmas is definitely the time of the year when people around me actually expect to receive something… because I'm always more eager to give! =P
I shopped for gifts pretty early this year. I was even done with most of my list before the first week of the month ended. I happily wrapped each of my presents… something that I really enjoy. And even volunteered to wrap my mom, dad, JR and my brother's gifts! =P
I spent quite an amount buying people gifts, but I did earn them back. How? I baked and sold over 50 dozens choco-chip oatmeal cookies!! =) I have a couple more dozens to bake for New Year too. :)
JR and I also finished all 9 days of this year's Simbang Gabi. =) We went to the anticipated masses in Glorietta 3, Rustan's Glorietta, Greenbelt chapel, and even in JR's village chapel. I missed 2 days of the anticipated masses, so I woke up for the 4:30am mass at the PCJ Parish twice.
I enjoyed the time after hearing mass too. It was the perfect excuse for JR and I to spend extra time together over dinner. <3
Christmas eve was spent with my family, as usual. We went to mass at 8 in the evening, and had an early noche buena after.
We also had our yearly family pictures by the Christmas tree, and opened gifts way before midnight.
My brother, sister and I left our parents at home (so they could have some quality time together! =P) right after opening our gifts, to get some coffee and dessert. We ended up in Gloria Jeans, Alabang, because all the Starbucks and other coffee shops near our place were already closed. =P
On Christmas day, we went to visit my paternal relatives and had an early dinner. We didn't stay there long. We went to ATC, like we do every year (it has become a family tradition), to watch a Metro Manila Film Fest movie. We ended up watching Matakot ka sa Karma, which was a reeaaallly LOUSY movie! Bad story line! We were overly disappointed, but we still enjoyed gobbling on popcorn, and being together as a family. =)
Yesterday (26) was the Viduya (maternal side) Christmas party over at my aunt's place in Bulacan. Lots of food! Lots of gifts… and money too! =P haha! We only stayed until early in the afternoon, because we headed off to Glorietta for a little bit more shopping. Ok, THEY went shopping. I just tagged along! haha! We walked around all over the place, so I was all poofed out when we got home. =P
It has been a tiring month, but the celebration won't really end until New Year! I still have some parties to look forward to. =)
Anyway, here are a few photos taken this month.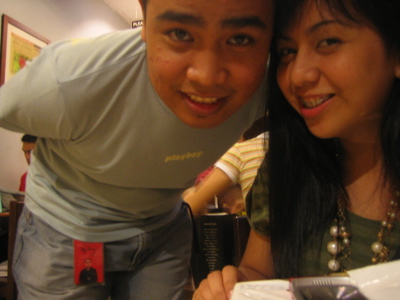 JR and I after Simbang Gabi No. 8 =)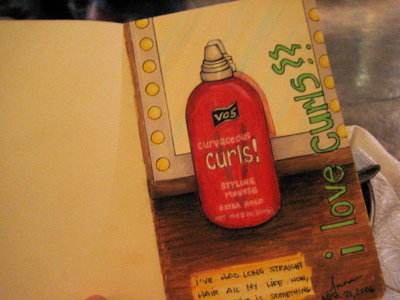 Drawing in my moleskine sketchbook using my Kurecolor markers. I was right, they do seep through the page… so it'll probably be my first and last time to use them in my moleskine. =P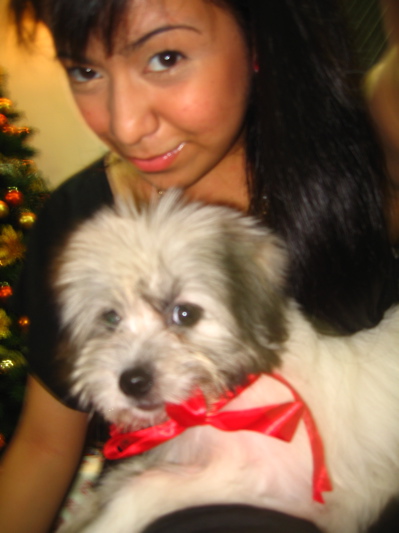 Gucci and I on Christmase Eve. She's still the best Christmas gift ever! =)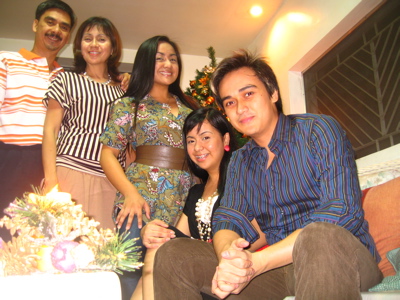 My family. =)
I wish you all had a wonderful Christmas too! :)