JR flew off to Singapore for a work training yesterday. Because it would mean an entire week of being away from each other, we spent the whole of Saturday and the morning of Sunday together.
He had to buy a few things for the trip, so we were running around Glorietta Saturday, making sure that he had everything he needed. We managed to have a quick lunch at Food Choices in between shopping, and then rested our exhausted feet at Starbucks afterwards. My feet were sore from walking around for hours, but being with JR was more than enough to help me forget about walking in heels… well, sort of. Haha!
We didn't get to take as many photos, but we were able to sneak a few shots inside Powerbooks and Starbucks. =P
Here's one of us (with my messy hair!) in Powerbooks, while waiting at the Customer Service.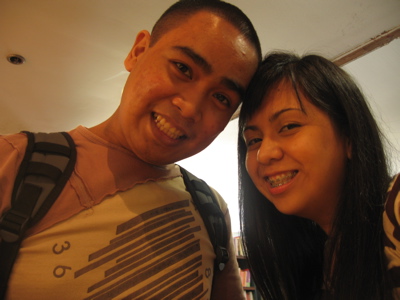 And here's JR at Starbucks.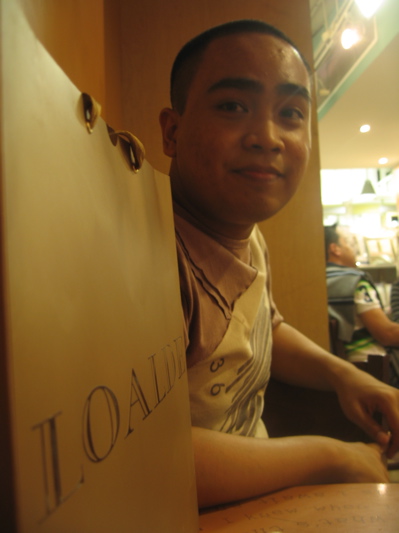 And me. =p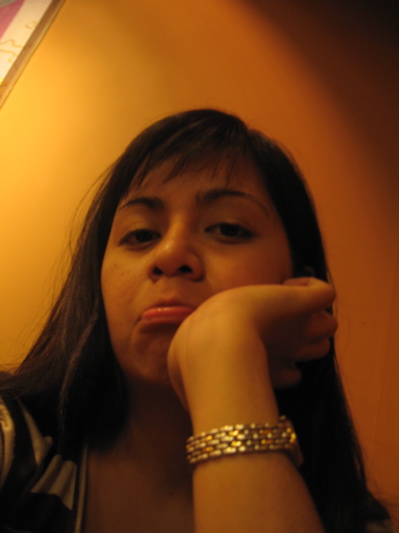 After shopping, we went to the hospital to visit JR's dad. He's still in pain, but is recovering pretty well (he can get up from the bed and walk now), thank God. We stayed to chit-chat with his mom for a few hours, before going back to their house. I packed JR's stuff while he got a manicure and pedicure.
By 11pm, we were all the way down to my house, where he slept over.
The following morning, after going to mass, having lunch and picking up my grandma from the airport (she flew in from Canada), we sent him to the departure hall. And here's a shot of us before leaving the house. =P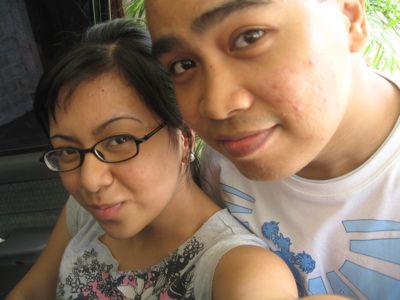 He's now in Singapore, having loads of fun. And thanks to the wonders of technology (cellphones and the broadband internet at the hotel he's staying in), we've been in constant communication… as if he's just in the same country! =P Good luck to my cellphone bill this month! haha!