After several gruelling hours of my eyes and fingers being glued to my MacBook, I'm so happy to say that this layout's finally done.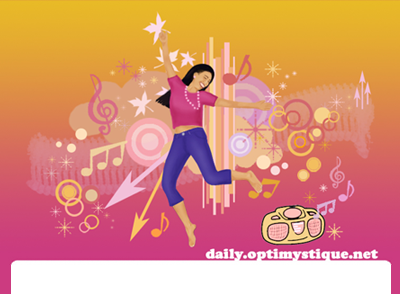 The production stage took a little longer than I had planned. My vectoring and photoshop skills are a little rusty from months of not practicing. On top of that, I seemed to have lost the ability to write (and even remember!) codes as fast as I used to. I had to resort to numerous trial-and-errors in order to get everything fixed. Everything seems to be looking fine now, but I shall double check again tomorrow if there are anymore bugs.
Anyway, I obviously went crazy over the colors. I don't even remember having any of my past layouts being this colorful before. Frankly speaking, it's quite a bold change from my usual "safe" colors. But change is good. I like this change. I'm also hoping that the bright colors will motivate me to blog more frequently now. Hahaha!
It's already 3am, so I'll just end this post with the quote that inspired this layout:
Dance like no one's watching.
Sing like no one's listening.
Love like you've never been hurt,
and live like it's heaven on earth.