I've been busy these past few weeks. My cousins from Vancouver are in the country, so I've been driving them around the metro. I'm the official family driver now. Haha! We've been taking them out shopping, drinking and clubbing. The Viduya clan also took a daytrip to Tali Beach, where we ate and swam the whole day. Fun times!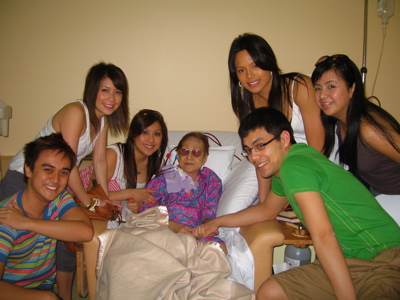 With Grandma, while she was undergoing her dialysis.
L-R: KB, Anna, Mel, grandma, Nicole, Mark, me.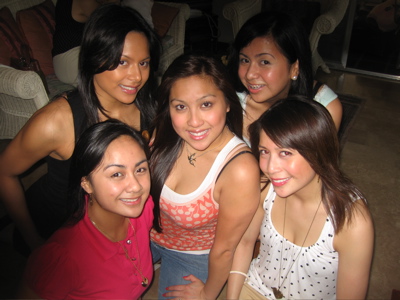 With the girls.

At Fez, with two of the owners… discounts!!! Haha!