I drove out to buy some chips earlier, and instead of tugging along my everyday essentials inside my everyday bag, I stuffed just a few things in a smaller bag.
Here are the stuff (scanned w/ my face – inspired by the Face Your Pockets Project):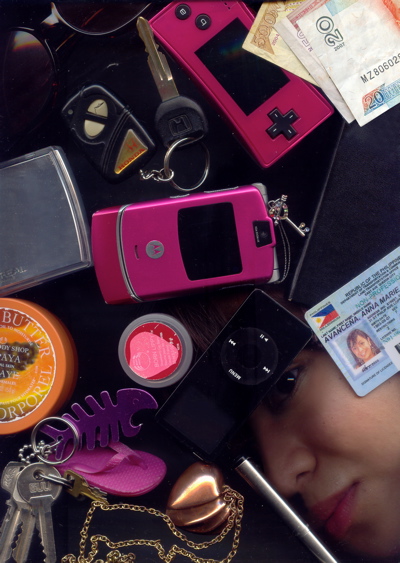 The guts: shades, car keys, gameboy micro (mario love!), cash, compact/powder, cellphone, moleskine notebook, driver's license, body butter, lip balm, ipod nano, keys, gold heart necklace, fountain pen.