Exactly two weeks ago, I received an email from Marsida Shyti from moleskine.com, inviting me to participate in the Moleskine Exhibit for the London Book Fair in April. She chanced upon my moleskine art through my flickr, and chose me, together with several other moleskine users/artists to participate.
Here's an excerpt from her email:
Like every year Moleskine will attend this important fair. We focused our attention upon the value of the trade show through the original and artistic use of Moleskine notebooks, so we decided to choose and expose a small quantity of the most stylish Moleskine notebooks.

Your work is perfect for this purpose! It represents the ideal feeling we would communicate about Moleskine and, in our opinion, could also be a good opportunity for you in terms of visibility.

Do you agree to send us one of your Moleskine notebook? Otherwise, if you prefer, we can send you a new notebook to personalise. For your co-operation and your kind help we will send you five new Moleskine notebooks, the layout you prefer.
And because an opportunity like this doesn't really come everyday, I agreed to participate. I guess it's also the perfect excuse for me to start drawing/painting again. I actually haven't touched my moleskine sketch in almost a year!
I got into the groove right away, and have been enjoying my free time filling up my moleskine every day. Here are a few of the things I've done so far: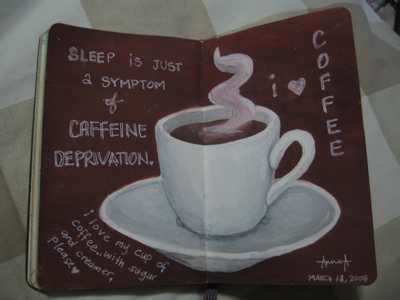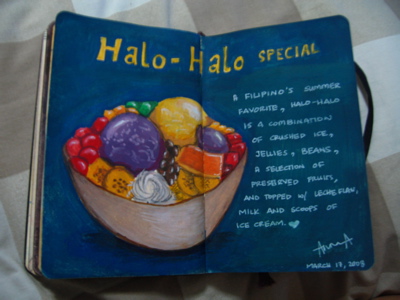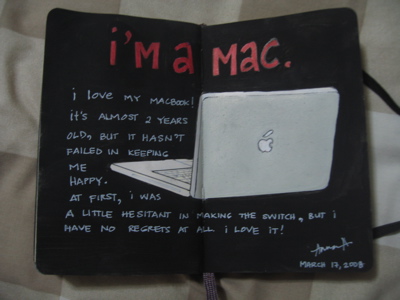 I have about twenty more pages to do before I send the book to Marsida Shyti in Italy. And I only have until the end of the month for that, so wish me luck! =)