I'm always in search for quiet little coffee shops in Singapore where I can relax and read a book. I love my Starbucks, but sometimes it's good to have something different. I've also been looking for something similar to the wonderful BoNa Coffee back in Manila (I blogged about my wonderful experience here last month), and finally I have: Pacific Coffee Company. They have stores all over China, Hong Kong, and quite a few in Singapore too.
Okay, so it's not as small and intimate as BoNa Coffee shops, but it still has the coziness that I've been searching for. The lovely interior (they have comfy couches and cute decors of over sized books and lamps) is so inviting, that one cannot just simply pass by without wanting to go in. Equipped with their espresso machines and other coffee paraphernalia, they have a wide variety of treats on their menu.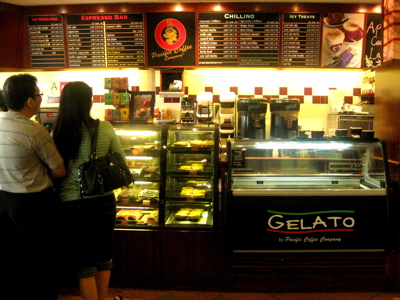 And look, they don't just serve coffee; they have an entire section with an assortment of bottled water, juices and fizzy drinks. They also have bread, muffins and other sweet treats which you can pick yourself and heat in the microwave available. They even have their own selection of gelato!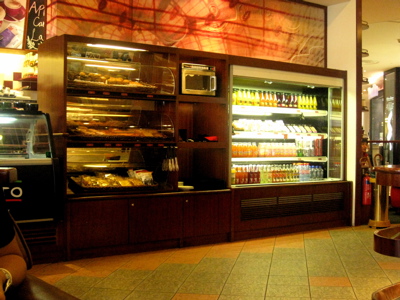 I passed on the dessert when I visited, but tried their caramel frappe (I don't remember the exact name). I loved it! Not only because it was caramel (I love anything with caramel), but I liked how smooth it was blended. I also tried their caramel latte in a recent visit, and I wasn't disappointed either.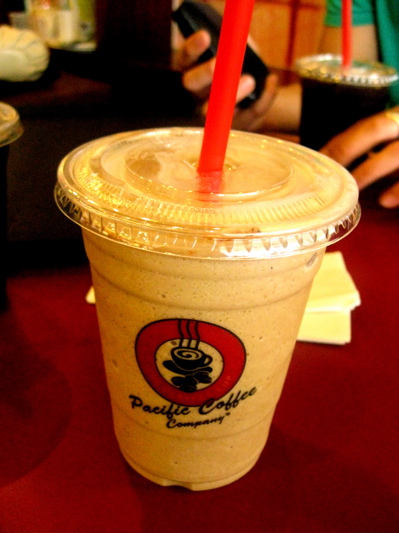 I guess they weren't kidding when they said that they do serve "The Perfect Cup."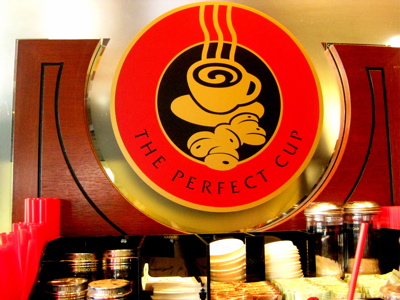 For those internet buffs like me, free wi-fi is available. Also, just like BoNa Coffee shops, they have several computers available where customers can surf for free! Who doesn't love free stuff, right?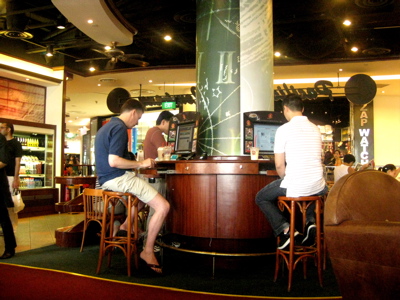 So, move over Starbucks! I think I found a new favorite. =P