The homesickness bug has finally bitten me. I miss my home in Manila. I miss my family.
I also missed doing my moleskine art. It has been almost three months since I last touched my paint brushes, so yesterday I took out a fresh moleskine sketchbook and started working. And as I was browsing online, I stumbled on this lovely quote:
"Home is a place you grow up wanting to leave,
and grow old wanting to go back to."
– John Ed Pearce.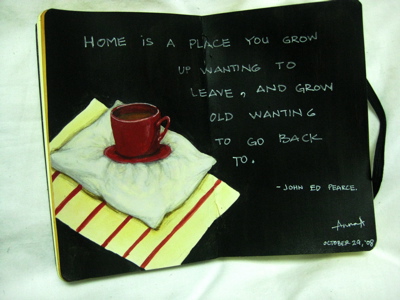 It's so true, and I feel every word speaking to me.
But either way, I'm still happy where I am. Love is overflowing. Being with him is home too. <3