Celebrating JR's 28th Birthday started off at midnight when I woke him up from his nap and surprised him with a slice of oreo cheesecake and the link to his online gift.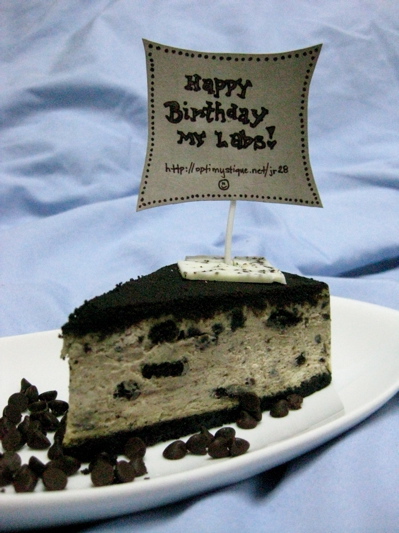 It was nice seeing him read through all the messages, but it was even more heartwarming seeing him all teary-eyed by the end of it. <3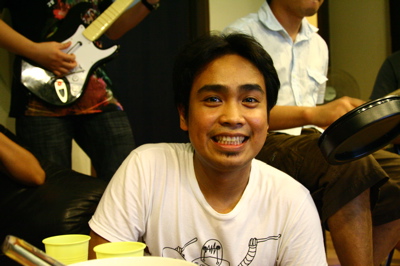 During the day, I slaved away in the kitchen cooking for almost seven hours. Ended up making way too much food for our small party of seven in the evening.
Here's what we had: spaghetti, tacos, chicken lollipop, sausages, salami, ham, grapes and cheese.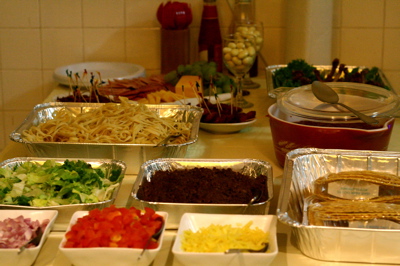 I like throwing parties. And even if I had an exhausting afternoon in the kitchen (it was excruciatingly hot that day too!), I enjoyed every minute of it anyway. =P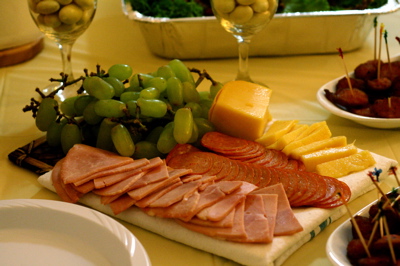 We spent the night bonding over chismis, food, drinks and Rockband. Here are the guys: JR, Jeff (our housemate), Carl and Alex. Look at how serious they looked! Alex, who was supposedly a Rockband virgin, even scored 100% on vocals on his first try! =P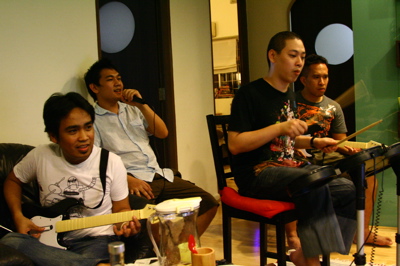 And of course, the pretty ladies (mga saling-pusa. LOL!): Mel, me and Bel.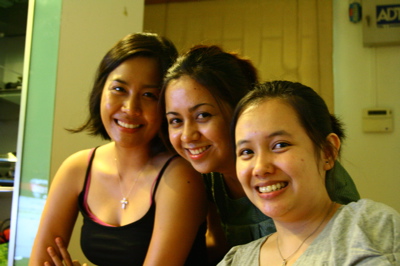 The boys were more into actually playing than the girls. I think we girls enjoyed the food, drinks and the picture-taking more! LOL!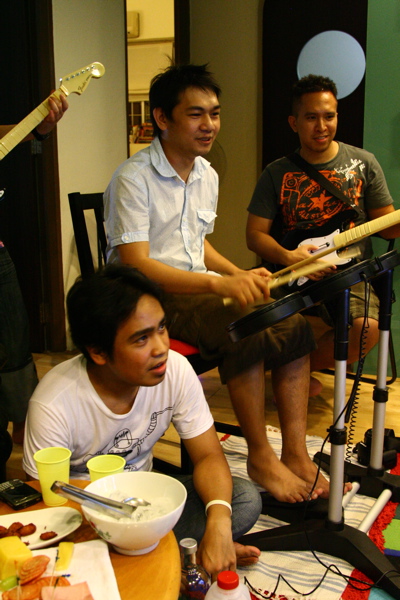 See, I enjoyed posing with my cheese more. And mixing the drinks. And refilling the bowl of ice every thirty minutes. LOL!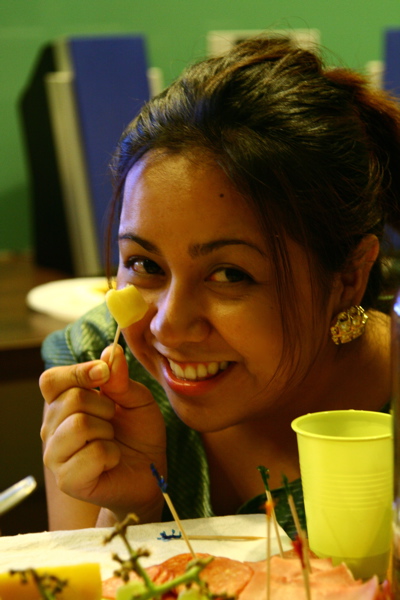 But, I still love bonding over Rockband. Then again, everything is so nice with that LCD TV (courtesy of Jeff) in the living room! LOL! No need for tv mounts, because our lovely TV console is big enough to house all the boys' toys and gadgets!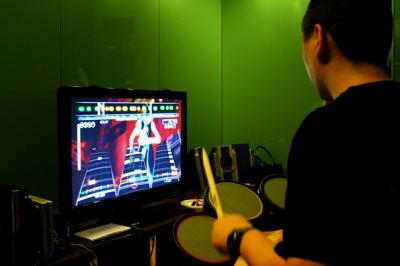 The birthday boy initially didn't want to have a party, but I forced him into it a couple of days before.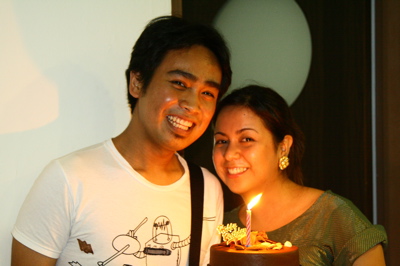 I was glad that he eventually gave in and allowed me to throw him the small get together, because he really looked happy that day. <3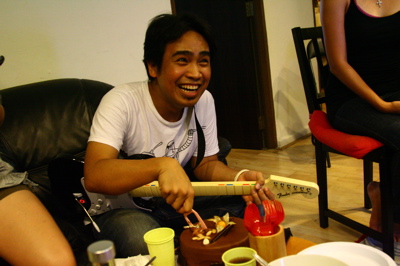 It was an awesome night bonding with wonderful friends. I just hope we had a bigger living room, so we could've had more people over. =P