For the last leg of the Wedding Celebration, the group got dolled up and put on our gowns and suits. We walked around Orchard, posing all over the place (including standing in the middle of the busy Orchard road!) while our photographer took glam shots of the group. It was rather tiring having to walk in our heels, so we ended up just heading to Clarke Quay for dinner in the middle of it.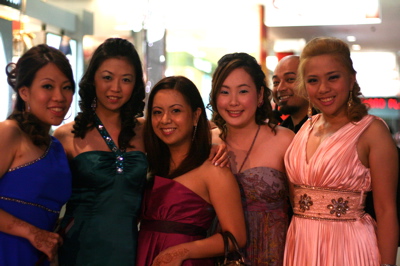 All dressed up, with our photographer sneakily squeezing into the shot! LOL!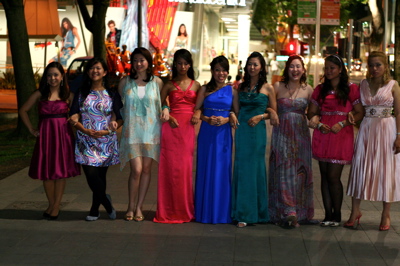 The ladies. Don't we all look color-coordinated? It wasn't planned at all. =P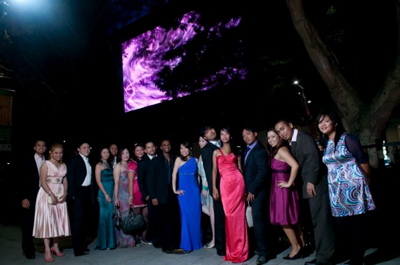 Group shot! :) Photo by Pausebybald.