The last time I was in Brunei was back in 1999, before we left and moved back to Manila for good. I've been wanting to go back for so long. My family lived there for a little over six years, and although it may seem such a short time, those years were definitely packed with so many wonderful memories. In fact, I genuinely believe that Brunei contributes to 70% of my growth as a person.
After TEN YEARS, I finally flew back. :)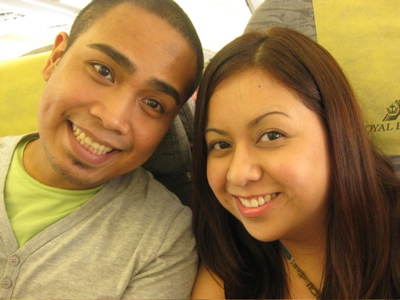 JR and I on board RBA.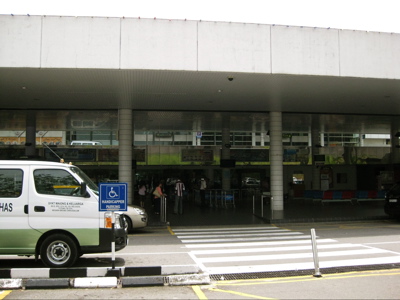 The Arrival Hall in Brunei. I was surprised that after oh so long, the airport still looked the same! LOL!
Warning: A ton of photos under the cut. I always take too many photos. My computer memory is seriously suffering and is at the brink of overflowing already!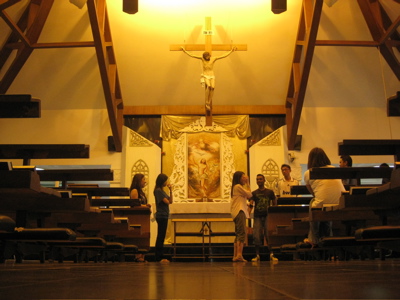 What finally got me to fly back to Brunei after so long, you may ask? The wedding of one of my closest friends in the world. =) After getting settled into our hotel, we all headed to church for a quick rehearsal.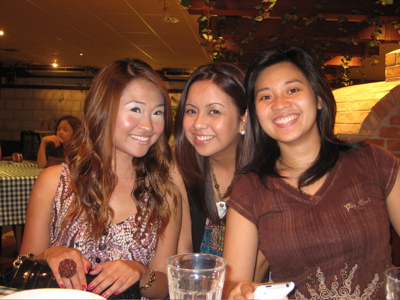 And of course, me being back in Brunei (after 10 years!) was a cause for a mini-celebration with my ladies!!! Chinky and Kriselda picked JR and I up from our hotel for an Italian buffet dinner with the others. :)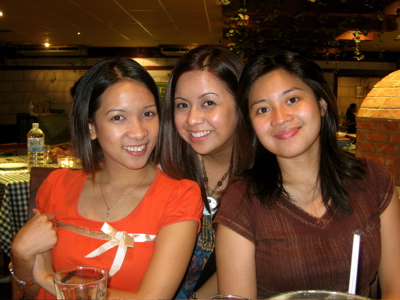 With hot mama Matet! :)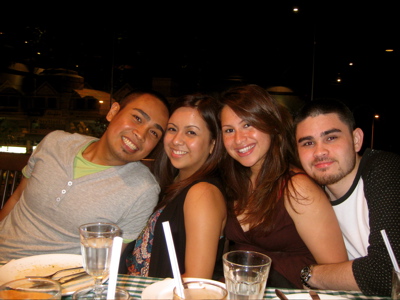 I was really excited to see Suzanne. I see Chinky and Matet occasionally, and I see Kriselda a lot, but Sue and I haven't seen each other since I left 10 years ago! Was really ecstatic to finally see her again! :)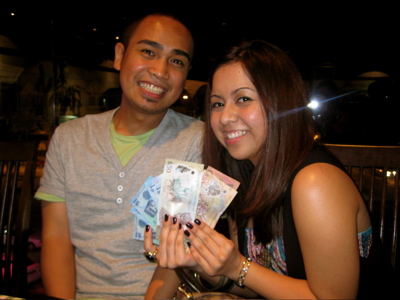 I was obviously very happy to be back in Brunei. I was even excited to see Brunei dollars again! LOL!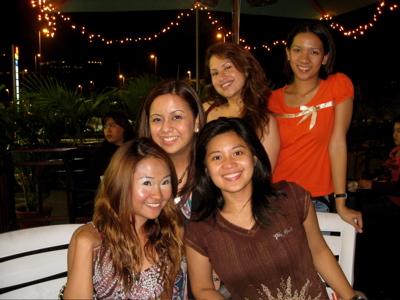 5/7 of the dancing chicas! The only missing were Carla and Michelle, and we could've gone up on stage to do those dance numbers like we used to! Hehe!
My first night back in Brunei, and I already felt like I was back home! :) The whole place looks the same! Just a few new roads and buildings here and there, but really, it was as if I just left a few months ago! =P My overused phrase the entire trip was "Nothing's changed!" HAHA! Even the music that they were playing at Capers (where we had dinner) was so 10 years ago! Think 'N Sync, 98 Degrees, Gabrielle, Janet Jackson and Aerosmith! =P
Instead of going back to the hotel right after coffee and dessert, the four of us decided to go on an impromptu road trip!
First agenda was to drive past my old house, because I told them I wanted to take a photo of me in front of it! HAHA! I really jumped out of the car and made them take this photo… even if it was dark and creepy outside! LOL!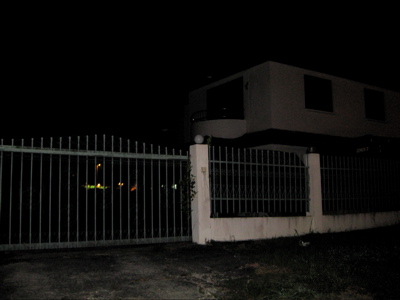 This was our 2nd house in Brunei. You can't really see the entire house from this view, but that's my parents' room on the 2nd floor with the balcony and the two windows. I was looking forward to seeing my old house, but I ended up just being disappointed with what I saw. It looks so old and creepy now! =( It used to be so nice and pretty, with my dad's well kept garden and flowers along the driveway. But after 10 years, it looks just like an abandoned old house. So sad! =(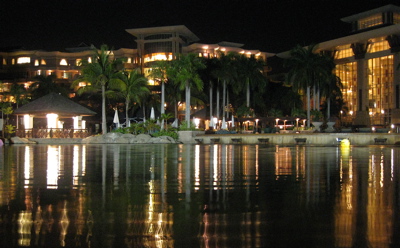 Seeing my old house was depressing, so we drove to a nicer and much much much prettier place – The Empire Hotel! We took the semi-long (not that long really, because Brunei is such a tiny country!) drive just to use the loo… and take vain photos too! =P See how pretty it is!!! Too bad we couldn't go back in the daytime. We just didn't have enough time! :(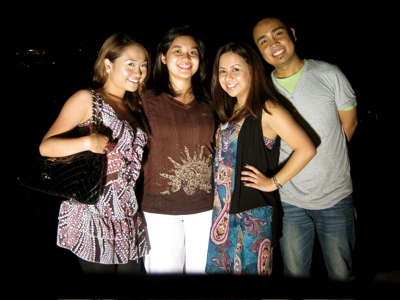 I love taking photos with people who love taking photos too! <3
The following day, Chinky picked JR and I up early so we could go to mass. It was nice hearing mass back in C.O.L.A. =) It was nice seeing a handful of familiar faces there too! :)
Gina was there!!!! <3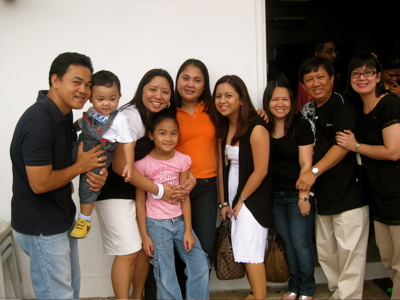 And some CFC peeps too! <3
After mass, Matet took us out for a quick lunch at Jollibee… because JR was craving for it! HAHA! Then we spent the rest of our day resting back at the hotel, to recharge and get ready for a long wedding day celebration.
Two days back in Brunei, and I really felt back at home already. <3
Wedding post to follow. =)