Cil and Dee's Wedding in Brunei was an event that took up an entire day, but it wasn't the end of it. The following weekend, another grande celebration was held back in Singapore. There was a ceremony held in one of the temples in Little India, followed by a lunch reception at Holiday Inn. In the evening a bunch of us also walked around the streets of Orchard for a photo shoot.
It was another long and tiring day, but again, a fun-filled one.
Sharing several photos for you guys: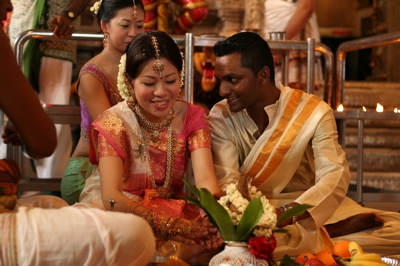 The bride and groom during the temple ceremony. Such a happy couple! :)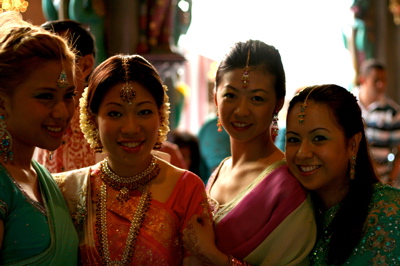 The bride looking gorgeous and us ladies crowding around her. :)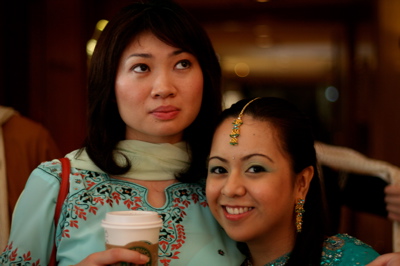 Lease and I. <3 We wished Gina could've been there too. The Four Sisters would've been complete. :(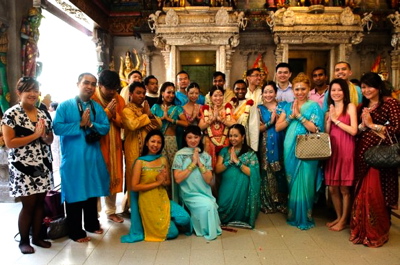 The group posing for the cam. I loved how colorful everyone was! Photo by: Pausebybald.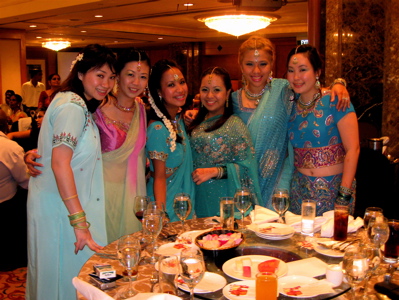 At the Reception with the girls. :) The food was yum-o! I love love love Indian food! =P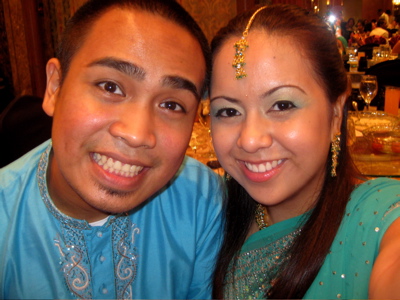 JR and I. <3 He was busy taking photos the whole day that we only managed to take a couple of shots together. =P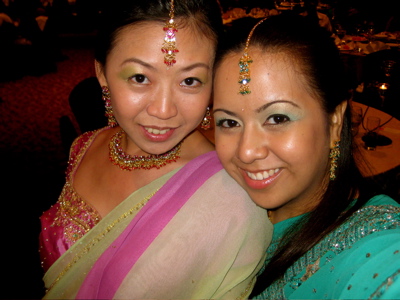 Rach and I with our shiny faces! LOL!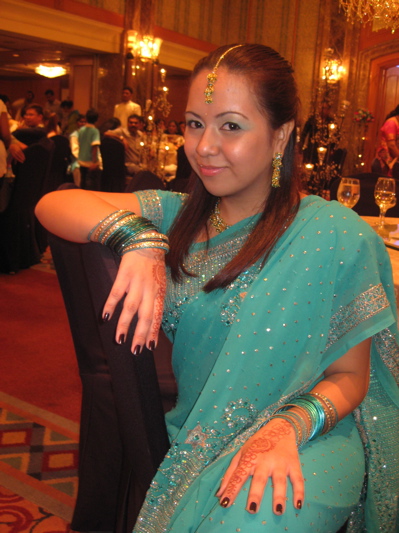 My first time to wear a saree! I thought I was going to have a hard time walking in it, but it wasn't so bad after all. Besides, I got it ready made, so I wouldn't have trouble wrapping it around me in the future. I loved it, and I'm already thinking of any event to wear it to! Any early Halloween invitations out there? =P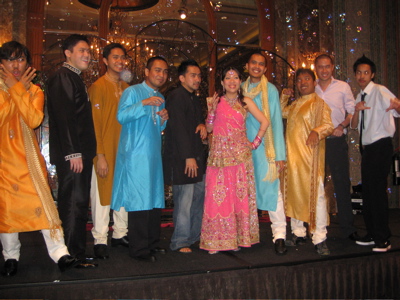 The guys with the bride. The groom was MIA! Haha!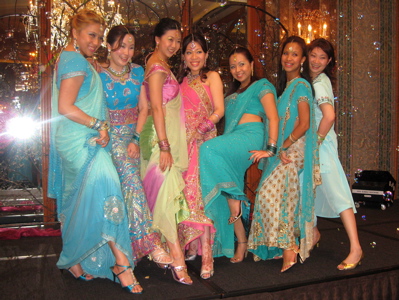 And of course, the girls. :) The instruction was to show some legs. Don't ask me why I lifted mine! LOL!
It was definitely one colorful event, literally and figuratively.
After the reception, JR and I went home for a quick nap, before heading back to the hotel to meet the gang for our night shoot. Photos to follow. :)