Did I mention that I turned 26 last June 1? I guess I didn't, didn't I? That's because I was happily running around being a Maid of Honor the entire day. :)
Wedding photos, as promised: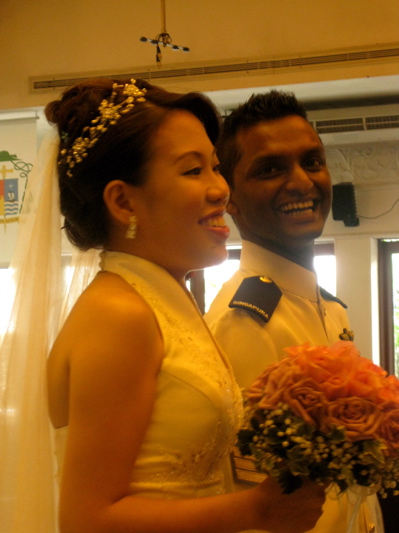 I love these two! They made me run around on my birthday (with only 2 hours sleep, might I add!?), but I enjoyed every minute of it! <3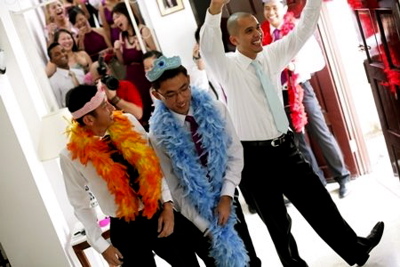 I missed the first half of the Gate Keeping, because I was the last one to get my hair done, but I still managed to join in on the fun when we tortured the guys into doing things for us. LOL!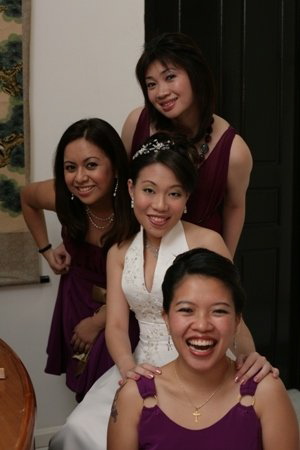 The Four Sisters complete after 10 years!!! I truly love these girls. <3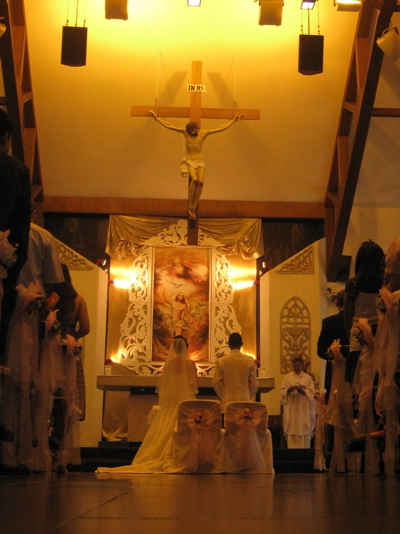 At church.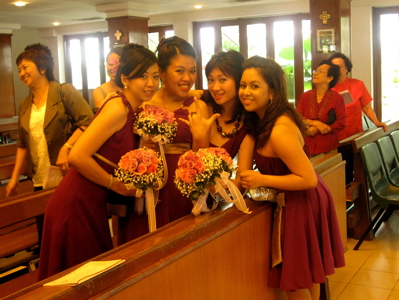 The bridesmaids: Rachel, Gina, Lisa and I. We managed to do our duties the whole day with only 2 hours sleep! =P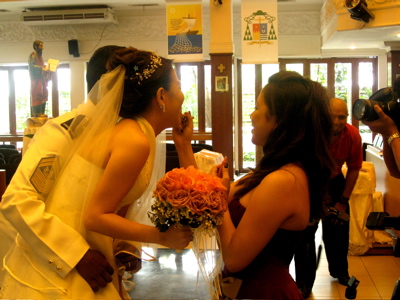 See, I really did enjoy doing my duties. =D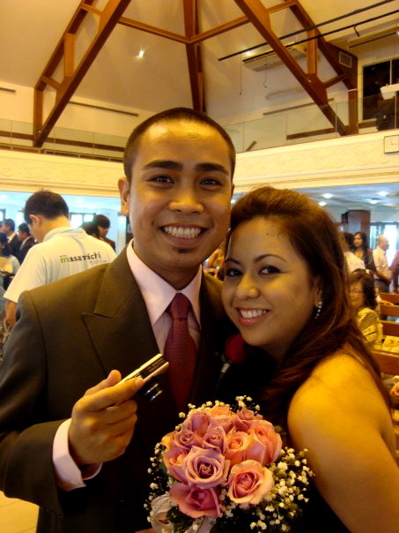 JR and I were the bride and groom's witnesses. :)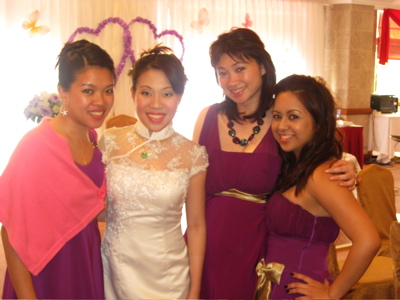 The Four Sisters during the Tea Ceremony. We wanted to take as many photos together! <3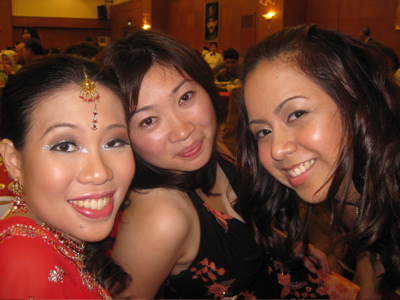 The bride had four changes throughout the entire day, and part of my job was to help her get in and out of all four of them! I was so busy that I didn't even have time to eat during the dinner reception! =P Here, she's wearing her first outfit during the dinner reception (3rd during the whole day).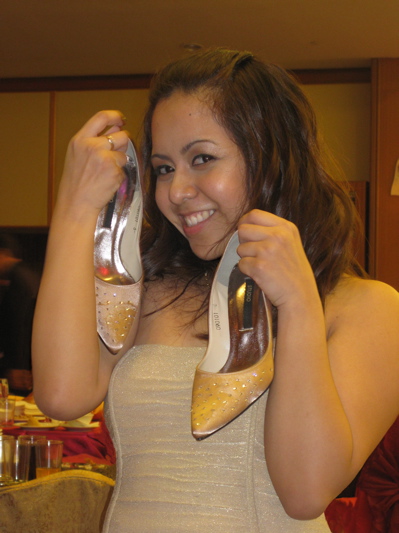 Did I mention that I was also in charge of keeping the bride's shoes when she got tired and wanted to walk and dance around barefoot? LOL! I was proud of it too! HAHA!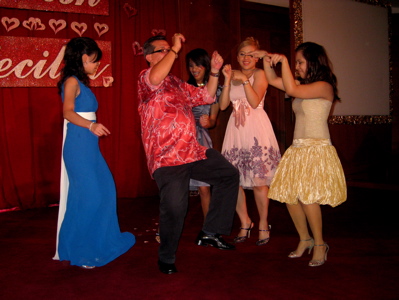 I had fun dancing the night away! <3 Oh, and can I just say that the fella above is my ex's dad? Haha! He went wild on the dance floor! =P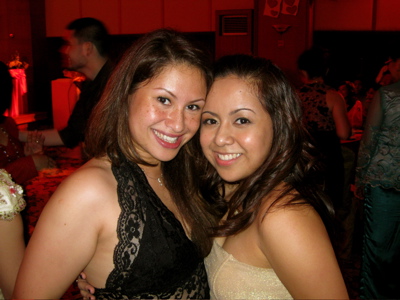 Sue and I.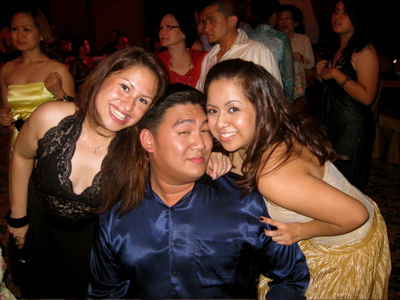 With Tan, this time. :)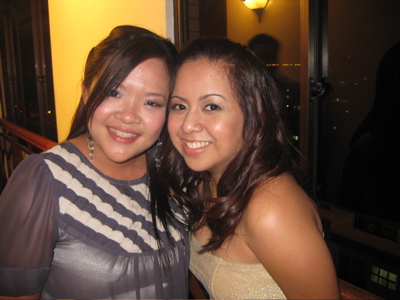 Finally got to meet Livie too! I'm known her online for years, and it was about time we finally met! =P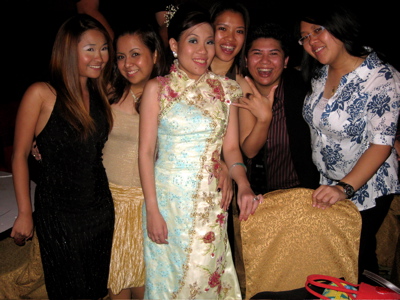 With the bride before ending the night. She's in her fourth and final outfit here. :)
It was a long and tiring day, but I had fun getting all dolled up with our dresses and fancy jewelries (heart pendant jewelry, anyone?).. It was the first time I ever spent my birthday running around for someone else, but I can truly say that it was THE BEST Birthday I've ever had. <3