Living in Sucat sure does have its advantages. Today we drove just a few minutes and parked by Santana Grove as we wait for President Cory's convoy pass by. We were lucky enough to get a prime spot parking right by Sucat road that we hope would be close enough to be able to take a glimpse of such a wonderful person, before the whole Philippines lay her to rest.
Passed by Manila Memorial Park, and witnessed the crowd building up, even with the heavy rain present.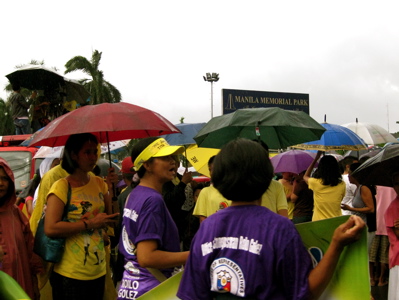 This banner was also up outside the cemetery: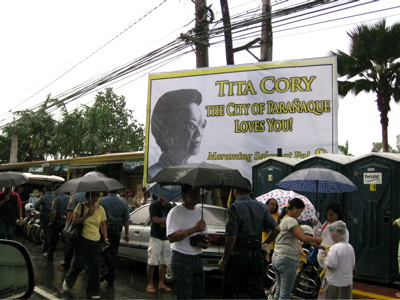 My mom, sister and I are waiting in Starbucks, along with a handful of other people. The crowd here is building up too.
Here's my mom in sis in yellow: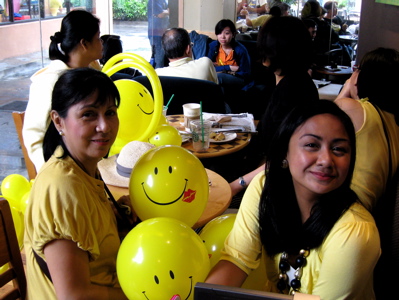 And my sis and I with our balloons: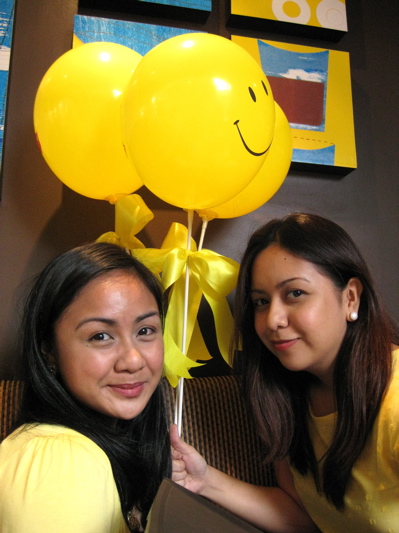 We're all anticipating her arrival in Sucat. From the growing crowd in the streets all over the metro, it truly proves how much President Cory Aquino was loved.