It is of no question that JR and I both love food. We enjoy treating ourselves to scrumptious meals together, whether it be home cooked, fast food or fancy dining. Even in the early stages of our relationship, we were always happy eating together. That's why, to celebrate our sixth year together last Friday, food was of course a big highlight of our day. :)
I started the day early by getting up while JR was still snoring away in dreamland. I whipped up a meal for both of us, and surprised him with breakfast in bed: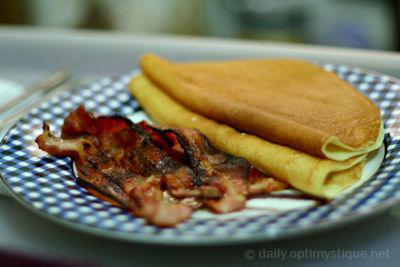 Our favorite breakfast treat: bacon and pancakes!
The smell of the food wafting from the kitchen had  already jostled him from his sleep before I even brought him the tray of goodies, but he stayed in bed and let me surprise him anyway. :)
For dinner, we wanted something a little more fancy, so we reserved a table at Novus.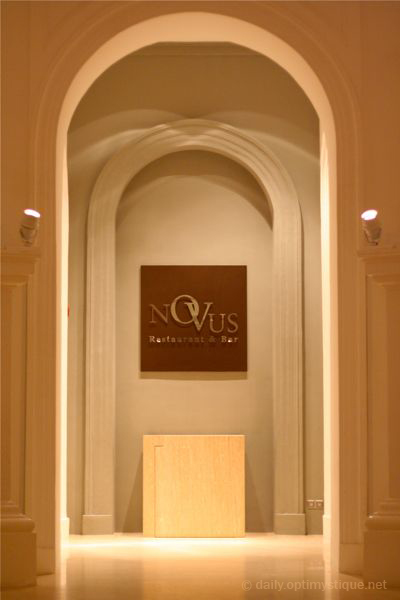 We hadn't really heard of the restaurant until only a few days before. Nestled inside the Singapore National Museum, we quickly agreed that it was just the perfect place to celebrate our relationship.
What a wise choice it was, because we were definitely not left disappointed.
The food was delectable! We chose our meals a-la-carte, and started off by sharing our starter: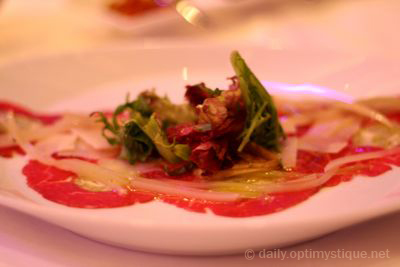 Angus Beef and Buffalo Mozzarella Carpaccio garnished with Parmesan Flakes and Celeriac Julienne with Hazelnut Dressing.
This was simply divine! The mozzarella cheese snuggled at the center of the thinly-sliced beef was a surprising treat that got us emptying our plates in no time!
For our main course, JR opted for beef: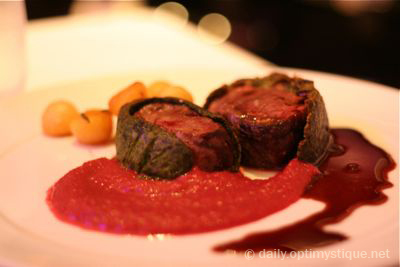 Black Angus Beef wrapped with Spinach and Ricotta Crust served with Rosemary Pearl Potatoes and Beetroot Reduction.
While I ordered lamb: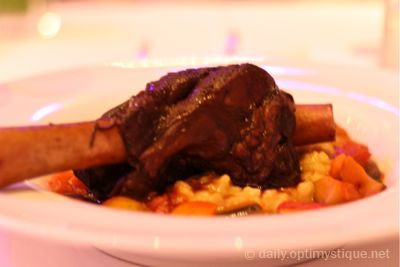 Braised Lamb Shank with Barolo Wine garnished with Saffron Risotto and Diced Garden Vegetables.
Both our dishes were cooked to perfection. Each bite burst with flavor in our mouths that every forkful became a treat to savor.
He was happy.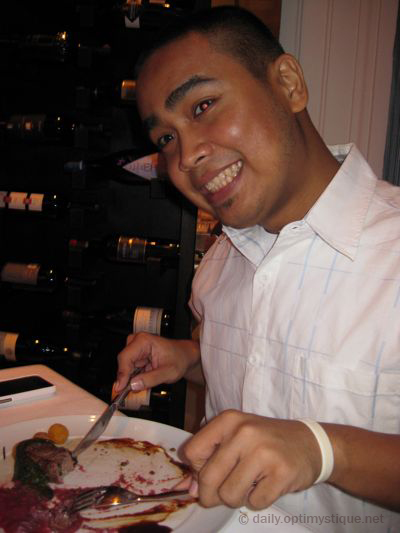 And so was I. :)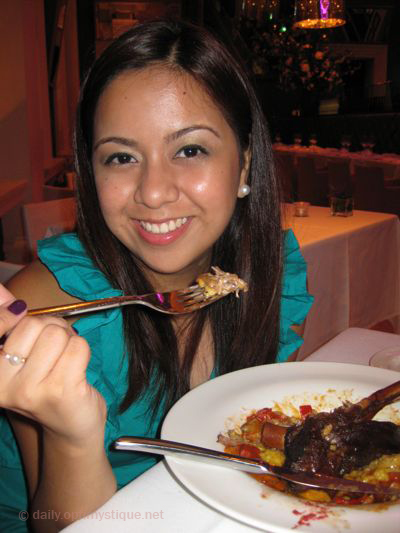 See, we were both hap-hap-happy! =D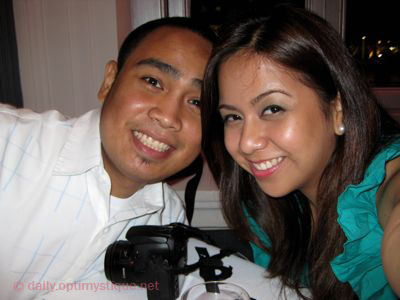 Our main course left us full to the brim, but dessert is something we could never pass, so we each ordered something to please our pallates even more. =P
JR's Dessert: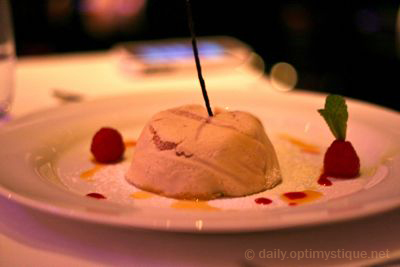 Zucotto with Chocolate Chips, Whipped Cream and Chopped Almonds.
My Dessert: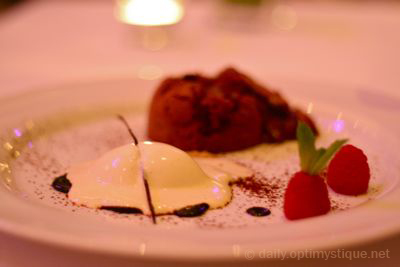 Warm Chocolate Volcano Cake served with Vanilla Ice Cream Scoop.
They were perfect treats to our toothsome cravings, that we finished them down to the last crumb! =D
To add on to the dozens of different flavors throughout our dinner, we also ordered two glasses of celebratory champagne:
These, we enjoyed throughout our entire meal. :)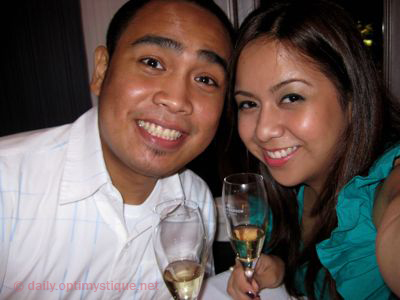 <3
Our entire dining experience was pleasantly satisfying. Both food and service were excellent, with very little waiting time in between our courses. Maybe we were just lucky that we were there on a not-so-busy evening, but either way, it's a place we would definitely love to dine in again. :)
Before leaving, we wandered around in the museum. The exhibits were already closed (no viewing of any Singapore history, food, fashion, or auto accessories for the day), but we found an interesting spot at the lobby where we spent a few minutes fooling around with the camera: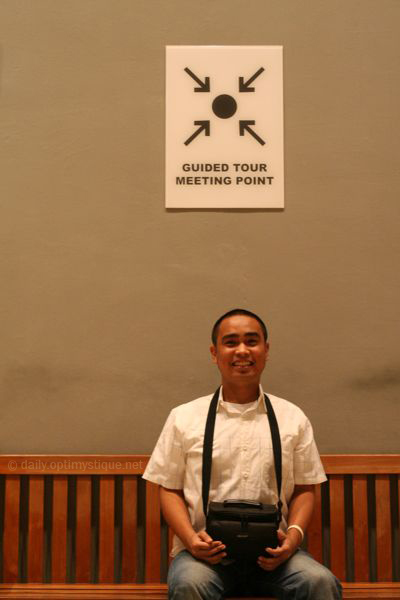 At the meeting point. Haha!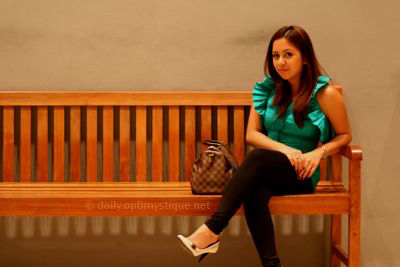 Waiting.
If it isn't already obvious, yes, we do love the camera! LOL!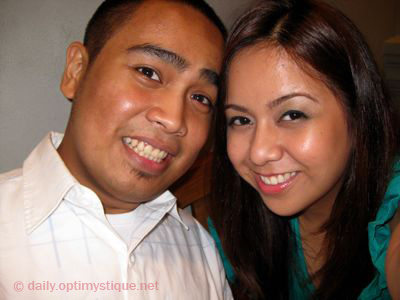 It was another well-spent Anniversary celebration over good food and great company. Six years down, and a whole lot more to go. :)
Happy 6 years to us, my love! <3
**More photos in my multiply. :)