For a girl, I have a bit too much hair on my arms. My mom always craved and ate balot when she was pregnant with me and they say that's why I'm a bit too hairy. If you're Filipino and understand the term "pinaglihi," yes, pinaglihi ako sa balot. It sucks, because I really don't like seeing that much fuzz on my arms. Thank goodness for hair removal means, because I wouldn't know what to do without them!
I don't shave my arms for fear that the hair will all grow back uglier and thicker. Instead, I wax. I've tried several types of wax in the market. From easy to use wax strips to hot wax, but I ditched those, because they either didn't work well or were just too messy for my liking. Earlier this year, I finally found something that I really really loved: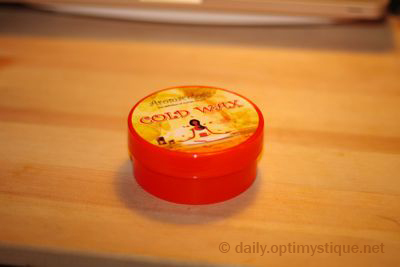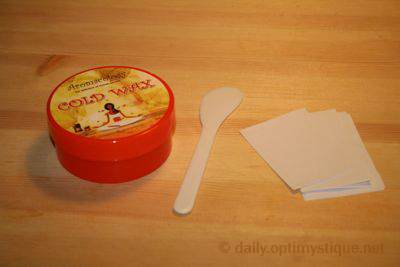 What I love most about this wax, is how cost effective it is. You don't need to buy expensive wax strips/cloths, just use plain paper. Yes, paper! Even scratch paper will work just as well!
Here's a quick step-by-step visual to show you guys how easy it is to use: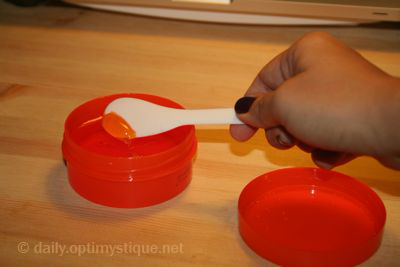 Just scoop a small amount of the cold wax straight from the pot (yes, no heating required!) using a spatula. A little goes a long way!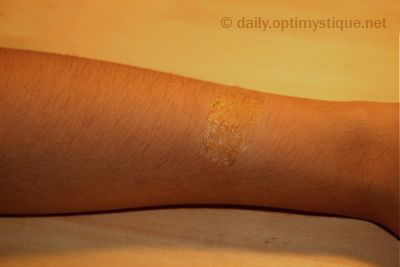 Apply a thin layer of the wax in the direction of the hair growth. See how long my arm hairs are? Haha!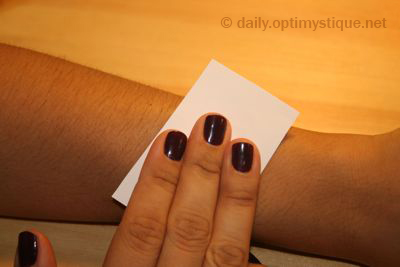 Lay a strip of paper over the wax and rub in the same direction as the hair growth.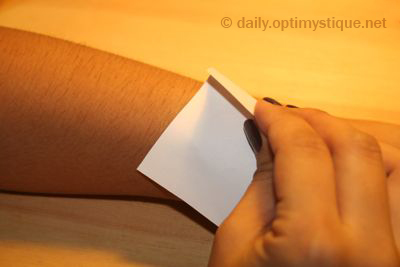 With a swift motion, pull the paper back against the growth of the hair.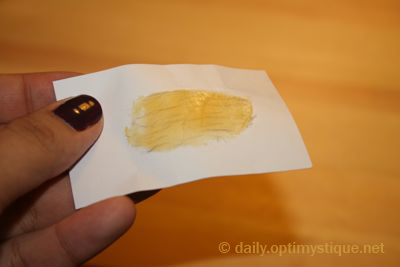 Tada! Check out all that hair! =P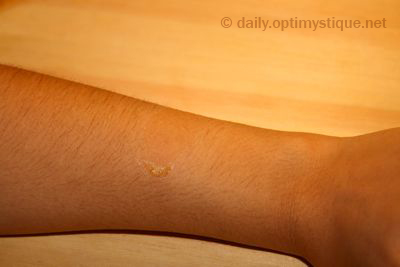 Repeat several times covering the entire arm. Afterward, clean the skin with a warm moist towel to remove excess wax.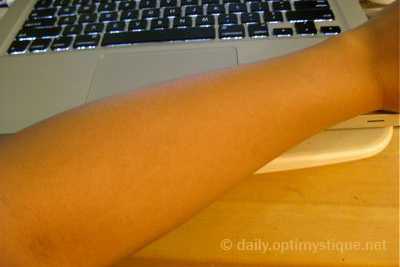 Look ma, no hair! =D
See how fast and easy that was? :) I can enjoy several weeks of hairless arms with this baby! Plus, it's only selling at the affordable price of Php215! That's only about $4.50USD! It's definitely the perfect salon treatment in the comfort of your own home. I just love it! :)
To enjoy other spa treatments in the comfort of your own home (no eye creams, though), do hop on to Revitalize Spa. :)