I said I was going on a makeup hiatus for a while, but Mom flew to Vancouver last month, and because my cousin gets discounts, I just couldn't resist! She bought me the following goodies: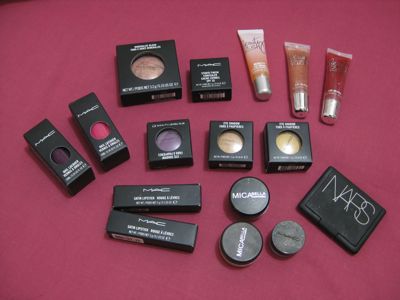 Mostly MAC!!! <3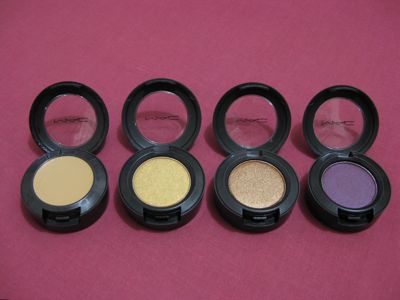 Studio Finish Concealer in NC30 ('coz my pot's almost empty!), and Eye Shadows in: Goldmine, Amber Lights and Nocturnelle.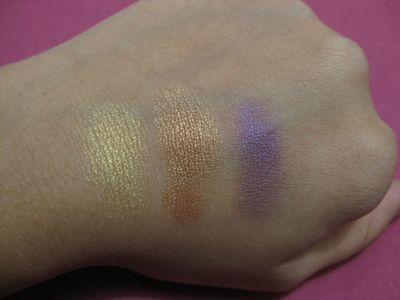 Swatched: Goldmine (I've been lemming this for a while now, but it's not available in either Singapore, Philippines or Malaysia!), Amber Lights, and Nocturnelle.
Mineralize Blush in Fad-Dabulous.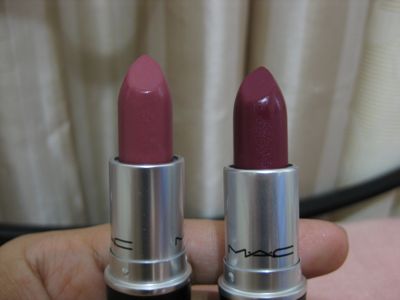 Mac Lipsticks in Captive and Rebel.
Mac Nail Polish: Steamy and Dark Angel.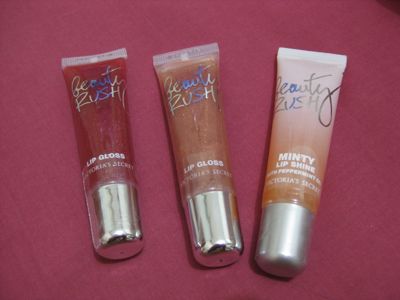 Victoria's Secret Lip Gloss Trio.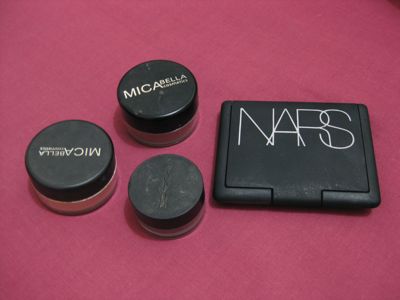 Extra Goodies from my cousin: Mica Bella Shimmer Powders in Tease and Intelligence, MAC Pigment in Antique Green, and Nars Eye Shadow Duo in Bellissima.
My makeup haul is nothing compared to my sister's. She bought almost a dozen eye shadows and a whole lot of other things! Check them out at her blog. :)
I usually keep the MAC cardboard boxes (think they can create pretty cardboard displays?), but they've just been accumulating that I think it's about time to throw them out already. =P
Another typhoon is here in the Philippines! It was labelled as a Super Typhoon yesterday by CNN, and it has left a whole lot of us worried about the state of our people. But thankfully, over the night, typhoon Parma/Pepeng slowed down and slightly veered away from Metro Manila. We are not safe yet, and heavy rains and strong winds are still felt in the metro, but we are thankful that as of this moment, it is reported that we won't be hit as hard anymore. Prayers are of course still needed.
Be safe, guys!