The Starbucks holiday treat is something that I anticipate every single year. For me, the very first day the red cups are available is an indication that the Christmas Season has officially started. I get really excited upon seeing the red menu boards, because it only means that I can finally have my favorite Toffee Nut Latte!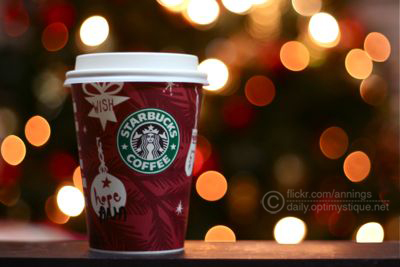 The Red Cup Season is also an excuse to collect those stickers for the unlimited Starbucks Planners. With my favorite drink being only available during the holiday season, filling up the promo cards (17 stickers for the 2010 planner) has never been that difficult for me. (Yeah, I really do tend to put on weight during the last two months of the year, because of this! HAHA! Maybe it's time to resort to some weight loss pills? Maybe not. =P)
I finally got my planner last week.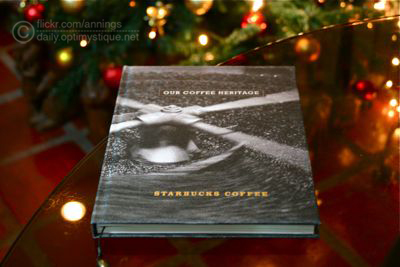 I got it a little late considering that by the start of December I'm usually onto collecting stickers for a second planner. But I'm somehow not too thrilled about the design this year. Not only do I find the whole design a little too simple for my liking, but the vertical orientation of the writing space for each day seems a bit impractical for a planner.
I do, however, like the graphics and illustrations found inside. At least those reminded me why I used to like the Starbucks planners.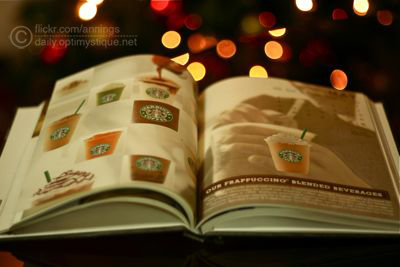 I guess another plus to this year's planner is that they brought back the discount coupons! It's not as big (or as many) as the set of coupons that came with the very first planner a few years ago where a discount could be used almost every month of the year, but it's better than nothing. =P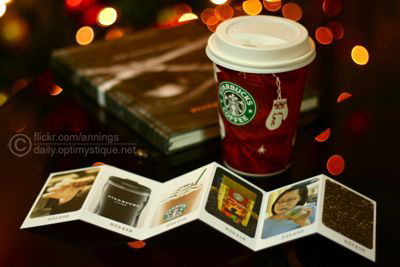 So yeah, because of tradition and my love for Toffee Nut Latte, I got my 2010 Starbucks Planner. Unfortunately, I really don't think I'll be using it, so I'm giving it to my mom instead. =P