The last month of 2009 was a whirlwind of events filled with happy memories. Being back in Manila meant having more time to spend with family and friends, and that's exactly what I did. From reunions, dinners, parties to simple meals at home.
I tend to take less photos when I'm having too much fun, but here's a few that I did manage to take from different events: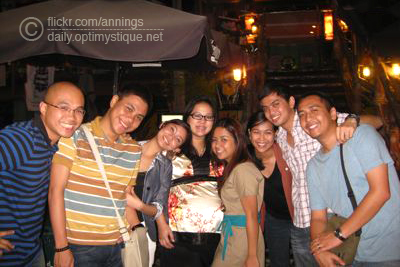 Impromptu night out with friends, followed by an intimate pre-Christmas dinner two weeks after. :)
Eggzmas party the day after JR arrived from Singapore. We missed last year's party, so we made sure we could make it this year. :) Photo courtesy of Jaypee.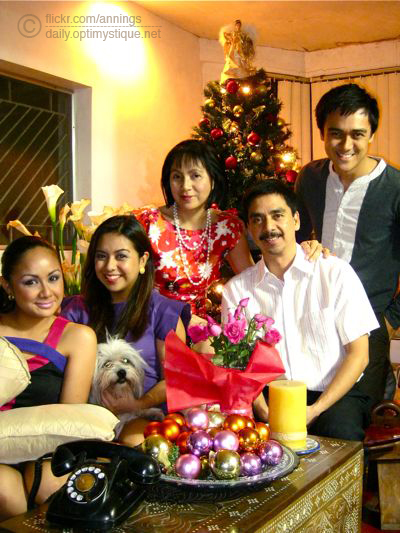 Mass, dinner, gift-giving and our yearly family photo on the eve of Christmas. <3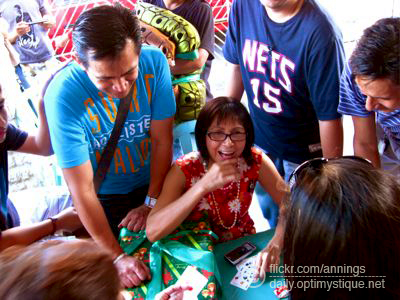 Christmas day was spent at home, with the Viduya family. Another gathering full of food, gifts, money (not enough to purchase anything like car insurance, but enough for maybe a meal or two at a fancy resto. LOL!) and laughter! That's mom with some of her brothers "playing" for their yearly exchange gifts. =P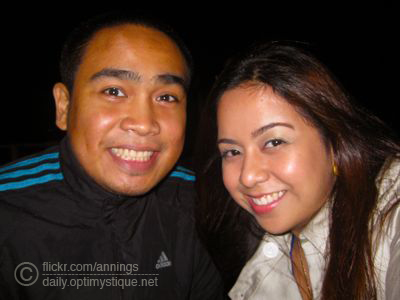 Christmas evening: JR and Kuya Vic picked me up for dinner and coffee up in Tagaytay, just like last year.  Maybe we'll make it a yearly tradition from now on. =P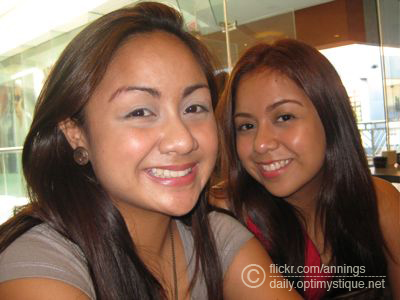 My sister and I on the afternoon of my mom's Birthday.
All girls day out with mom and her sisters at MoA. We were supposed to watch a movie, but we ended up just shopping and stuffing ourselves to the brim! =P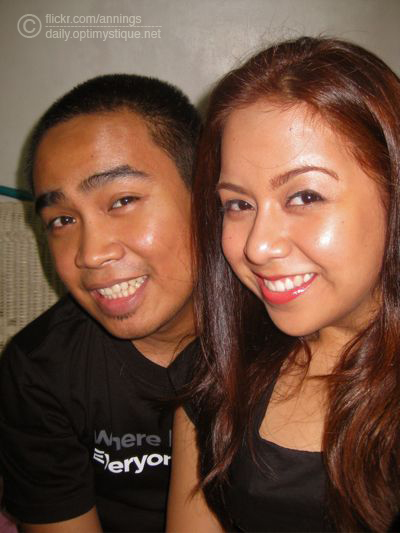 New Year's Eve with the family and JR: mass, then dinner and drinks at home before watching pretty fireworks care of our neighbors. =P
We've never been into buying fireworks and firecrackers, but you could still say that we greeted the new year with a bang, because only an hour and a half into 2010, I received the most wonderful surprise ever. :)
Details to follow in my next post. =P