Before JR and I had our ROM, we headed off to Kuala Lumpur for the Chinese New Year / Valentine's weekend. We wanted some time to relax and unwind before officially and legally getting married, so we boarded the five hour bus ride and enjoyed three days of quality time together.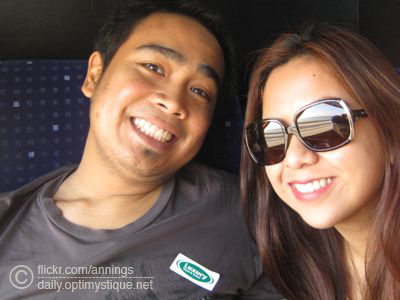 The hubby (then-boyfriend) and I. :)
Hotel Istana was the official drop-off/pick-up point in KL for the bus that we took, so out of convenience we booked our two-night stay there too.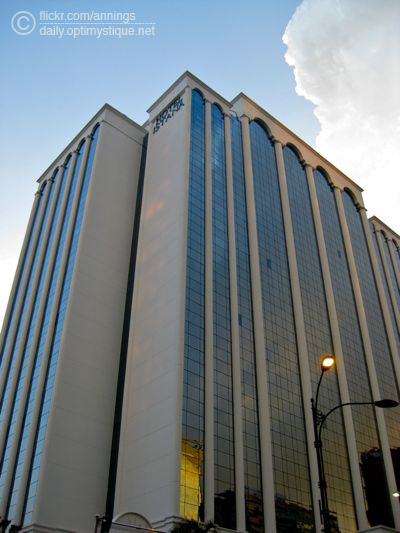 Quite a wise decision on our part, since the location was right in the middle of KL's shopping belt. The hotel was a mere 5 minute walk to Pavilion (one of KL's shopping malls), and about 5 minutes away by cab to the Petronas Twin Towers and the Suria KLCC mall too. Everything was conveniently within reach!
The hotel truly did not disappoint. Our room was pretty much modern and comfortable.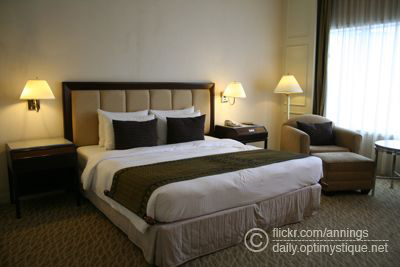 In fact, it was so comfortable that we spent both nights ordering room service for dinner instead of heading out to check out the city's night spots. Well, like I said, we wanted a fuss-free weekend of just relaxing.
We didn't even do much touristy activities. Instead, we spent most of our time doing some shopping and eating. Lots and lots of eating!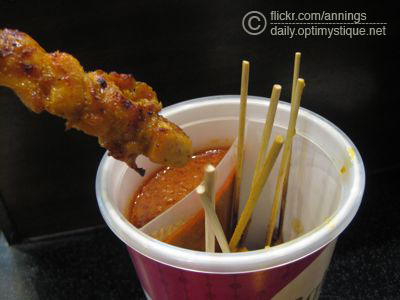 Our first meal in KL: Chicken satay from The Satay Bar @ Pavilion.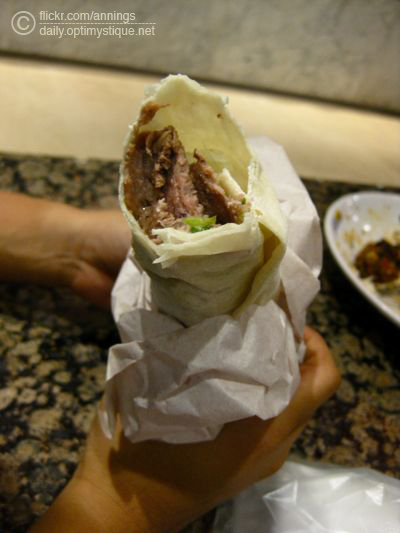 We had some Kebab too!
We even had Starbucks, because I was craving for something cold and sweet. =P
Too lazy to head out, we had room service for dinner on both evenings. I love, love, love room service! =P
And what I love most about staying in hotels is waking up in the morning to a buffet breakfast! Considering that it's pretty much my favorite meal of the day, I get excited when a wide spread of morning food is presented in front of me. =P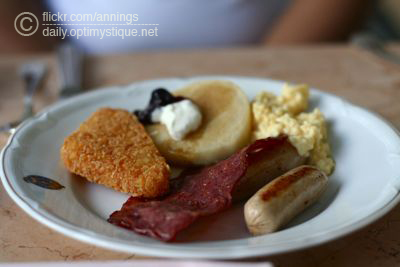 First plate. I don't remember how many I had! =P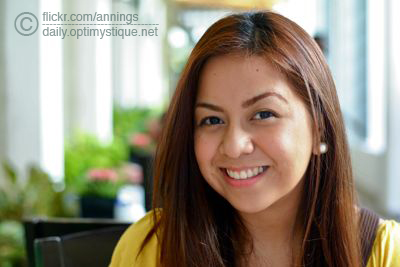 My obligatory morning shot before digging into my Valentine's day breakfast. :)
Since we were at the hotel during the CNY weekend, we were able to catch the Lion Dance presentation at the lobby.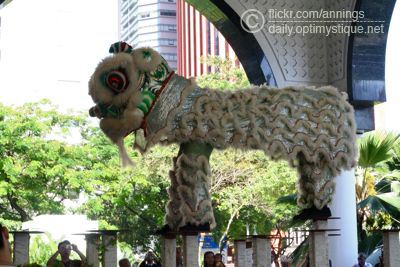 It was actually my first time to watch one up close, and I gotta say that I was pretty impressed! Their acrobatic routine kept me glued to the performance from start to finish! Plus, I thought it was cute how the lions interacted with the crowd. =P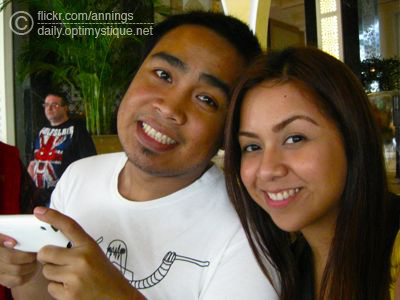 A quick couple shot while watching the performance. :)
The only real touristy thing we managed to do was pose in front of the Petronas towers. We were actually at Suria KLCC mall doing some more shopping, and since we were already there, we stopped for some snapshots before heading back to our hotel. =P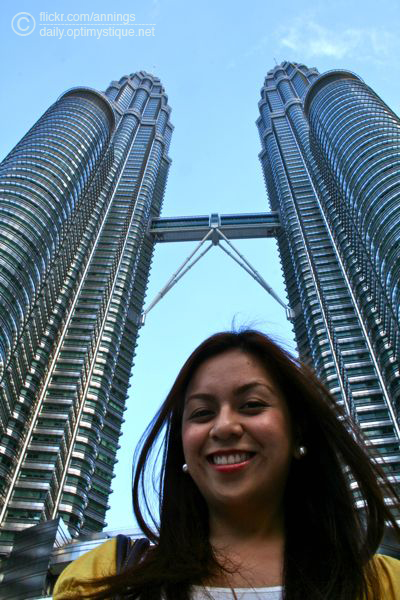 Me, in front of the Twin Towers.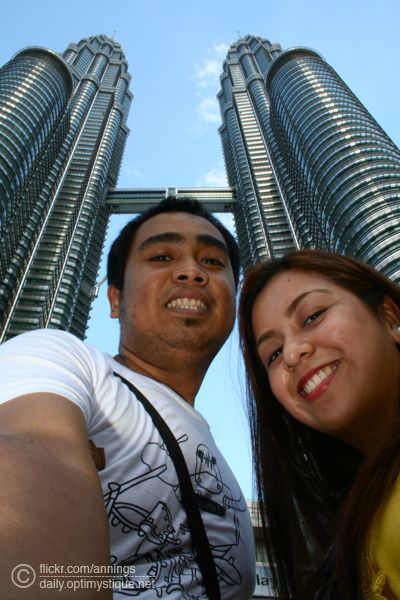 An obligatory couple shot. =P
Our KL trip was our last getaway before we officially became Mr. and Mrs. Ignacio. :) It was indeed the prefect time to relax and unwind, because as soon as we arrived in Singapore, we had to go straight to the airport to pick up my sister who wanted to arrive in Singapore earlier than everyone else (so she could start shopping early! HAHA!).