I promised myself that I would try to stay away from makeup shopping for a year, but MAC Cosmetic's Spring Color Forecast just looked too interesting to let pass. Actually, I would have probably ignored this collection entirely if it weren't for my sister's constant prodding to buy her some goodies since stocks had already been wiped clean on the first day it was out in Manila. So, being the good sister that I am (plus the excuse of going to town to do some shopping! LOL!), I went to MAC on the day of the collection's launch in Singapore.
Now, I normally don't buy limited editions, because I dislike the idea of not being able to buy the same item once my stash runs out, but when I saw and swatched the Blush Ombre in Ripe Peach, I just couldn't put it down! I ended up buying one each for my sister and I, plus one Blush Ombre in Springshine for my sister.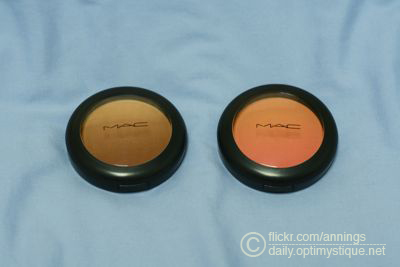 MAC Blush Ombre in Springshine (for my sister) and Ripe Peach.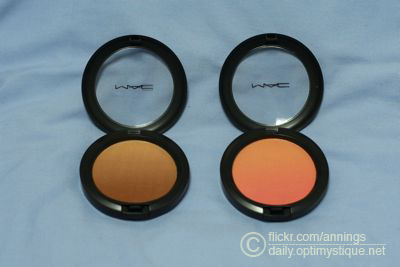 The color gradient is awesome for a buildable cheek color!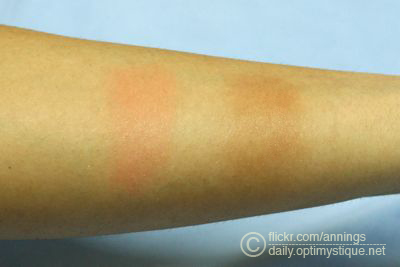 Swatched: Ripe Peach and Springshine.
Ripe Peach is definitely love! Its light coral tones give an instant glow to the cheeks. I thought it was awesome how, even after a somewhat sleepless night, I didn't look too tired and sleepy with this baby on. It instantly gave me a fresh, natural and sun-kissed look!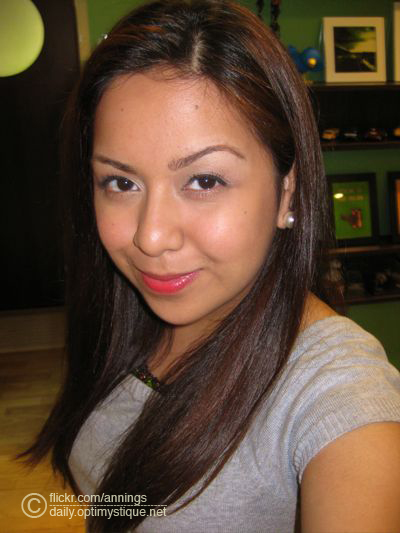 I loved its subtle hues on my cheeks. The gold/sheen shimmer in the powder was super light, that it looked like my natural blushing color. <3
On My Face:
MAC Studio Finish Concealer in NC30
MAC Studio Fix Powder + Foundation in NC 35
Fanny Serrano Two Way Cake in Chino (used to set my base)
MAC Blush Ombre in Ripe Peach
Eyes:
MAC Prep + Prime Eye in Medium
28 Neutral Palette
MAC Fluidline in Blacktrack
Maybeline Intense XXL Mascara
Nichido Eye(brow) Pencil in Medium Brown
Lips:
Smith's Rosebud Salve (as a lip balm/base)
MAC Lipstick in Brick-O-La (Amplified)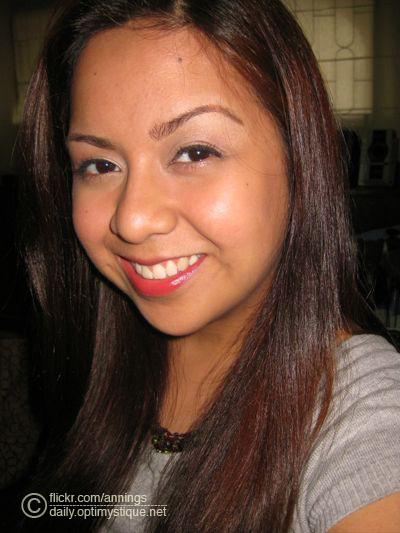 It's not so obvious on this photo, but I have ugly wrinkles (crow's feet!!! o_O) under my eyes! I seriously need to find a good treatment to get rid of them SOON! >_<
Anyway, I didn't have time to make a look with the Springshine Blush. Will skip it, since it's technically my sister's and she'd kill me if I used it! LOL! =P