Having our Registration of Marriage in Singapore was the perfect excuse for our families to fly in and spend time with us. Several days of bouncing from one place to another was physically tiring, but we enjoyed every minute of it. It was nice taking everyone around for some food tripping and a whole lot shopping.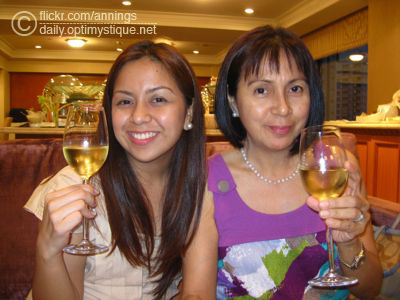 Mother dear and I having cocktails at the Club Lounge of Royal Plaza on Scotts.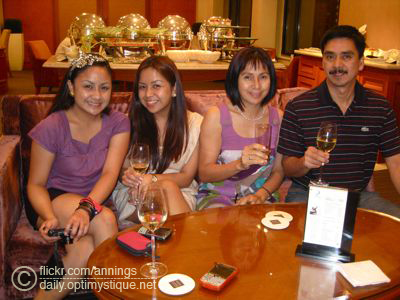 Free afternoon cocktails at the hotel with the family. Minus my brother, because he was out shopping! =P
The night before JR's mom and brother left, we took them to Newton Circus for dinner. JR's dad used to mention his love for the food at Newton Circus before he passed away, so we made sure to take the family there.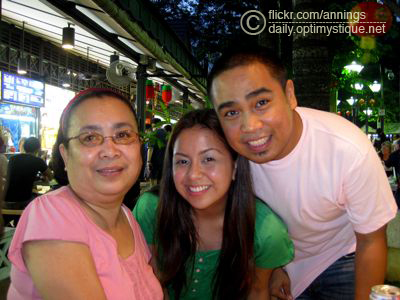 With JR's mom. :)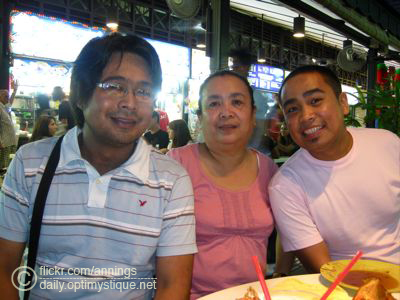 The Ignacio family, minus Mark.
The whole week was a whole lot of fun. It was the first time our families flew in to visit us, so we made sure they had just as much fun as well. I'm sure they did. :)