We all want smooth, flawless skin, and sometimes getting one will cost numerous trips to the spa or a dermatologist, not to mention burn a whole deep in our pockets. That's why I'm always on a lookout for more affordable means to clear, glowing skin.
While roaming around Watsons at the mall near our flat in Singapore, my sister and I chanced upon a product that I just had to have: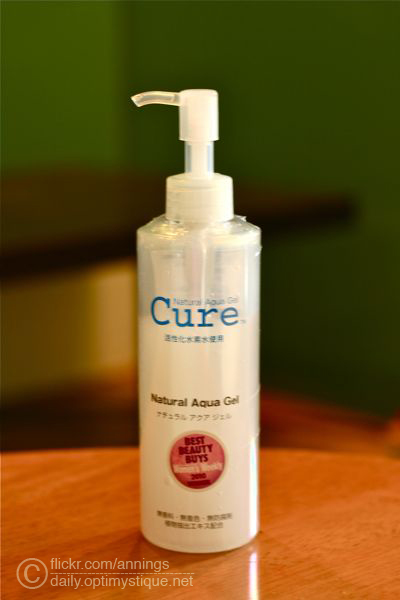 The Cure Natural Aqua Gel
Cure has been the number one best seller skincare product in Japan, with one bottle being sold every twenty seconds, for the past seven years! With that in mind, I didn't have to think twice about bringing this baby home.
Coming in the form of a clear gel, this product "gently and effectively removes dead skin cells to regularize skin renewal and prevent skin problems."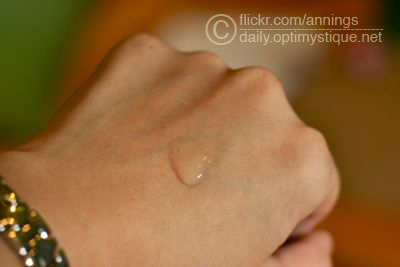 Made of 90% revitalized hydrogen water and natural plant extracts of aloe vera, gingko and rosemary (no alcohol, coloring, or fragrance in this product!), it's exfoliating gel is gentle enough, even for those with sensitive skin.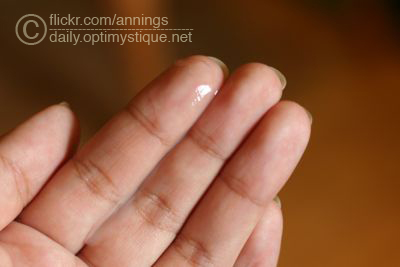 Soft and smooth skin has never been this easy! With just a small amount gently massaged on dry skin in a circular motion, you can instantly see the dirt and dead cells being lifted from the surface. It's so gentle, it doesn't even feel that you're exfoliating at all. I use it all over my body, from my face down to my elbows, knees and feet, and after rinsing off, the results can instantly be felt and seen!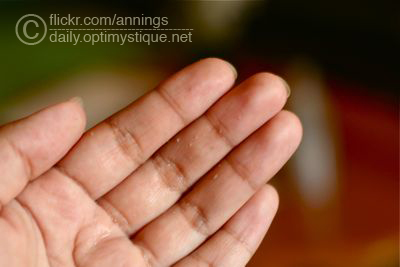 I love the instant transformation from dull, dry skin to smooth and glowing! And with the smoothness, moisturizers and lotions are absorbed right away too.
I've only been using this product for over two months, but I can really see the result on my face. My pores are not as big and my skin looks more refined. For around $40+ SGD, it sure is a good buy, considering that this bottle will last me months. :)