Eleven years ago, if you had asked me whether I could considered Manila home, I would have flat out said NO. It was a fact that I had decided for myself, before I even gave the chance and time for the entire city to grow on me. It was my stubborn self closing the door right away, because all I could really think about was having to leave Brunei. Taking a sixteen year-old away from her friends and the life that she adored would no doubt have the same effect. I was a depressed, angry teenager, who wanted nothing more than for her life to return to the way it used to be.
For a while I was miserable being back in Manila, but then sooner or later, LIFE happened. If you ask me whether I consider Manila home now, then I would one hundred percent say YES. That's why I didn't mind moving and living here in Singapore two years ago. With Manila just a little over three hours away by plane, it's just so easy to fly back whenever I get homesick. And I do fly back quite often. Three to five times a year, actually. And like most getaways, my trips back home are something that I really look forward to.
Last month, I flew back for a couple of weeks. And after spending lots of time either at home or out with my family, I scheduled dates with different sets of friends who were part of my hate-love journey with Manila.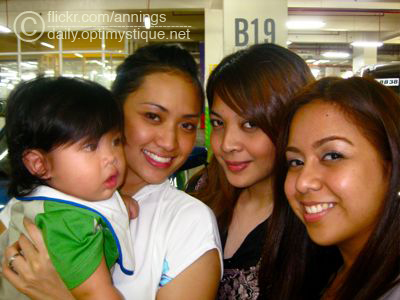 With baby Jillan, Jewelle and Steph. This was actually taken when I was in Manila last January. Steph and Jewelle are a big part of my Manila life. We went through St. Scho and PSID together, and were even labeled by some of our PSID teachers as the "Tres Marias," because we were practically inseparable. =P Baby Jill is the first barkada baby. :)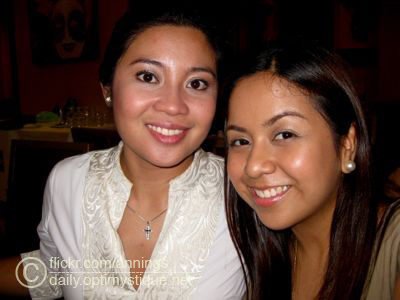 Bestest and I during her Graduation dinner treat at Brazil Brazil, Serendra. :) Kris and I practically grew up together in Brunei, and although we hardly see each other whenever I'm in Manila (it's funny, but we talk more when we're miles apart), it's always a comfort seeing her. <3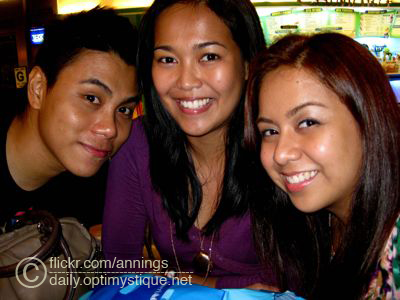 With Carlo and Shella during dinner + Iron Man 2 night. Any trip to Manila is never complete without seeing these two. :)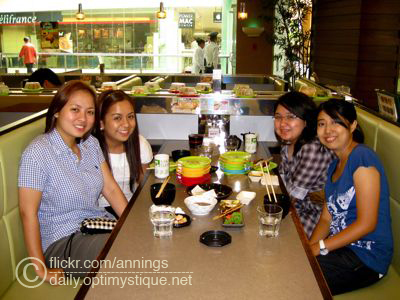 Lunch date with my CSB Girls! <3 I only spent a year in college with these girls, but even in that short period, a great friendship grew. Last time I saw them was about two years ago… too bad Caryl, Kat and Nicole couldn't join us. :(
And because, I consider my pets as one of my greatest companions in Manila, here are my babies: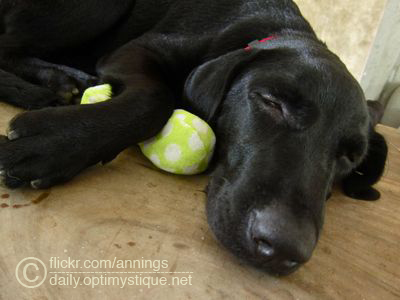 This is our new lab, Blair. Last month, we took her to our farm in Batangas, where my dad threw her into the river for a quick swim. She's one hyper dog, but after her first swim, she was so exhausted that she slept like a log during the entire drive back home.
My baby Gucci! <3 She likes sticking her head outside the window whenever she's in the car. =P I love coming home to this baby. <3
So yeah, Manila is definitely a place to love, because of these people. <3