The disadvantage of not owning your own house/apartment is the restriction of designing your space as you please. Renting means no renovation or any major changes to the structure of the unit. You just have to make use of what you have.
The husband and I are quite lucky, because our rented flat is pretty well designed. All we needed to do was to add several accessories and decorations, and we were all set.
For my fourth Photos of My Life, an anonymous reader requested a room tour. But since that person's request didn't indicate any particular room, I'll just show you the first thing you'll see as you enter our flat–The Living Room.
Click the images to view larger size.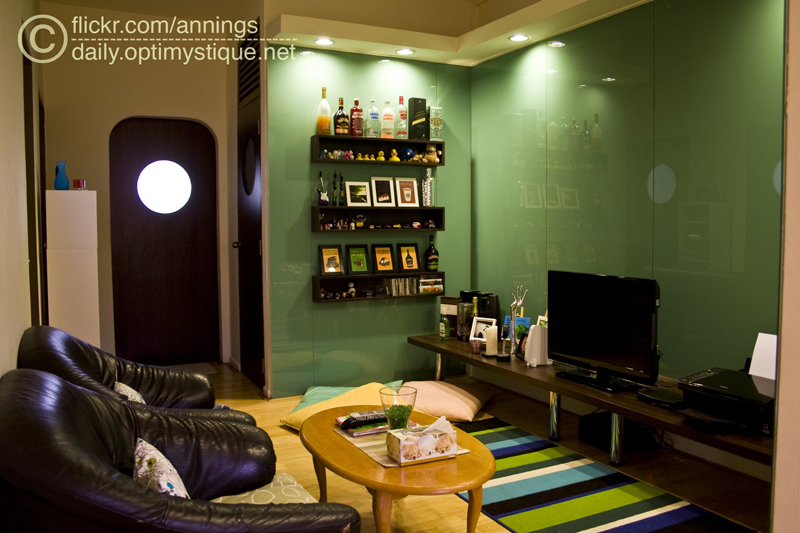 Our small living room, composed of two leather armchairs, a coffee table, a built-in entertainment console/ledge against three glass walls, bulit-in shelves, floor pillows, and a small bookshelf. All the built-in fixtures (shelves, entertainment console, glass walls) together with the armchairs and coffee table, were already in the flat when we moved in. Everything else is ours.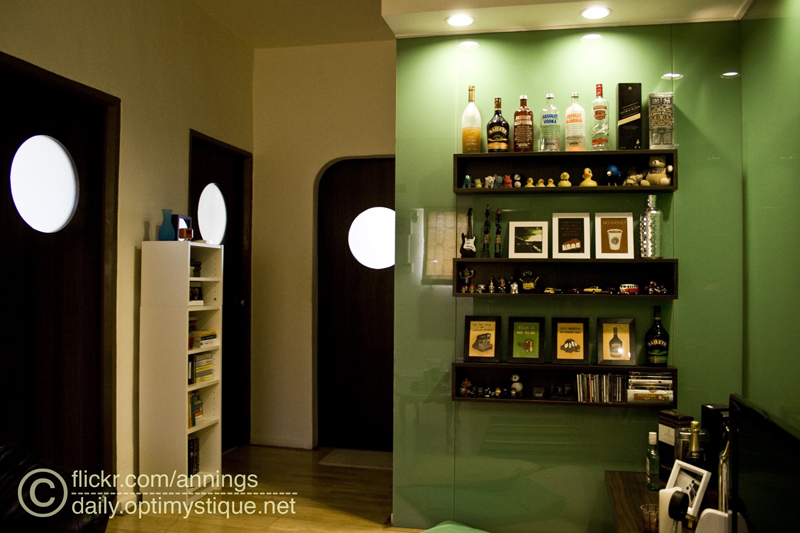 Towards the left are the doors leading to the two rooms, while the door to the far wall slides to the kitchen and the extra bathroom. Behind the glass wall with shelves is the storeroom.