You know you're getting old when you start saying that you're a certain age, months before you even turn that age.
Yes, for some reason, I've been absentmindedly saying that I'm already twenty seven years old, even if I just turned that age last Tuesday.  And no, I don't think I'm in denial about being old. For some reason, age seem to have stopped being important after twenty five. =P
My Birthday celebration started a day early this year. The husband likes to spoil me rotten! :) Upon my request, we went out for a quick Japanese dinner, followed by a movie (SATC 2). I have been craving for sushi for weeks, so it was about time I finally satisfied both my tummy and palate.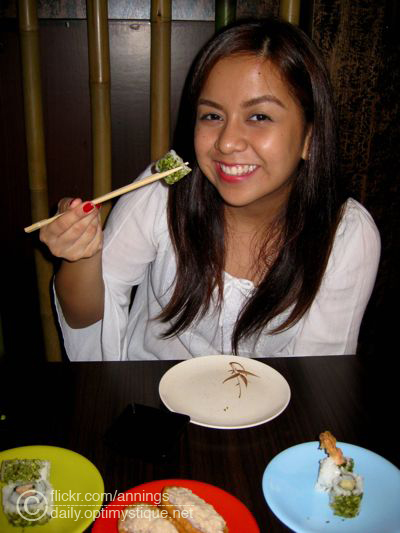 At Nihon Mura, The Cathay, about to devour my sushi. I don't remember how many plates I had, but it was certainly more than what I normally eat! =P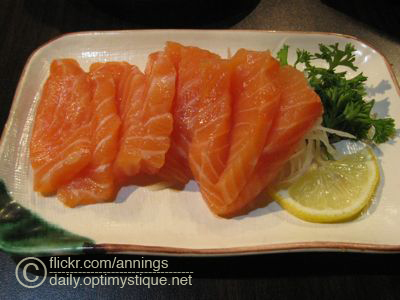 And of course, what's a trip to a Japanese restaurant without having sashimi. I love my sashimi! <3
We had several plates of sushi, some yakitori, tokayaki balls and the salmon sashimi which we happily downed with hot green tea. And is if we weren't full enough, we even munched on ice cream and chocolates during the movie too. =P
On the night of my Birthday, we headed to Clarke Quay and had Persian for dinner.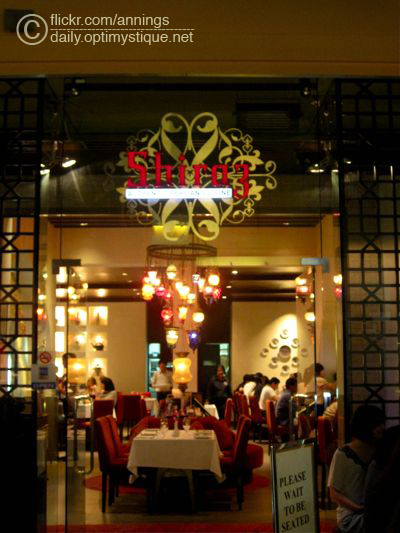 Shiraz, Clarke Quay.
The restaurant was well decorated, with a relaxed and cozy ambience. Upon entering, we were greeted with a big and beautiful chandelier that had over a dozen lamps in different colors. The chandelier alone had more than enough color to please an artist like me, but more lamps in an array of colors were decorated all over the restaurant. Including this pendant lamp that I just wanted to take home: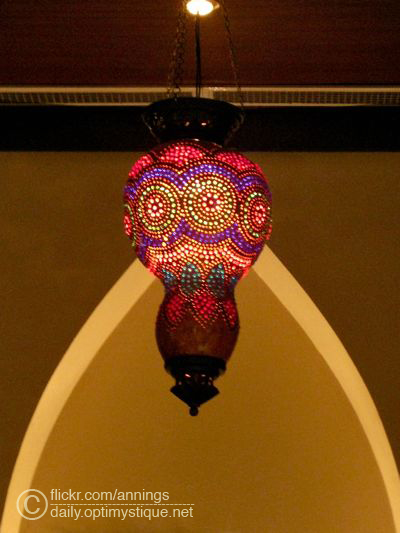 Pretty lamp! I want!
We took photos while waiting for our food to arrive.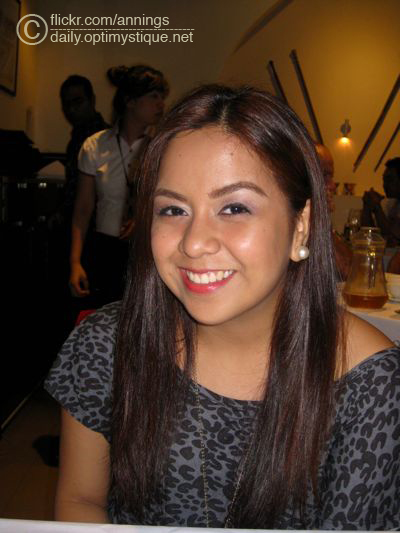 My obligatory Birthday pose. :)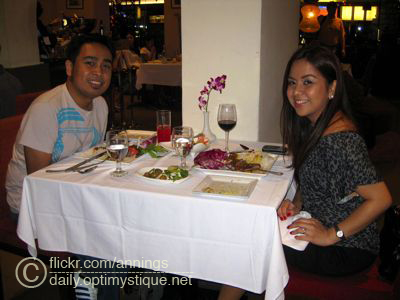 The hubby and I. <3
And finally, the food arrived.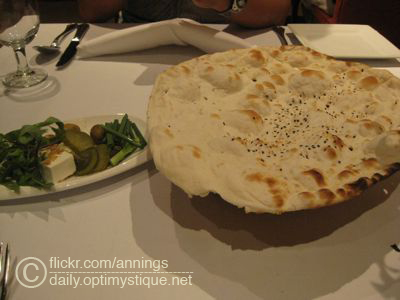 There was a complimentary serving of a ginormous flatbread with olives, chives, feta cheese, and other greens on the side. The cheese and chives wrapped in the bread went perfectly well together.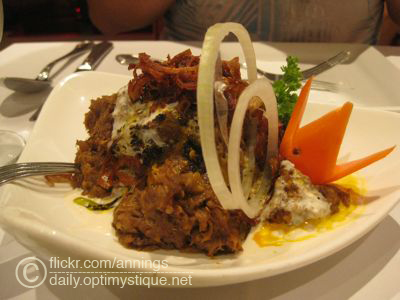 Halim Bademjan: Fried mashed eggplant mixed with lentil, walnut, garlic, served with fried onion, lamb meat & sour cream. This went really well with the complimentary bread too.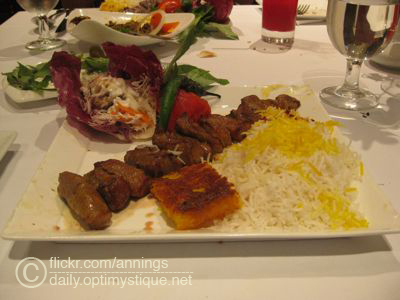 My order of Bareh Kebab: Premium lamb "eyeloin" cut into cubes, marinated with saffron & special herbs, skewered and charbroiled. I loved how tender and juicy the lamb was. It was served with buttered Basmati Rice flavored with saffron, grilled tomato/green chilies and mixed fresh vegetables. I haven't eaten rice in months, but my plate was empty before I could stop myself. =P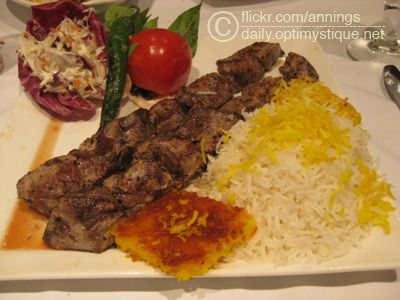 The hubby's Lari Kebab: Charbroiled tender venison marinated in yogurt and herbs – a special recipe from south of Persia. The meat was bursting with yummy flavors, I made the hubby give me a few pieces because it was just too good. =P
As we dined, we were entertained by a belly dancer who made her way across the tables doing a great ab workout. Seeing her sexy body made devouring all the meat on my plate seem like a serious crime. But then the guilt only lasted for a couple of minutes, because the food did not disappoint. The servings were quite big, but we managed to empty our plates anyway. You just can't let good food go to waste! =P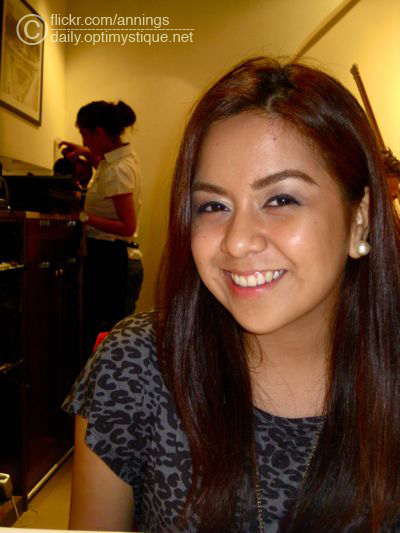 I was one happy Birthday girl! :)
After dinner, we walked over to Brewerkz and joined JR's officemates for some drinks. As soon as we sat down, they all burst into a Birthday song, where people from the next table joined in too. Haha!
A few minutes later, they surprised me again with a slice of cake and another round of the Birthday song. :) Aren't they such sweeties? :)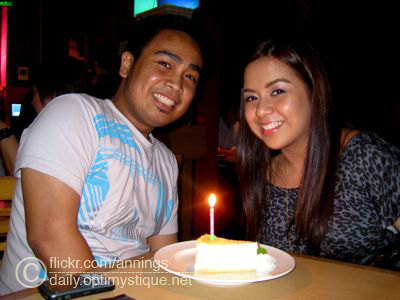 JR and I with my cheesecake. <3
To cap off my Birthday, I arrived home to a Facebook page flooded with over 150 greetings. What a wonderful way to feel the love. I am truly blessed. :)
My twenty seventh Birthday was definitely one celebration full of yummy food, great conversation, awesome company, and an overflow of love, love, love. <3