A little over two weeks to go 'til Christmas!
By this time, I should be busy shopping for gifts for family and friends. I should be baking cookies and cakes to give out. I should be making plans for Christmas dinners and get-togethers, and making sure I am able to meet up with everyone close to me. But, this year will be a little different—the husband and I are spending our first Christmas and New Year away from home.
To battle the homesickness, we decided to buy our very first Christmas tree.  We assembled it in the living room and adorned it with shiny trimmings. The tree is only half the size of our tree at home in Manila, but it's enough to liven up the place.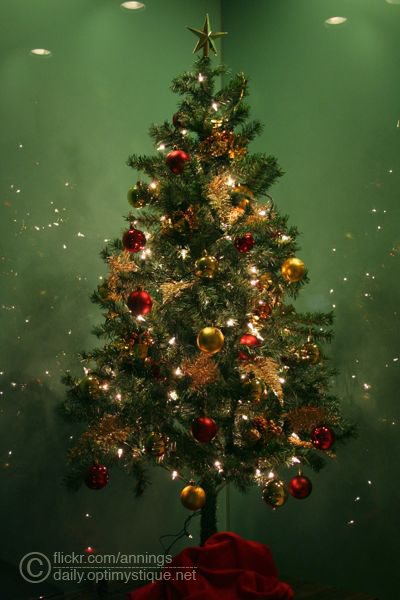 Our first Christmas tree.
Now I catch myself watching the lights, almost every night, dancing to reflect shapes and shadows on the glass walls of our living room. Somehow, I find a familiar comfort in this. <3
With all the travel deals out there, it would have also been the perfect time to go on a nice vacation somewhere. But we decided it would be nice to spend our first Christmas as a married couple, quietly in our first home.
This year will be different, but we're definitely excited to experience this first as a married couple. :)