Our big day took one whole year of designing, choosing, deciding and planning. Quite a long time, but it was nothing compared to over seven years of love, sacrifice and relationship building for us to be able to fully commit to each other and finally say our yeses.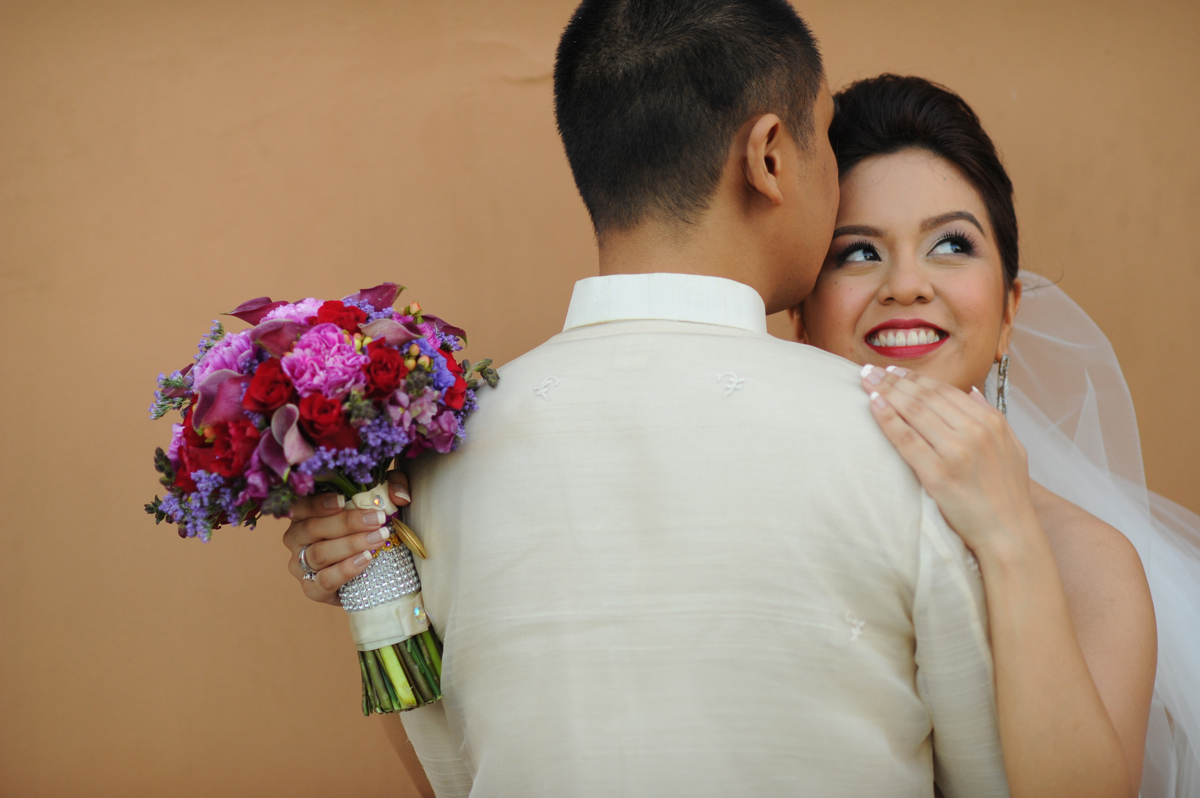 JR and Anna — Just Say Yes
February 18, 2011
Theme: Nostalgia
Color Motif: Purple and Champagne
Preparations: Intercontinental Hotel
Church: Shrine of St. Therese of the Child Jesus
Coordination: Christine Ong-Te
Make-Up Artist: Carla Avanceña (my sister)
Couture: Czarina Villa
Flowers: Teddy Manuel
Bridal Car: Atty. Charlie Alvarez
Strings: KaDense
Sounds + Effects: Mark Tan
Photo: Imagine Nation: John Mateos Ong, Noel Salazar, Benjie Tiongco and Aldrich Lim
Video: Wang Videography
Sharing with you guys several photos of our most memorable day to date. :)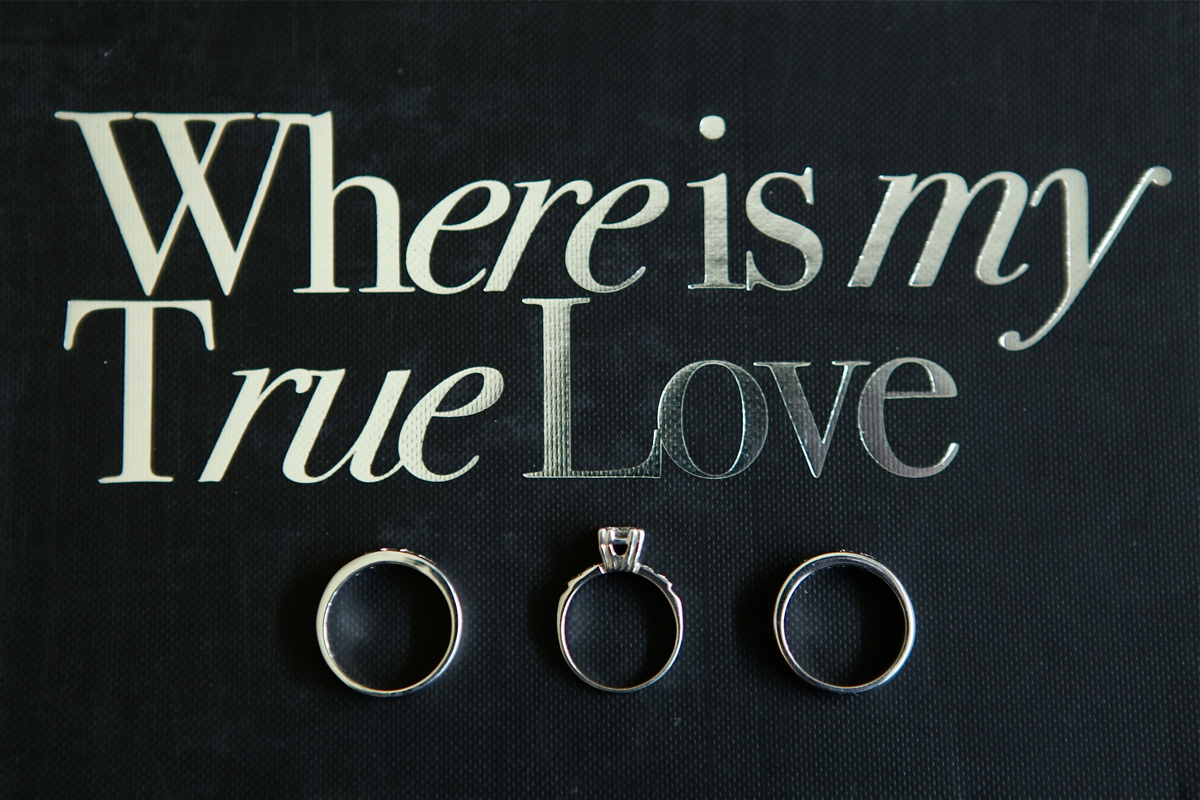 Our rings.
(No class rings here. =P)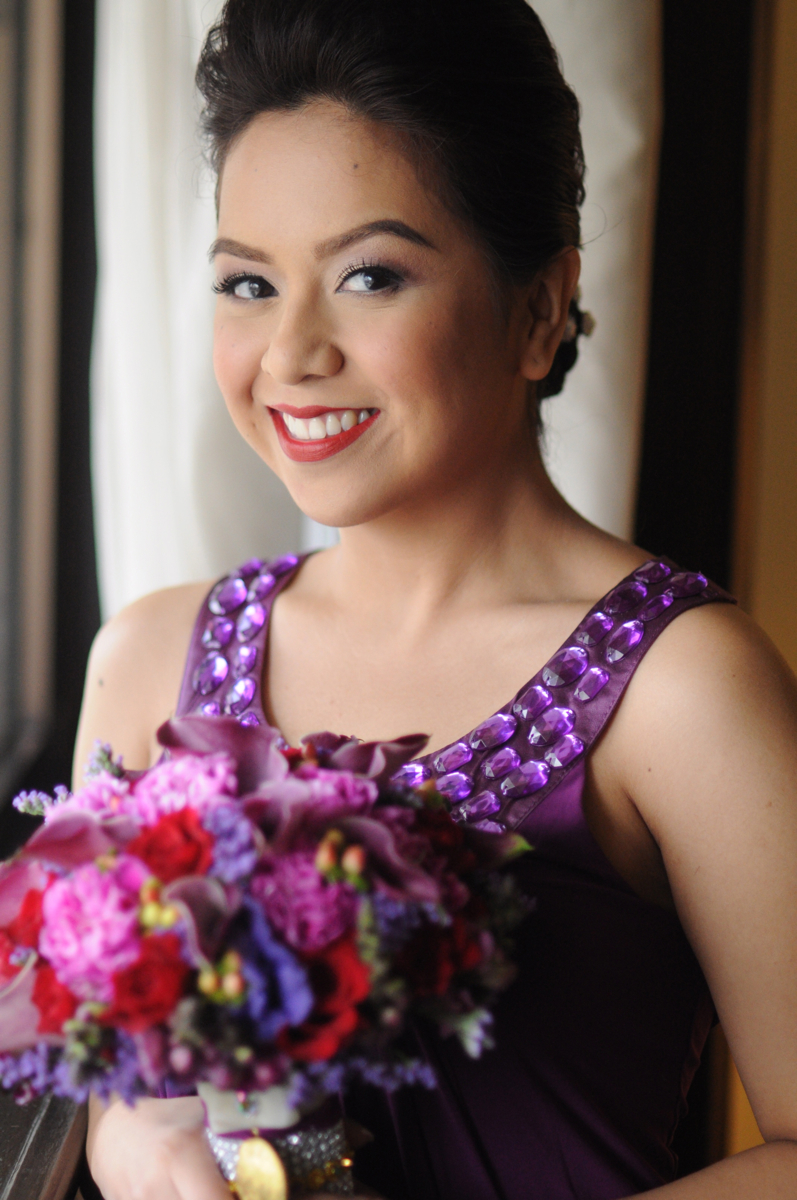 Make-Up by my Make-Up Artist sister. :)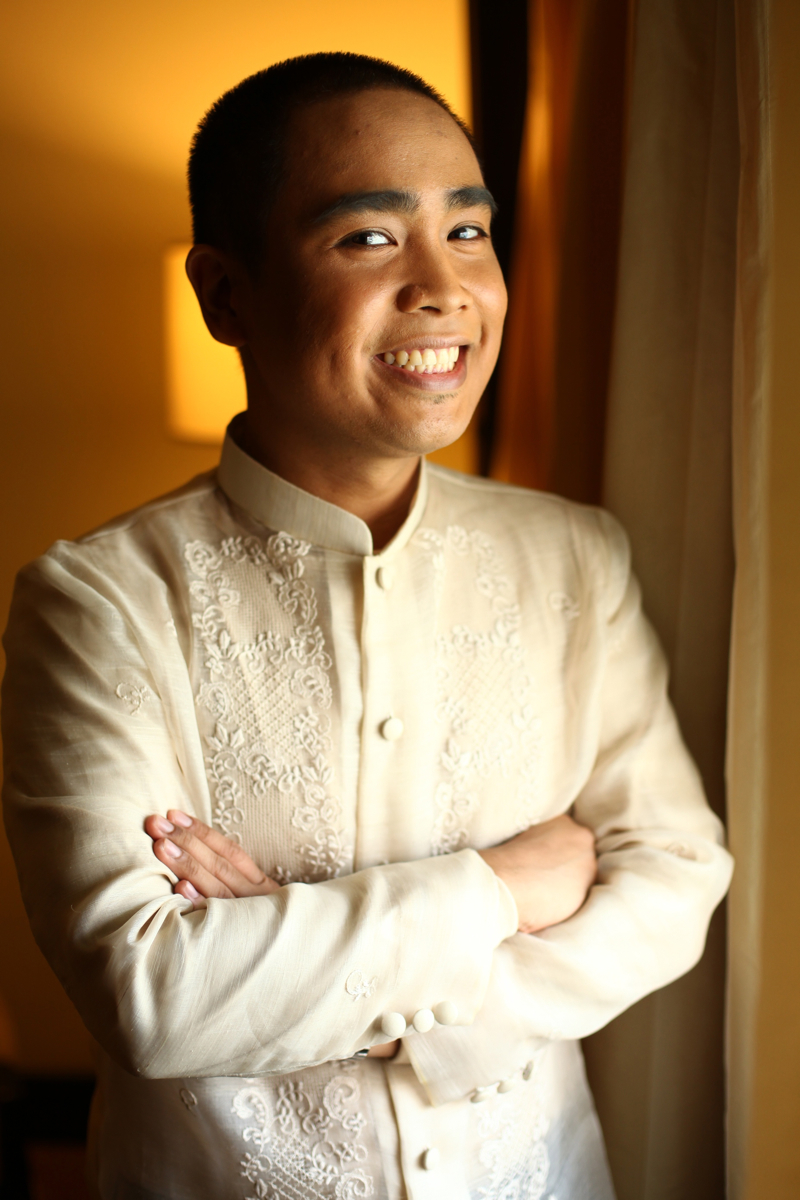 My groom in his Mandarin-collared full-open piña silk barong.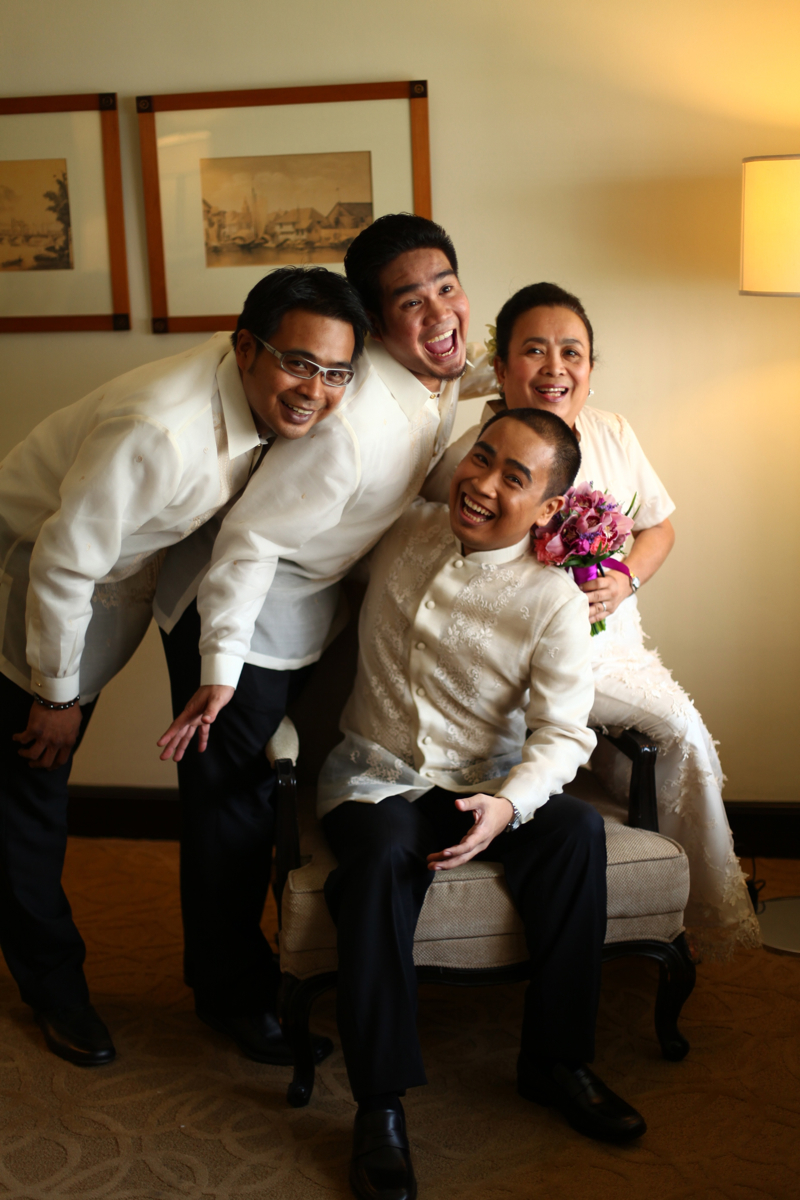 The Ignacios. :)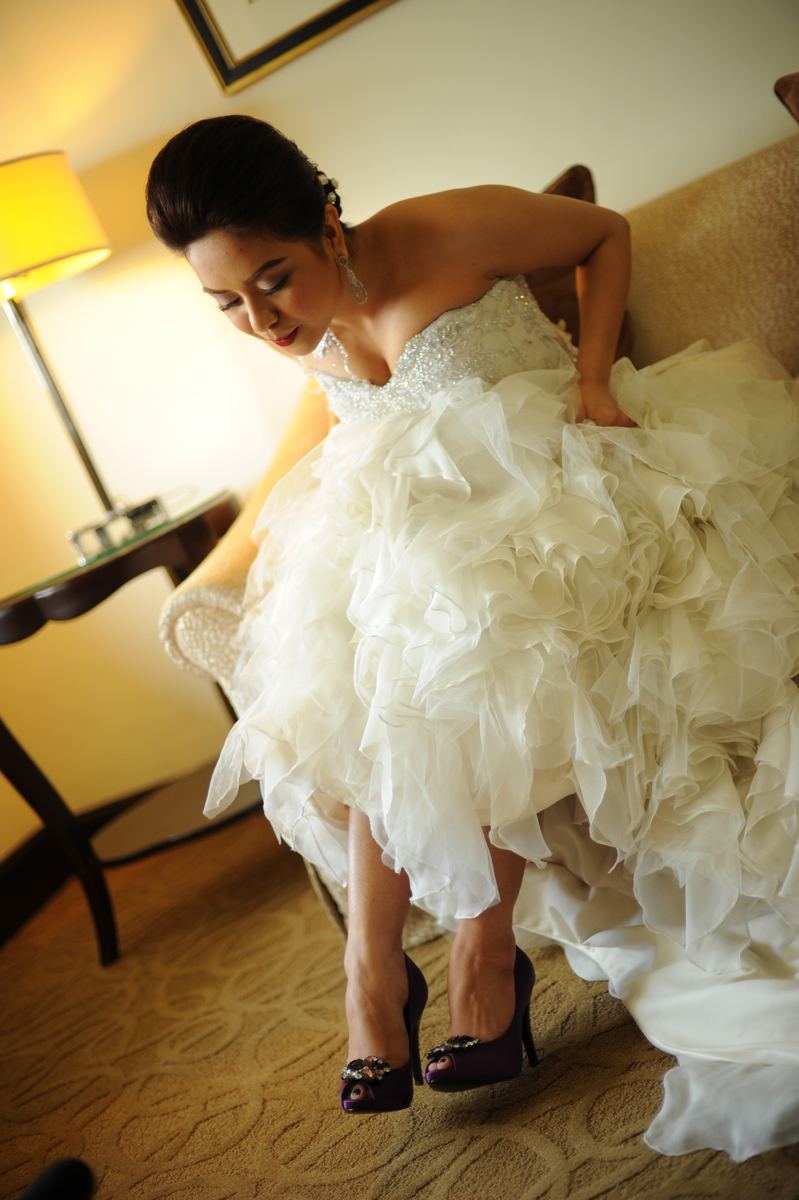 Me, in my ruffled gown by Czarina Villa. I loved my gown! Czarina got it exactly the way I pictured and dreamed of it. <3
Purple peep-toes from Stella Luna.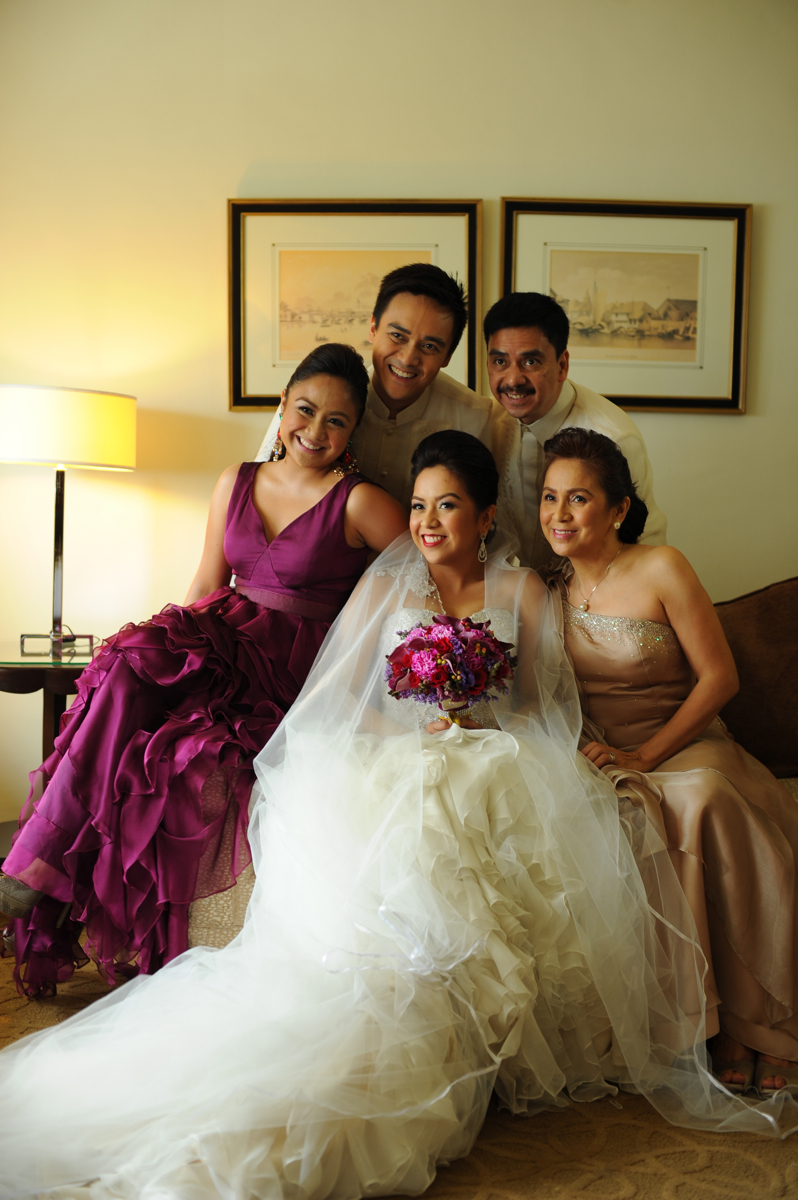 My family. <3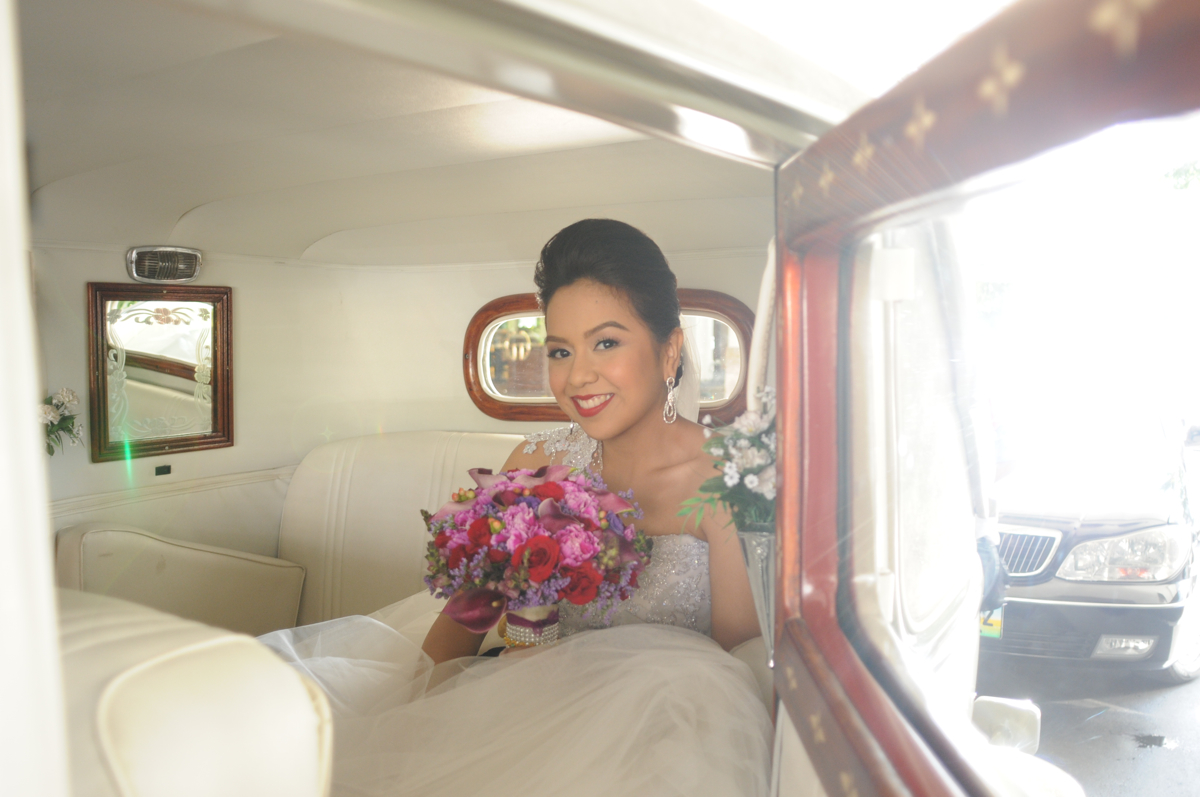 In my bridal car: a 1930 Cadillac. <3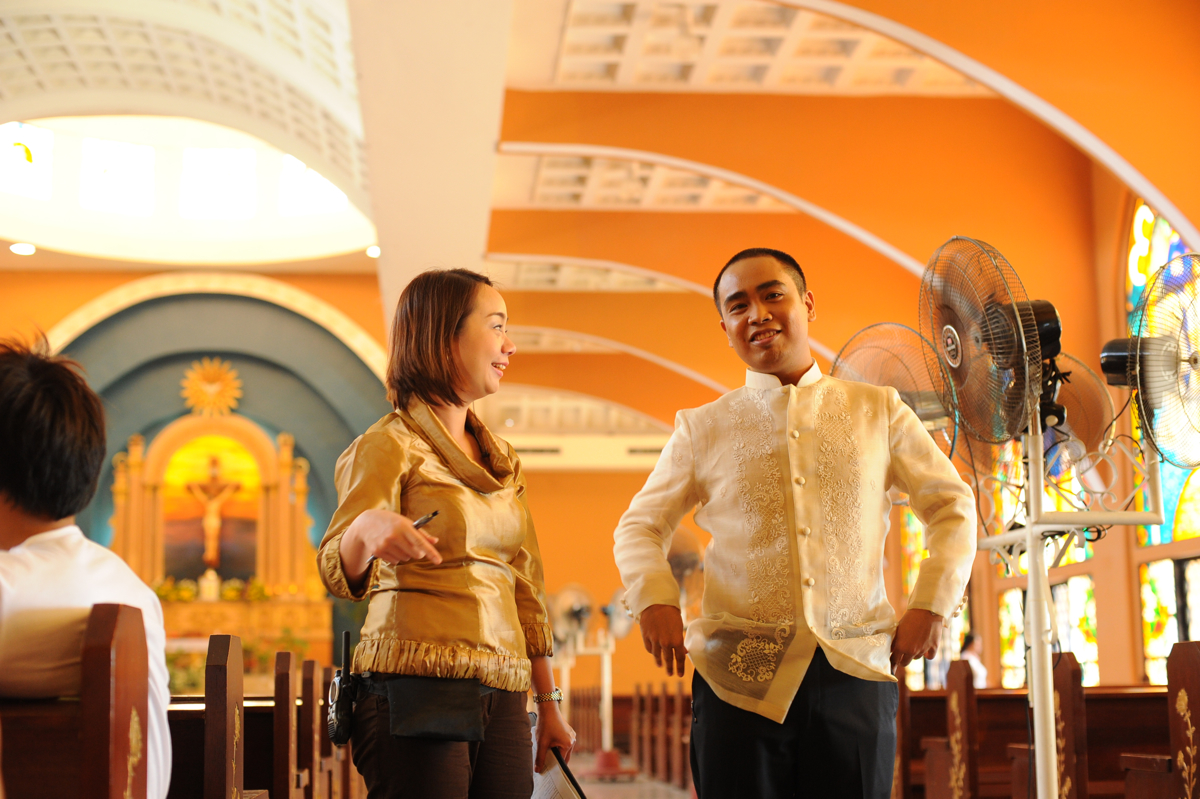 JR with the best wedding coordinator in the world, Christine Ong Te. <3<3<3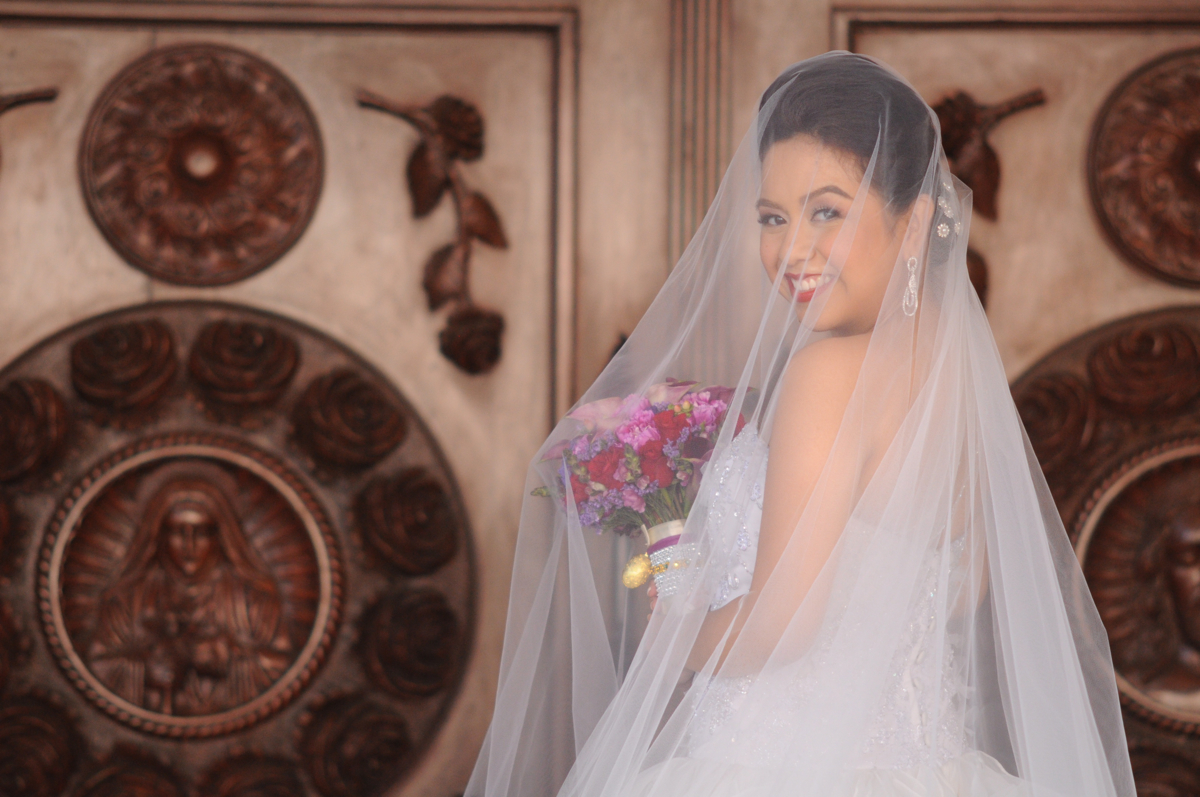 Waiting for my entrance. I was already jittery at this point, but thank God for the photographers, videographers and coordination staff, because they helped ease my nervousness by distracting me. =P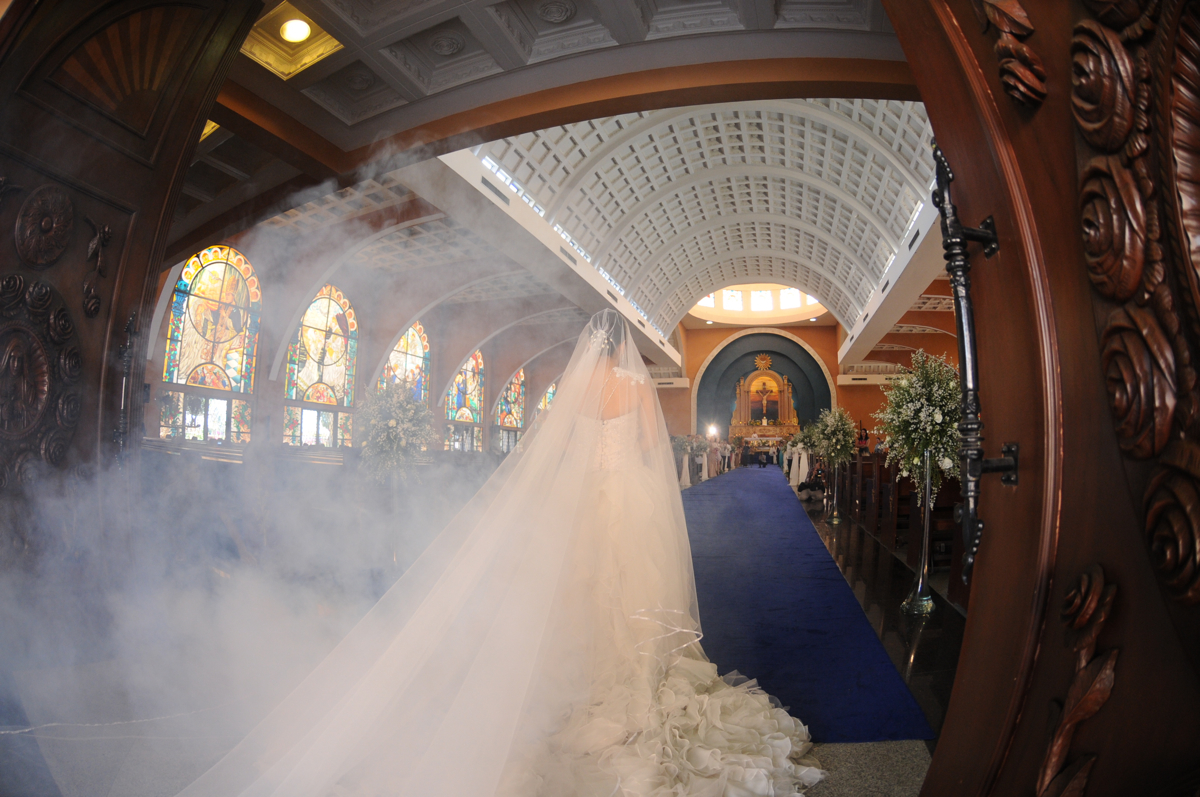 And the door opened.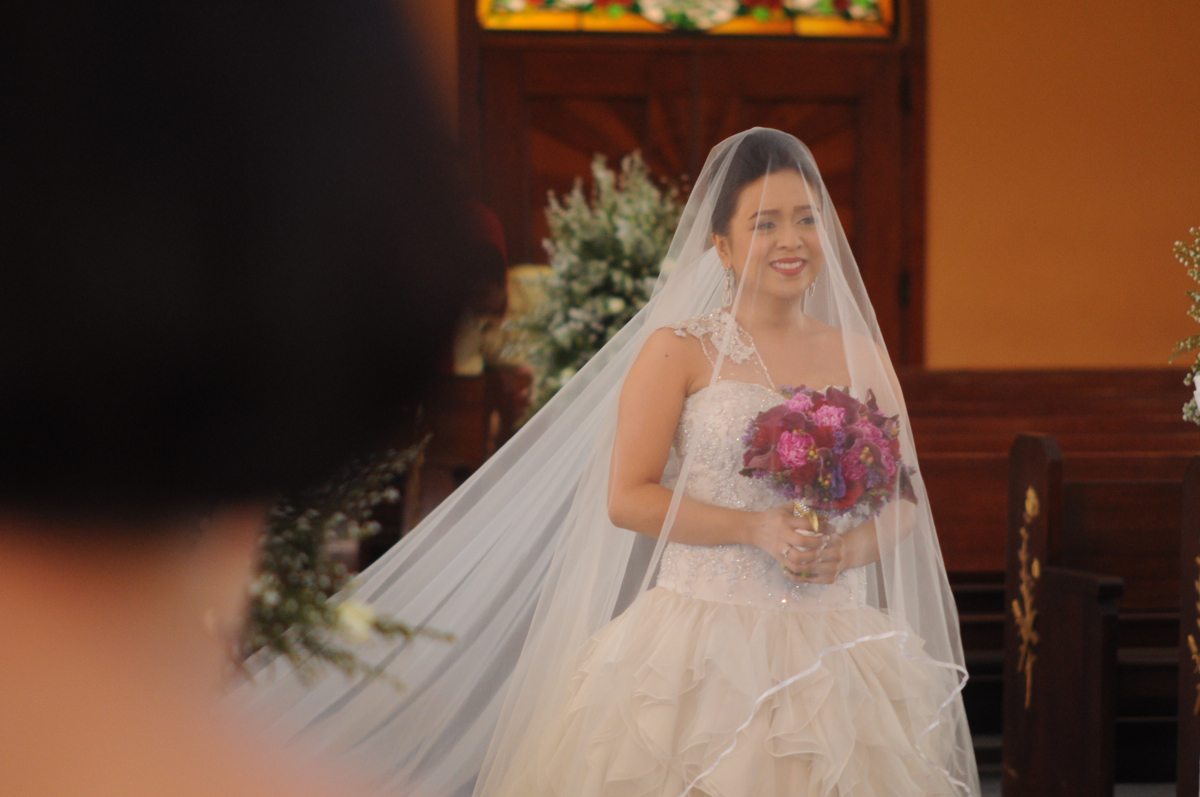 I was determined not to shed a single tear during my entire walk down the aisle, but after only three steps, I heard the chorus of Dare You to Move by Switchfoot being played live on strings. That's when the river flowed. And it flowed for a really long time while I walked down the long aisle of the church.
My entrance walk took really long, because:
1) The aisle was crazy long.
2) My extra long veil kept pulling my head back, which made walking difficult.
3) I was afraid of stepping on all the ruffles of my gown, so I walked slow.
4) I was walking in 4-inch heels.
I don't know how many times the band replayed the song, but by the time I reached the front, my feet were already in pain.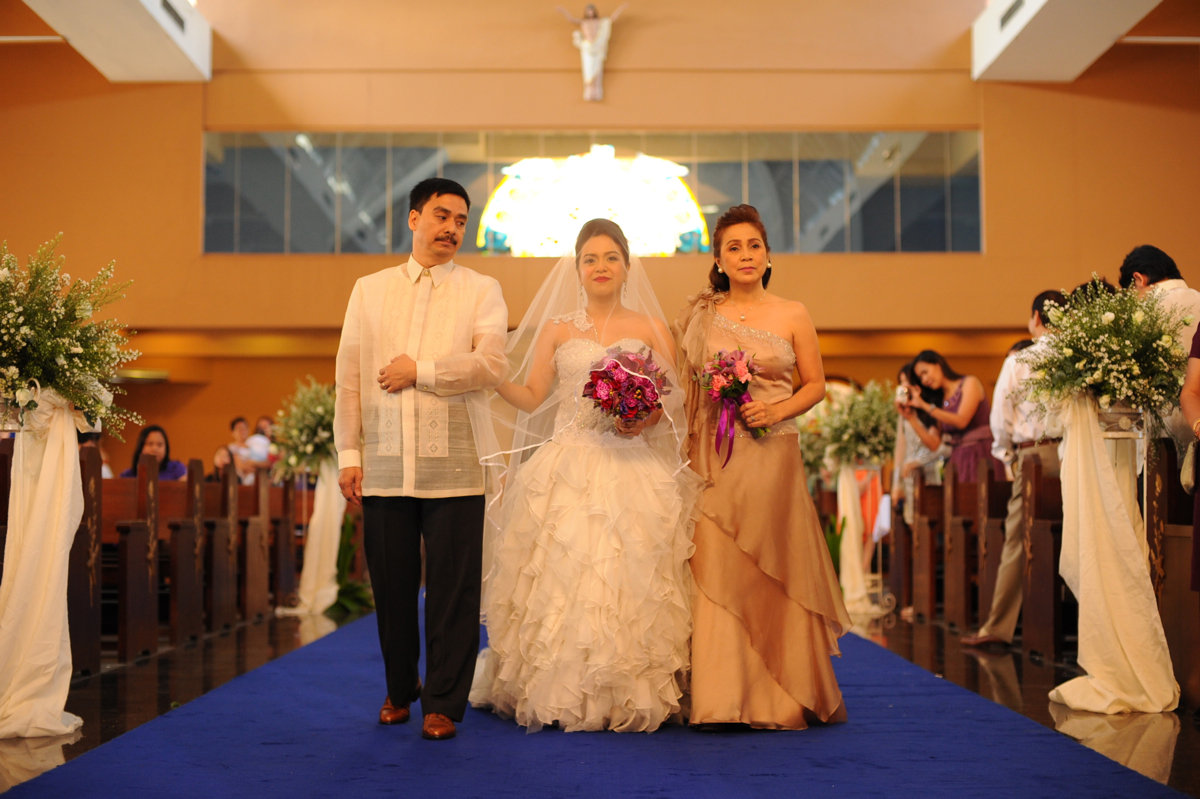 With my parents. <3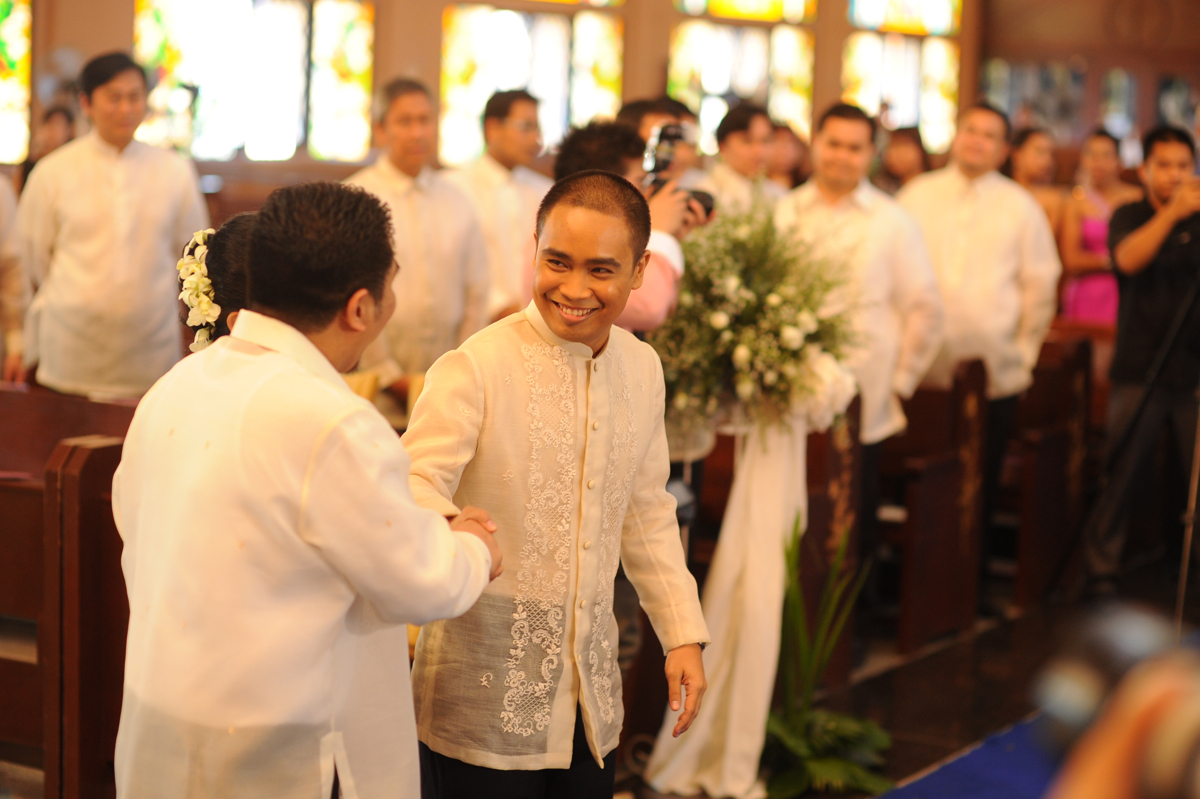 My smiley groom. <3
The beautiful altar.
I won't go into much detail about the entire ceremony, but it was definitely one sweet and memorable moment. JR and I exchanged personal vows, which was the highlight of the same day edit video shown during the reception. I'll post the video once we get it from our videographers. :)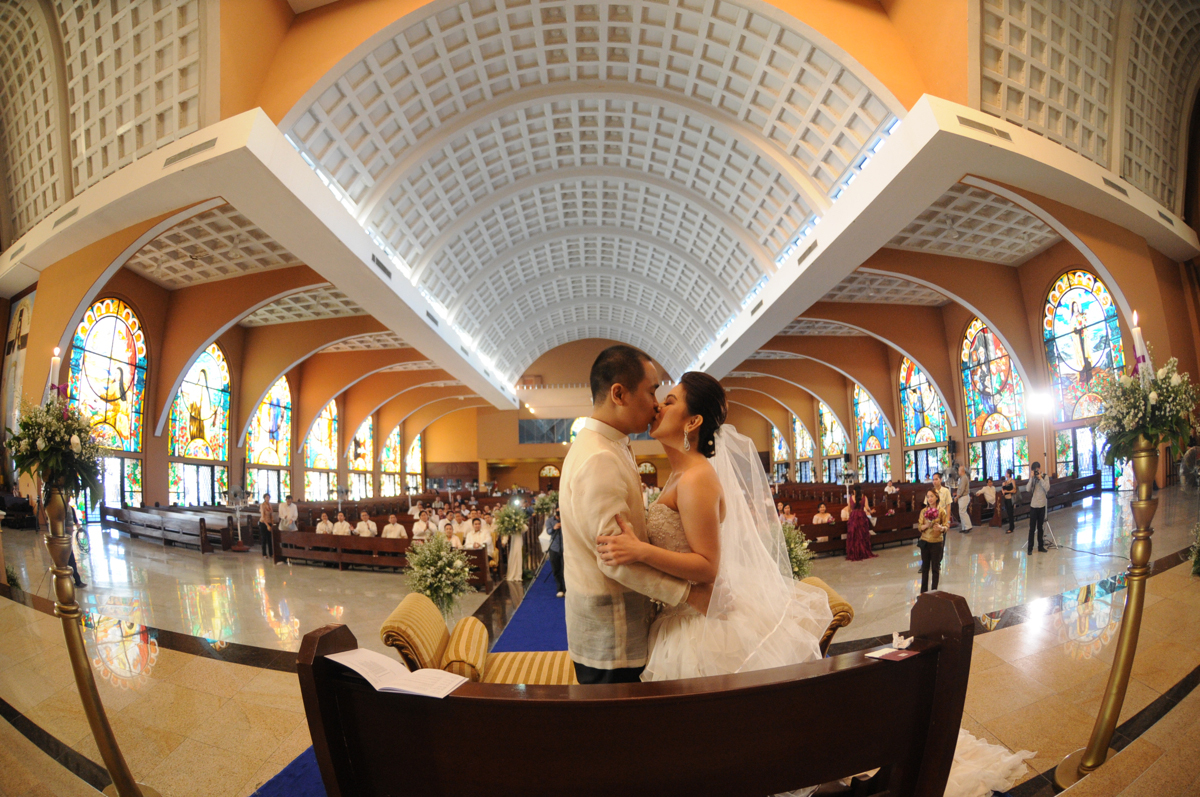 We did it! :)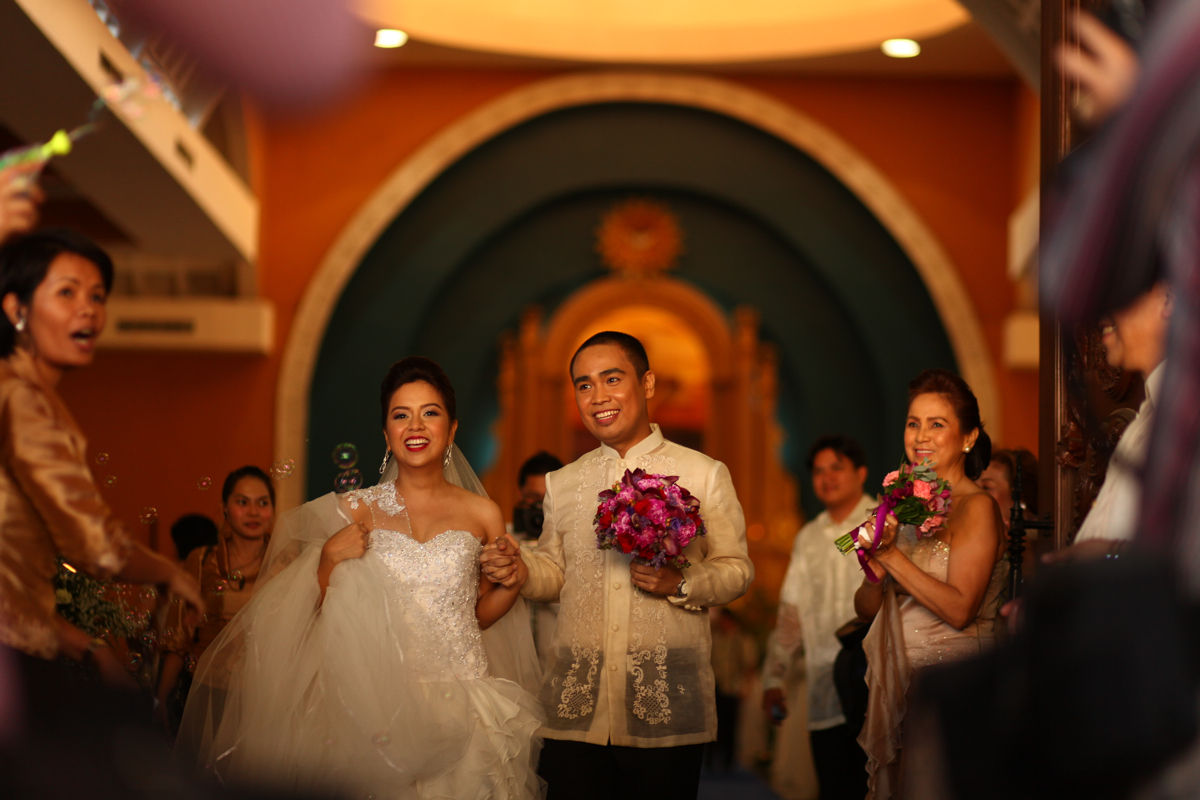 We were showered with rose petals and bubbles while we ran out of the church. :)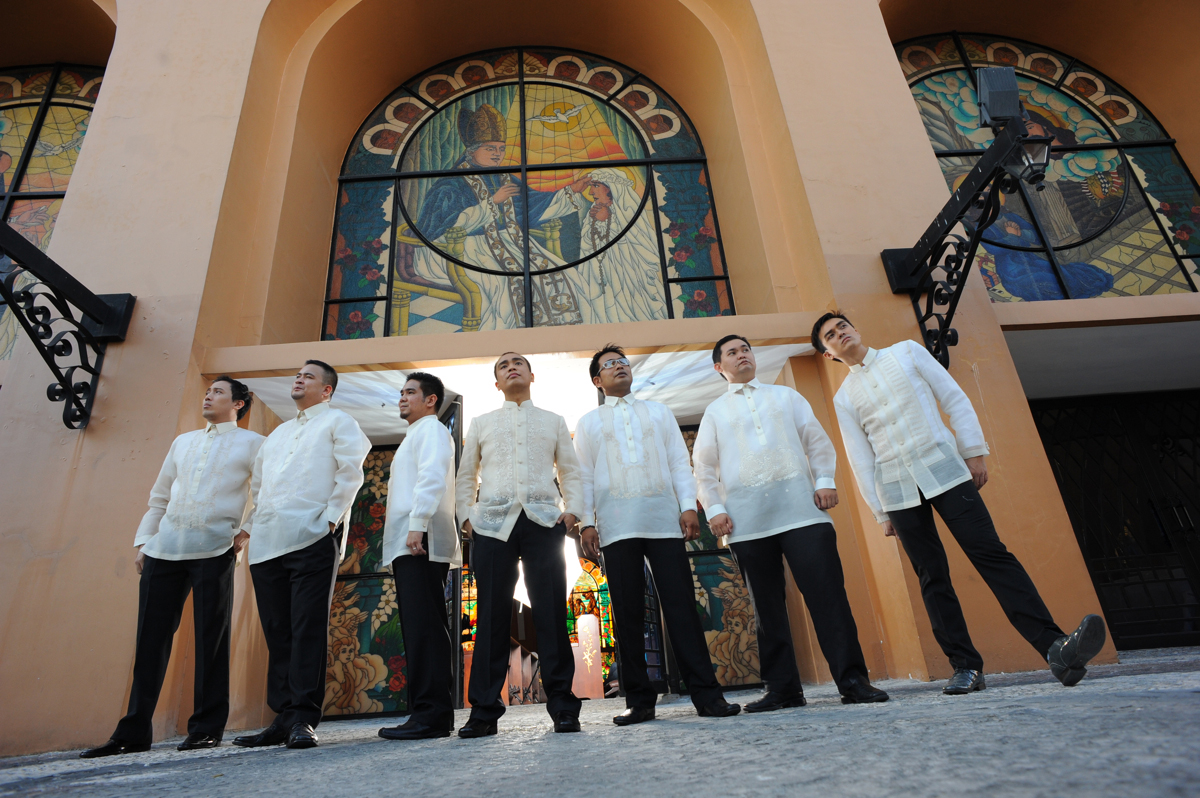 The groom with his groomsmen.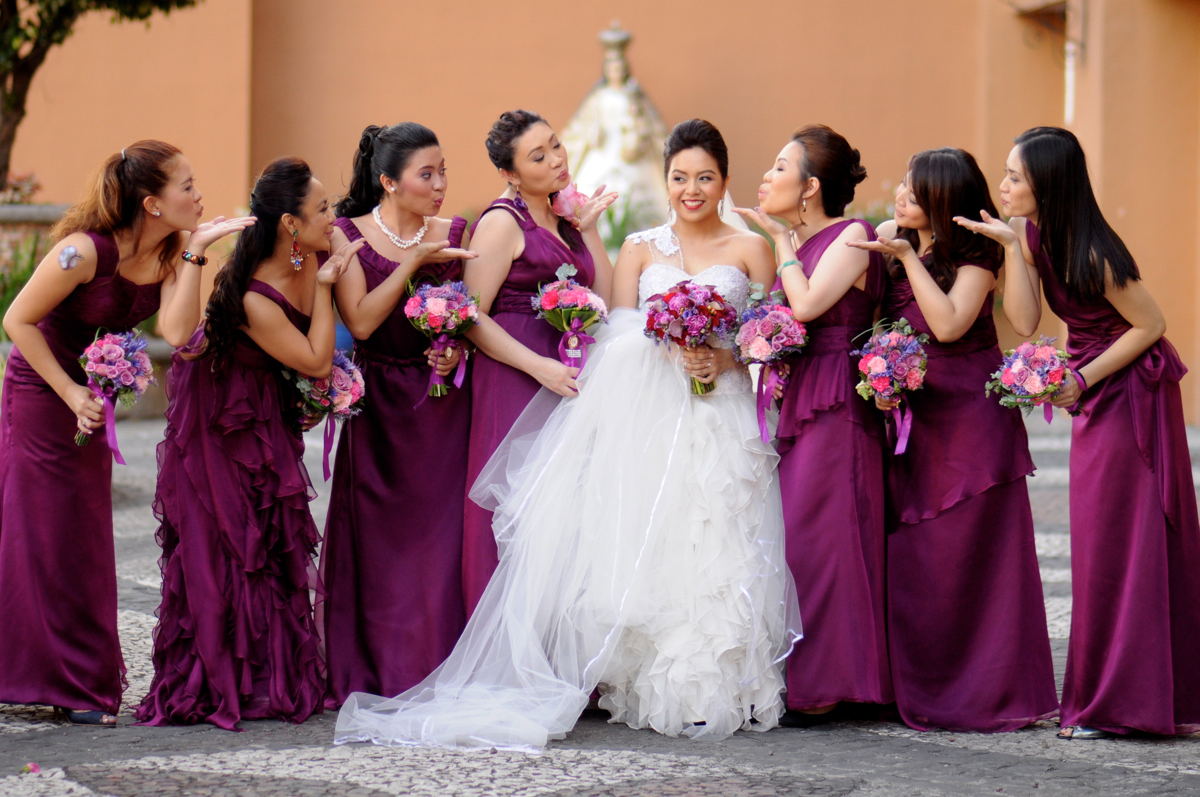 With my lovely bridesmaids in their magenta gowns (also by Czarina Villa). :)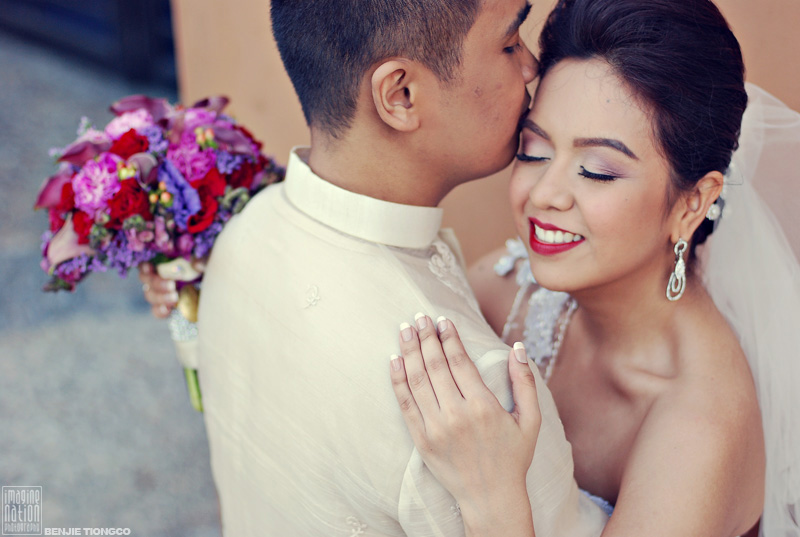 Originally posted by Benjie Tiongco.
More photos of our wedding on his website. :)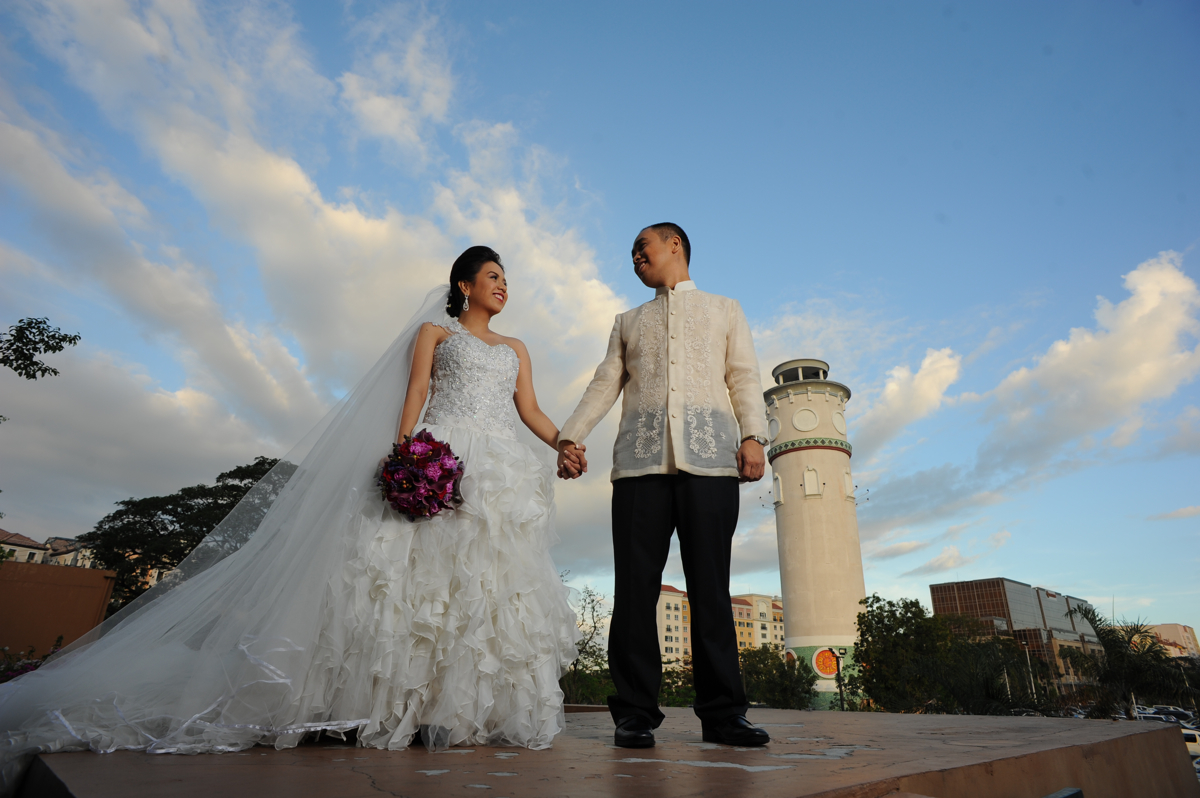 <3<3<3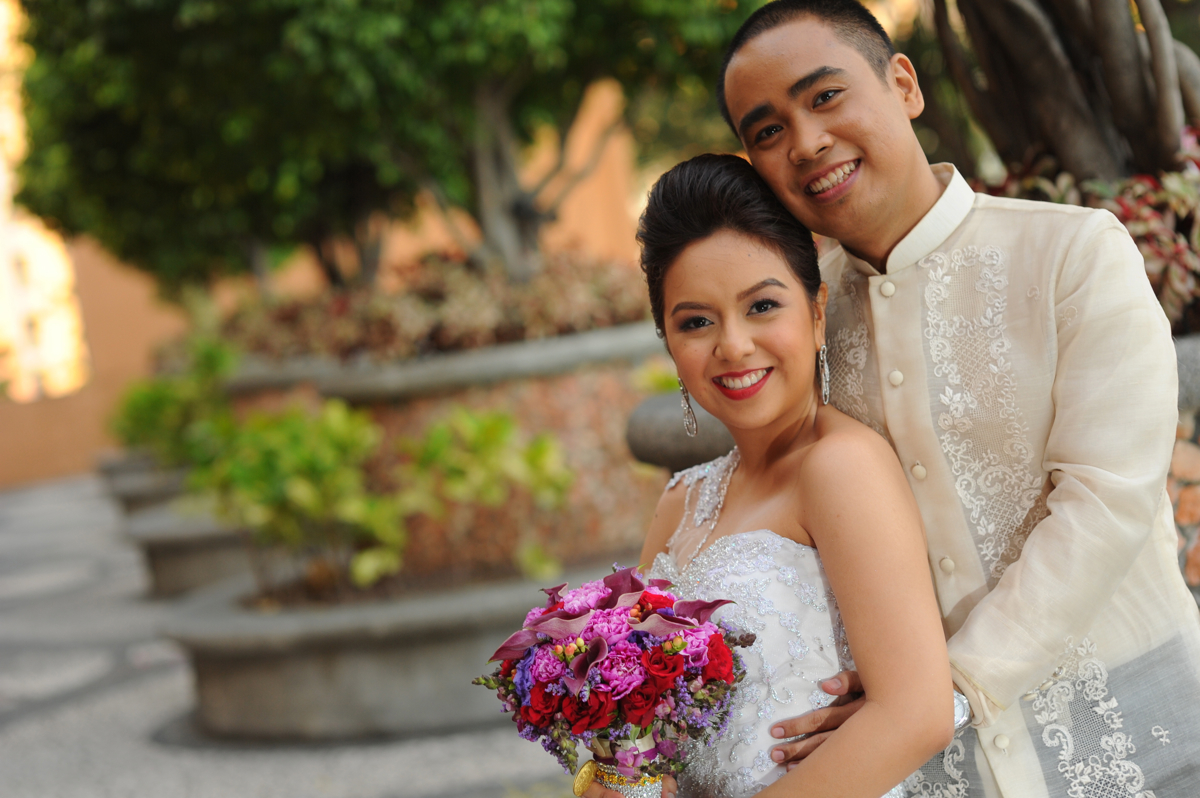 Mr. and Mrs. JR and Anna Ignacio, officially. =P
Our church ceremony was indeed a memorable moment. People often say that brides walk down the aisle in a state of euphoria, so overjoyed that the the whole crowd appear to be just a sea of blurred faces. True, I was in total bliss as I walked down that aisle, but I saw every single face in the crowd. It was a wonderful feeling having our families and friends there with us, because we could really feel the love. <3
If you're my friend on Facebook, you can view more of our wedding day preview photos there. Otherwise, come back soon, as I have several wedding day posts in store in the next couple of days/weeks. :)