For my fifth set of Photos of My Life, Ate Janz requested a photo of my favorite outfit.
My fashion style is mostly on the safe side. I prefer buying classic pieces that won't go out of style, so about eighty percent of my wardrobe consists of plains and basics. I don't have a lot of printed stuff. However, I do have one printed dress that I really really like.
My leopard print bubble dress: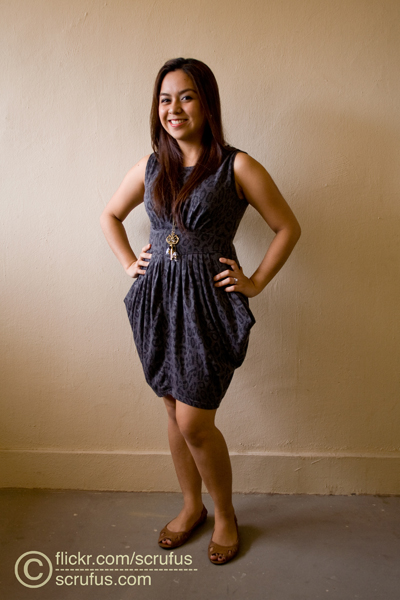 Leopard print bubble dress (SM Department Store), paired with my comfy brown flats (Rubi/Cotton On) and necklace (which I made).
It's such a comfy and versatile dress. I can wear it on a casual stroll at the mall with a pair of flats, or for a night out of drinks and dancing paired with killer heels. Even my sister likes it. She has one too, which she wore during our ROM. :)
I love SM! They're always stocked with gorgeous clothes and accessories at affordable prices. I grabbed this dress as soon as I laid my eyes on them. I just knew it was a keeper! =P
Anyway, because of this photo project, I ended up having a mini photo shoot with the husband earlier. =D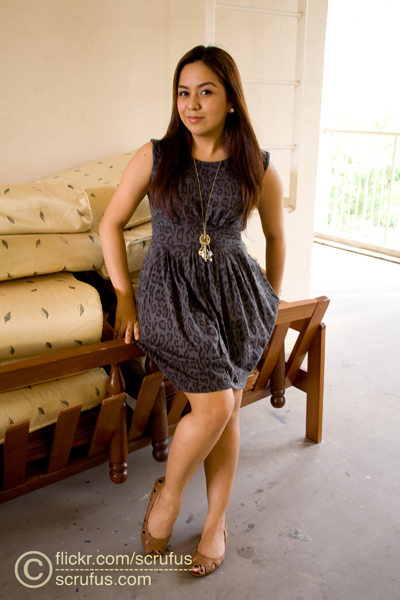 Photo by: scrufus.