If you follow me on Twitter or read my Facebook statuses from time to time, then you would've probably seen my update about my Moleskine Folio Art being featured on the front page of Moleskine.com about two weeks ago. For those who missed it, here's a screenshot of it: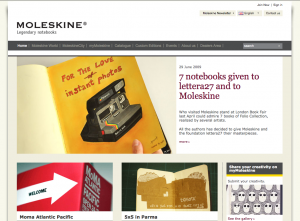 Click image for a full view. :)
It was a small feature on me, together with the six other artists who also donated their moleskine notebooks to Moleskine and Lettera27. That was the front page of Moleskine.com when the feature came out, and yes, that's a page from my notebook.
You may still read the short article here.
Since I'm also in constant contact with Marsida of Moleskine Srl (Italy), she happily sent me more photos of the London exhibit where our notebooks were exhibited last April. I'll share a few of them with you guys: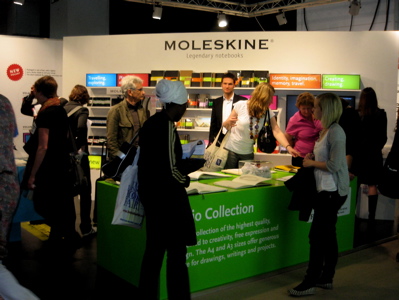 Wish I could visit one of the exhibits one day!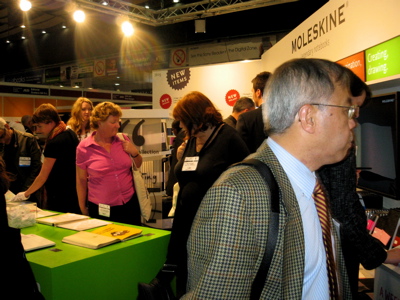 The crowd, looking at the artworks.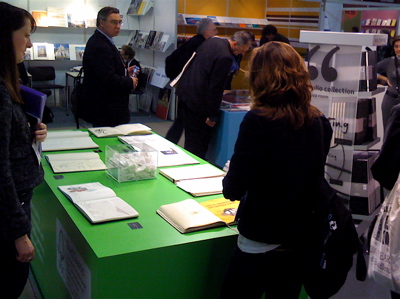 The lady on the right is looking through my notebook! :)
Marsida also sent photos of my 2nd Set of Moleskine Sketchbook Art. I was informed that it has been exhibited around several cities in Europe:
Rome, Librerie Feltrinelli piazza Argentina, for 1 month
Milan, librerie Frltrinelli piazza Duomo, for 1 month
Torino, librerie Frltrinelli piazza CNL, for 1 month
Berlin, Hugendubel Tauentzienstraße, for 2 months
Frankfurt, Paperworld Internationale Frankfurter Messe
That list was given to me back in May, and I was told that it would be brought to a handful more cities (around the UK and Denmark too) after that. I don't have the current list as of the moment, but I reckon my notebook's just so lucky for being able to tour around Europe that long! Ugghh, I wish I was a notebook myself! LOL!
Here are several photos taken in Germany: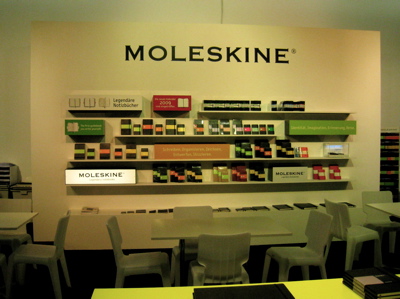 Unlike the other Moleskine events where my notebook would just be showcased along with other artists, these exhibits only featured my artwork. :)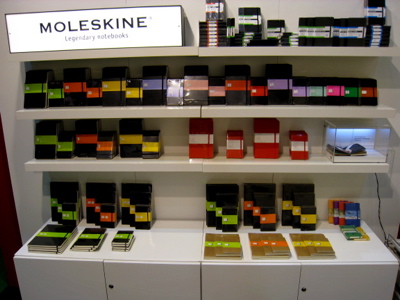 This message came from the lady who was in charge of the exhibits in Germany: "The enclosed images are of paperworld Fair Frankfurt and of earlybird Lifestyle Fair Hamburg in 2009. I hope Anna Marie V. Avanceña will agree with them, because my college Ute Henrichfreise likes her work like me – there are such nice themes in it, so we took good care of it."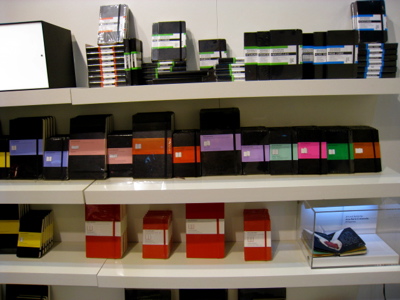 Check out my notebook on the bottom right, showcased inside the acrylic enclosure. =D
Collaborating with Moleskine has been such a joy. Not only do I get to do what I enjoy most, which is make art, I also get to see the care and importance they put into showcasing them. :)