** Day 1 of our Bintan Getaway posted HERE.
Since it was our last day at the resort, we planned to wake up early enough to be able to catch the sunrise and squeeze in as many activities as we could before having to leave. We wanted to go biking, take the nature walk, then maybe try the Laser Quest. Unfortunately, we were so comfortable under the covers that we absentmindedly snoozed our alarms four or five times, resulting to us missing the sunrise by almost two hours. By that time, all we could just think about was food, so we headed down to the restaurant for our complimentary breakfast buffet.
We filled our plates with pancakes, bacon, sausages and egg, then had cereals and chicken curry with rice too.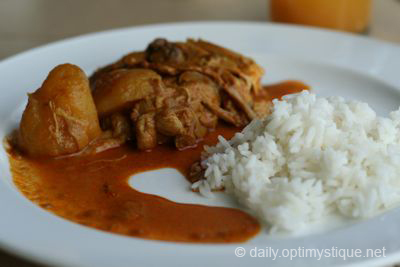 We forgot to take photos of the other food, so we resorted to just taking photos of each other just to capture the moment. =P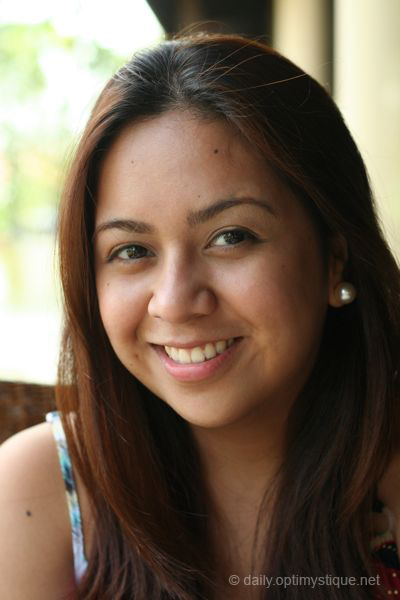 Me.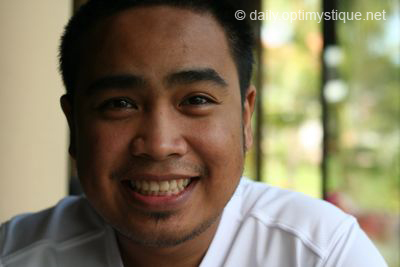 The boyfie.
We scrapped our initial plans to try out the other resort activities and walked down to the main pool instead. We just had to. This view was just so inviting: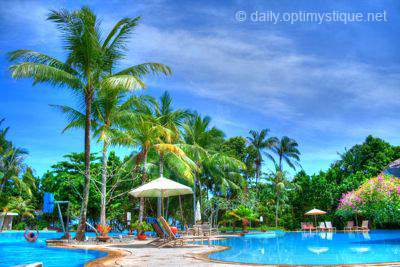 Bintan Lagoon Resort in HDR.