I dropped by Sephora last week to pick up some goodies for my sister, when I finally grabbed a tin of Smith's Rosebud Salve for myself.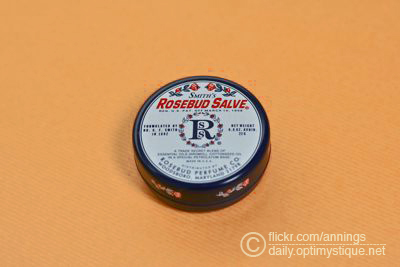 Smith's Rosebud Salve
I wasn't really planning on buying anything, since we're trying to budget our spending to be able to save up for our church wedding expenses next year. However, while I was paying for my sister's goodies, I saw the tin of miracle salve calling out to me by the cashier. I knew I had to put aside the "saving mentality" for a few minutes and allowed myself to treat myself. :)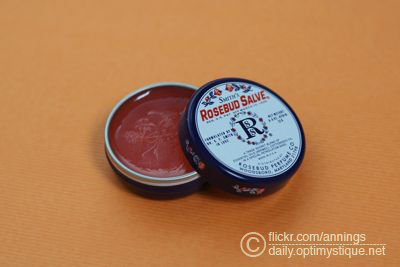 This world-famous salve is a multi-purpose miracle wonder! It can be used as a simple lip balm, or to help relieve several skin conditions/irritations such as itches, rashes, blemishes, and rough cuticles. I even use it to moisturize my dry hands when I'm out and about. The Rosebud Salve is something that I have been lemming for a while now, so I'm glad I gave in to buying it. It was a good choice on my part, because now I just can't leave the house without it!