One perk of having a sister who has her own line of makeup brushes, is being able to get freebies. Well actually, nothing comes free for her (booo! =P), so I only got the free brushes in exchange for the multiply layout design of Bedazz. =P
My favorite from her line of brushes is the Stippling Brush: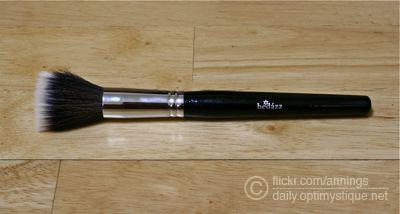 Made of goat hair (the black part) and synthetic hair (white part), its bristles are quite dense, without compromising its softness (it's amazingly soft!). It's great for achieving an "airbrushed" look when applying liquid or cream foundation. In addition, I also use it to apply mineral foundation and blush, both of which generate promising results too!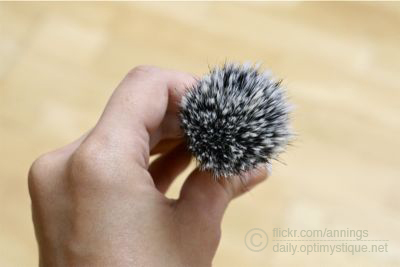 I'm not too familiar with the MAC 187 Duo Fibre Stippling Brush (since I don't own one), but I reckon this is pretty much a great alternative. At only Php700 (around USD14),  it's so much more affordable! If we were talking about special deals, I'd say that this definitely tops all deals out there! Plus, unlike some of the other affordable brushes in the market, this brush does not bleed black dye when washing AT ALL! I no longer have to worry about staining my towels when laying them out to dry after washing. I just love it! :)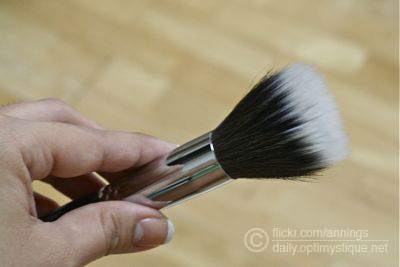 So, if any of you makeup junkies are looking for a good, yet affordable alternative to other expensive stippling brushes out there, I highly suggest that you guys try the Bedazz Stippling Brush. It won't disappoint! :)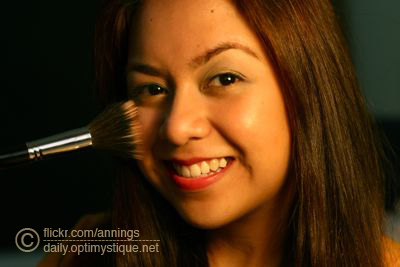 With my baby! <3