After six years and four months, we finally got married last February 17, 2010! :)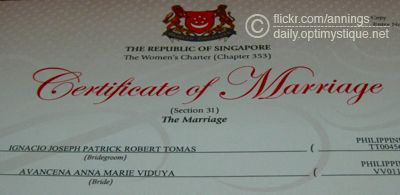 Well, it's not the church wedding yet (that's scheduled for the first part of 2011), but our Registration of Marriage in Singapore. Similar to a Civil Wedding, the whole ceremony was quite short and simple. However, the entire family (except for JR's younger brother) flew in, so it turned out to be quite a nice celebration nevertheless.
My sister did my makeup: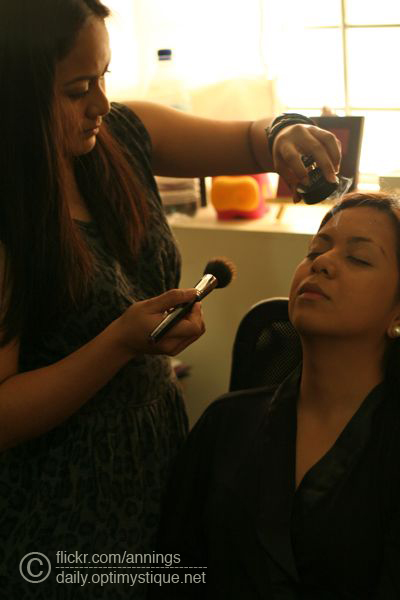 Makeup artist in action!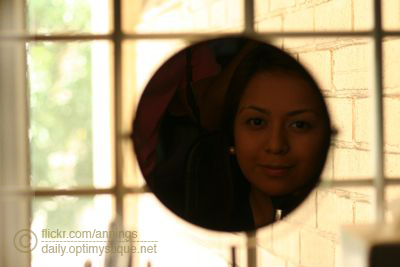 I sat in front of our bedroom window and placed a portable mirror so I could see the makeup application progress. =P