I'm back in Singapore! But only for a month, this time. In between making designs for a certain family project, I've also been taking advantage of my idle time by playing with makeup. It's about time, because I haven't really touched any of my recent makeup hauls!
Since most of my recent purchases have been eye shadows, I ended up doing an EOTD. I wanted to do a dark-to-almost-smokey look, so I chose my new pot of purple shadow from MAC (Nocturnelle).

Eyes closed. Taken with flash.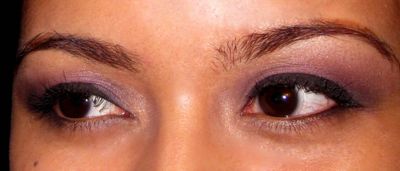 Looking away. Taken with flash.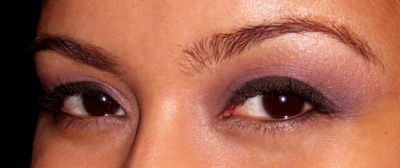 Eyes open. Taken with flash.
Products Used:
MAC Paint Pot in Painterly
MAC Eye Shadow in Nocturnelle
MAC Eye Shadow in Black Tied
MAC Eye Shadow in Dreammaker
MAC Eye Shadow in Shroom
MAC Fluidline in Blacktrack
L'Oreal Double Extension Waterproof Mascara
I was a bit lazy to do the rest of my face, so I just used some MAC Studio Finish Concealer in NC30 under my eyes, and dabbed on MAC Studio Fix in NC35 all over.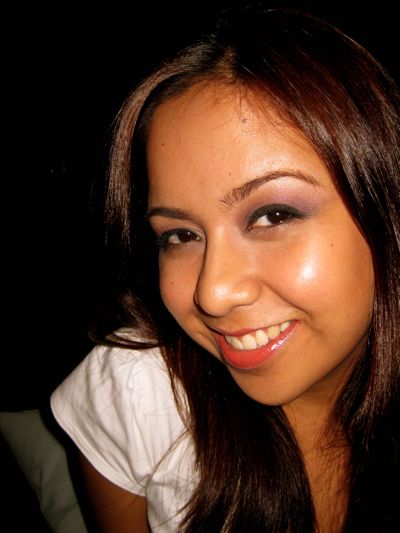 The look was actually a lot darker in person.
My quick makeup fix also triggered me to do a mini photo shoot of my own, complete with soft lighting: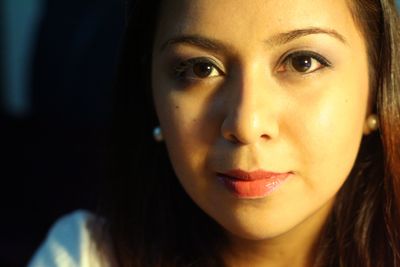 There are two more shots in my flickr. :)
Anyway, being back in Singapore means more food tripping for me! I have to be careful, because I might end up gaining all the weight I lost when I was back in Manila. Haha! If only staying away from food (without any weight loss diet pill, please) was just as easy as counting from one to ten! LOL! Good luck, me! XP