August passed quicker than I had hoped. Let's just say that it was a month that I didn't want to end so soon. So many wonderful things happened, and three of them are actually worth jotting down.
1) JR's five-day trip back home: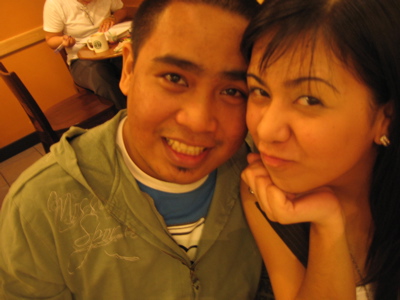 I gotta say that JR's trip was the ultimate highlight of my month. After being apart for three whole months, having him back home, even for just a few days, was the best! On the day of his arrival, I even found myself counting down the minutes (out loud, that is) until I could get off work to see him. I wanted to spend every single day with him, and even threw a silly tantrum when he wouldn't go out on one day. =P Hahaha!
Our time was spent eating out, shopping, hanging out with his family and friends, lazing around and doing a whole lot of catching up. We basically did our usual thing. The barista at our favorite Starbucks was even surprised to see us back after months of not hanging out there.
I really wished he could've stayed longer. Having him so far away is so hard, and I admit that I have yet to master dealing with it.
2) Ethan Allen designers wine and dine at Grappas: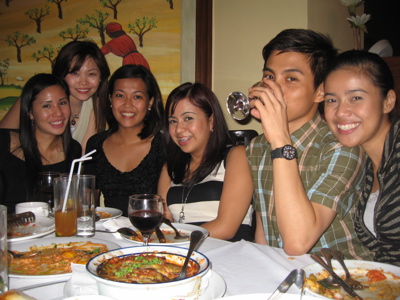 Work has been swell, and I know that part of the reason is because my workmates are the best. They truly make long hours at the office less boring.
A few weeks ago, we had dinner at Grappas, Greenbelt 3. We were meant to sing the night away at Red Box, but they were fully booked (it was silly of us not to book a room on a Friday night!), so wine and dinner at Grappas turned into our Plan B. Wonderful conversations, laughing out loud and endless camwhoring, topped with yummylicious food. Who wouldn't love that, right? Right! =)
3) Coffee with Nikz: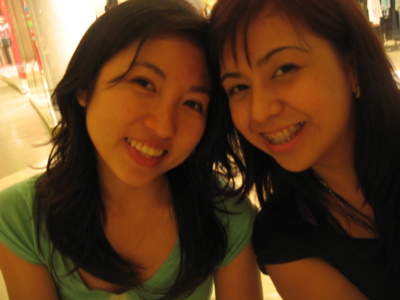 Nikz is in Manila for a month! Of course, we went out for coffee on her first week back. Like always, we had a great time. It's been several years since we last saw each other, and it's actually been a while since we last really talked, but I must say that our chit-chat over coffee topped all our other ones. It's a good feeling being able to share your frustrations to someone who understands exactly what you're going through. Deep conversations are love. Thanks, Nikz! =)
More photos here.