It's our first Christmas together. :) We're spending it away from our families this year, which means we'll be missing out on the annual family photos at home. And because taking photos next to the Christmas tree every year is something that I look forward to, we decided to just start our very own annual photo tradition too.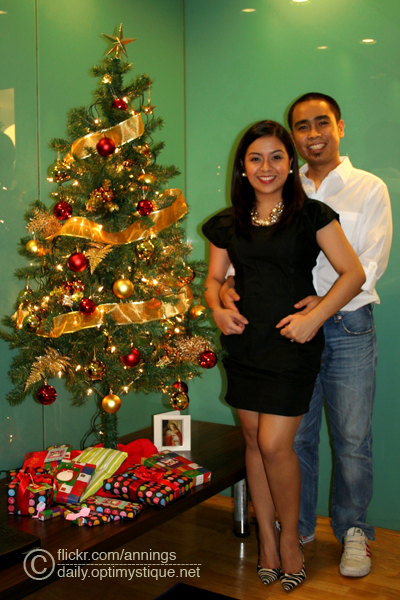 Our first Christmas. <3
We also prepared a hearty Noche Buena, which we devoured right after our photo session, but I'll post about that some other time. :) Now it's just time to enjoy the next few days, before I have to get back to all the wedding planning. Bridesmaid dresses, bridal accessories and church requirements, see you again soon!
Hope you all have a blessed merry Christmas! <3