I said I was going on a makeup hiatus for a while, but Mom flew to Vancouver last month, and because my cousin gets discounts, I just couldn't resist! She bought me the following goodies: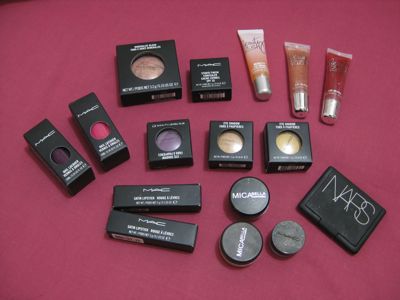 Mostly MAC!!! <3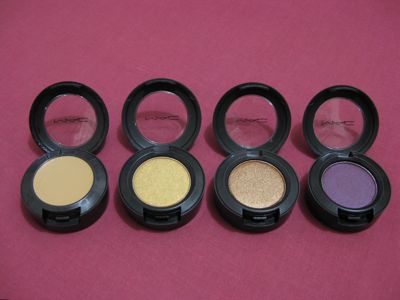 Studio Finish Concealer in NC30 ('coz my pot's almost empty!), and Eye Shadows in: Goldmine, Amber Lights and Nocturnelle.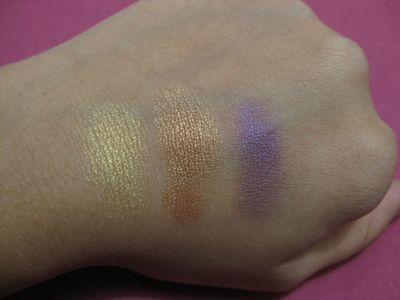 Swatched: Goldmine (I've been lemming this for a while now, but it's not available in either Singapore, Philippines or Malaysia!), Amber Lights, and Nocturnelle.