One of the reasons why I love living in Singapore is the fact that I get to watch concerts of bands that I really like. For example, seeing Lifehouse, one of my all-time favorite bands, in concert last year was something that really blew me away.
Now, Coldplay is not exactly at the top of my list of favorite bands, but I do like listening to their music, and I was excited enough to see them in concert last Monday. My expectations weren't so high, because I really just intended on hearing them live. The boyfriend and I bought the lowest ticket and were seated high above in the Singapore Indoor Stadium, and at a distance from the stage. Being high up turned out to be a wiser choice, as we could gladly see everything that was happening. :)
Here are a few photos to describe the whole experience: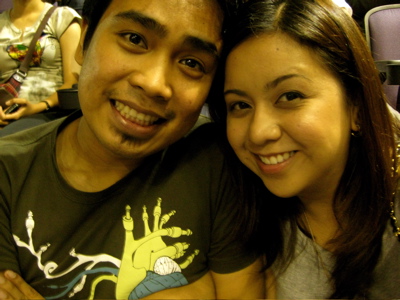 JR and I waiting for the concert to start.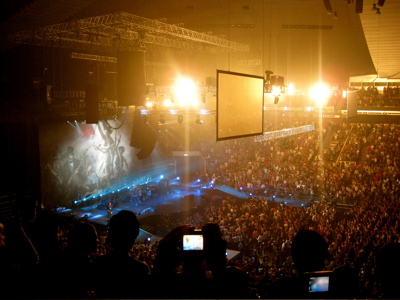 We were THAT far from the stage, but the view was fantastic, nevertheless! The stage was awesome!