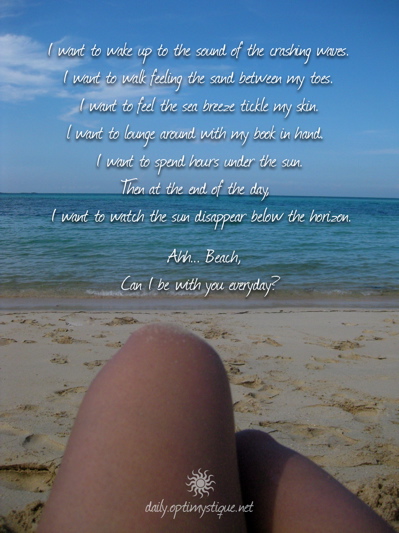 Originally uploaded by annings
—-
I want to wake up to the sound of the crashing waves.
I want to walk feeling the sand between my toes.
I want to feel the sea breeze tickle my skin.
l want to lounge around with my book in hand.
I want to spend hours under the sun.
Then at the end of the day,
I want to watch the sun disappear below the horizon.
Ahh… Beach,
Can I be with you everyday?