We turned five years yesterday. Five Years! Sometimes I feel like we've been together forever, but most of the time I feel like we're still just a fresh couple. After five years, the flattery, the giddiness and the butterflies in the stomach are still there. There's still a whole lot of pampering and mushiness. My heart is still tickled by his words and simple gestures.
I received not just one, but two bouquet of roses. He surprised me the other night when he brought home the first bouquet of red roses. Which is why I was even more surprised when a second bouquet was delivered to our flat yesterday. Surprises truly make any girl's heart skip a beat! XD
We celebrated our Anniversary over a lovely dinner and dessert on the 70th floor of a fancy hotel, but I will blog about that in my next post. I'll leave you with a few photos for now. =D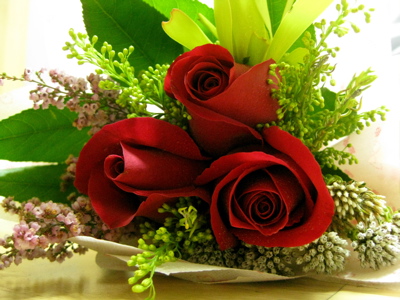 The first set of flowers! <3
The second bouquet, which was delivered to our flat. <3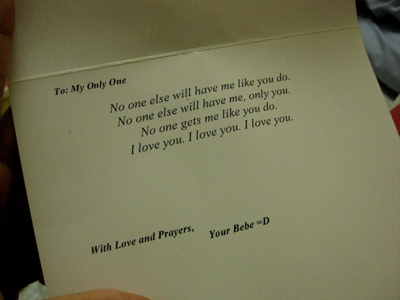 The card that came with the white roses. Mushy! Hehe! Oh, and "With Love and Prayers" is an inside joke. =P hehe!