After six years and four months, we finally got married last February 17, 2010! :)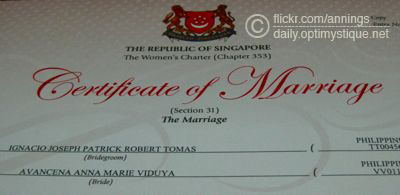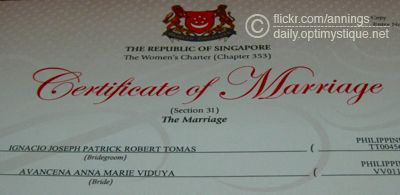 Well, it's not the church wedding yet (that's scheduled for the first part of 2011), but our Registration of Marriage in Singapore. Similar to a Civil Wedding, the whole ceremony was quite short and simple. However, the entire family (except for JR's younger brother) flew in, so it turned out to be quite a nice celebration nevertheless.
My sister did my makeup: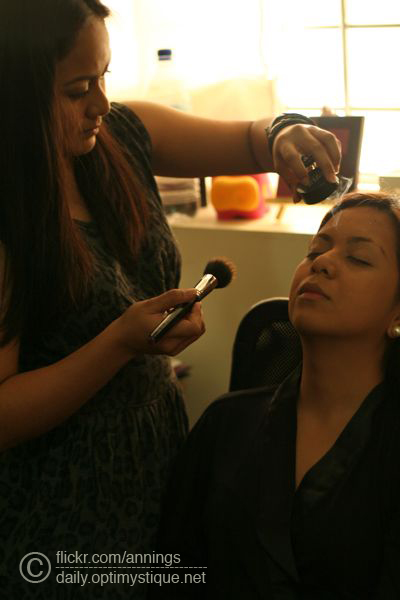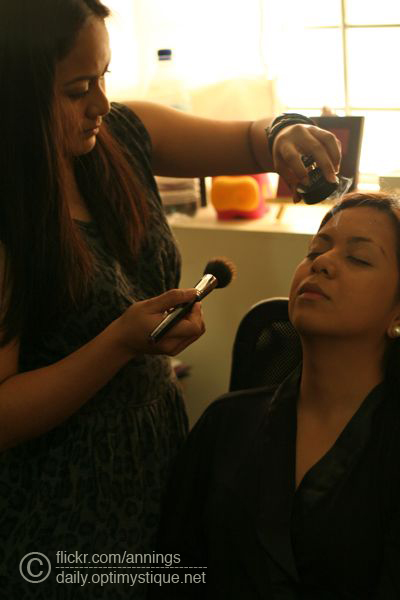 Makeup artist in action!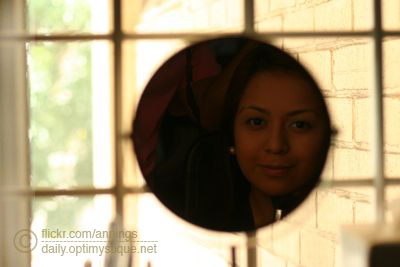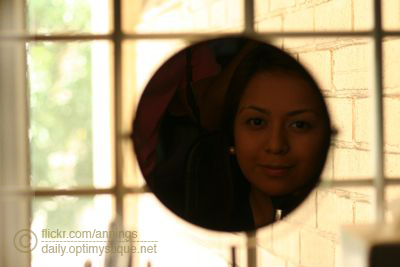 I sat in front of our bedroom window and placed a portable mirror so I could see the makeup application progress. =P
The venue of our solemnization at the Serangoon Community Centre allowed us to invite up to a dozen guests. Quite a small amount, but we didn't mind because we intended on having an intimate ceremony anyway.
Our parents stood behind us as we exchanged our vows.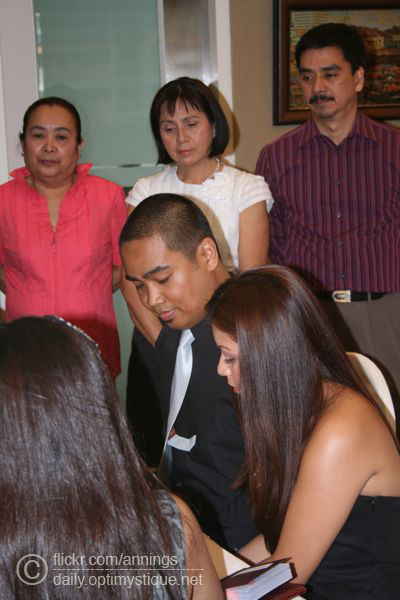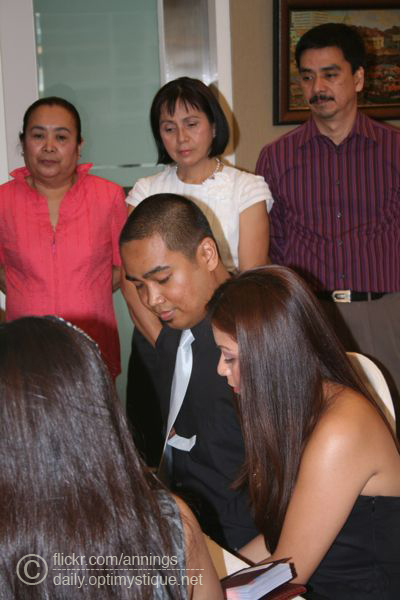 JR's mom, my mom, and my dad standing behind us.
And as we exchanged rings.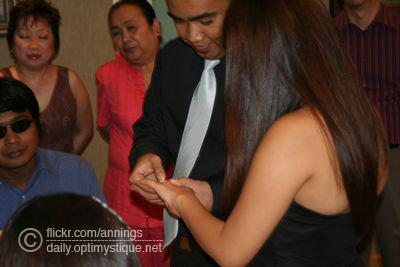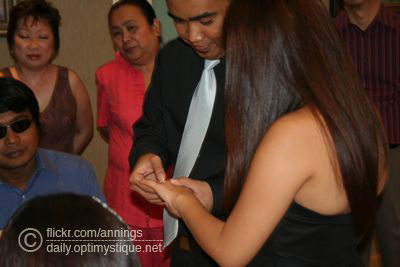 Sealing our vows with an exchange of rings.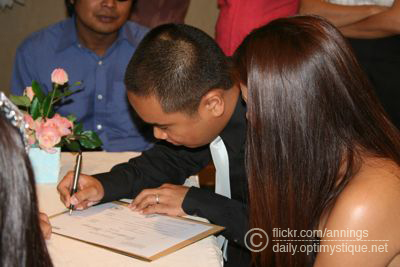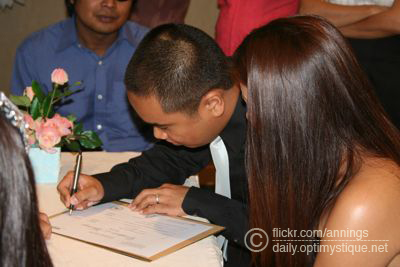 Signing our Marriage Certificate.
The whole ceremony took just a little over ten minutes. It would have actually been shorter, if only Mr. Long, our solemnizer, didn't recite our full names every single time he had to call us. He already had a hard time pronouncing our names in the first place, he could have just called us by our first names or something. =P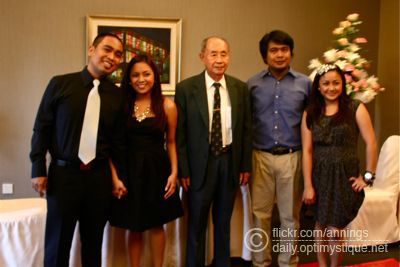 With our solemnizer, and our witnesses: Kuya Vic and Carla.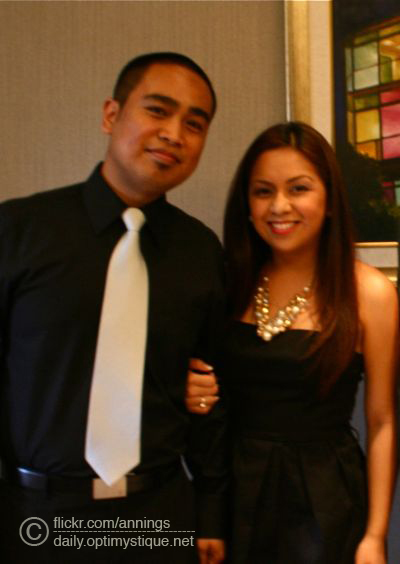 We did it!!! :)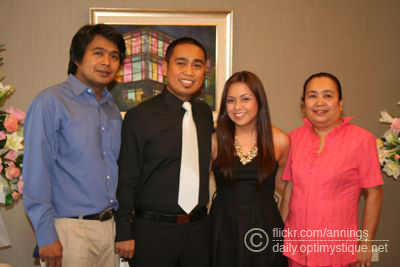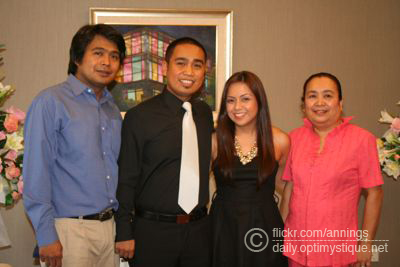 The Ignacio Family (minus Mark).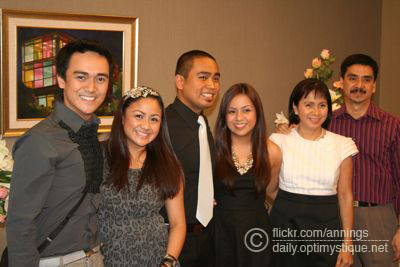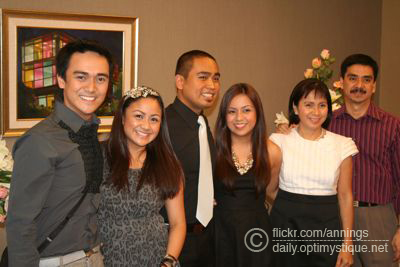 The Avanceña Family.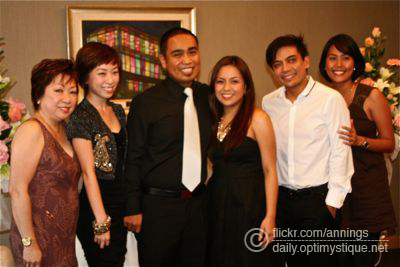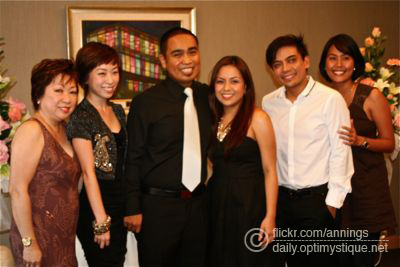 Our other witnesses: Tita Chippy, April, Kenn and Mel.
After the ceremony, we all headed to Triple Three at Meritus Mandarin Hotel for a sumptuous dinner buffet.
I had plate after plate of delectable goodies.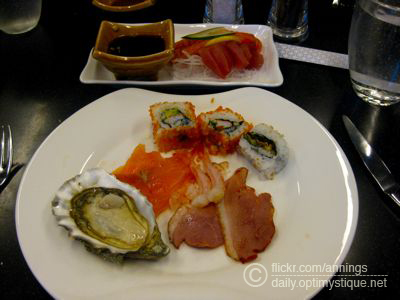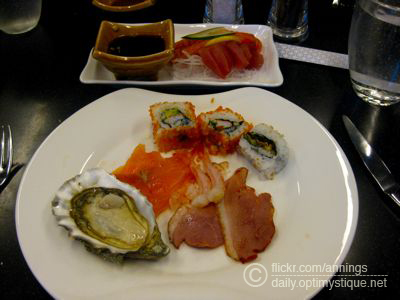 My first plate. Their Japanese spread was yum-oh! I kept going back! =P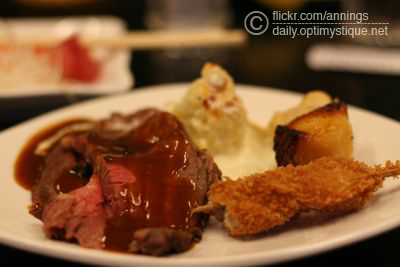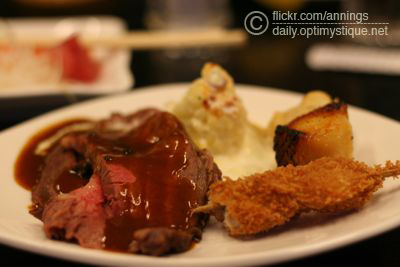 Plate no. 2. The wagyu beef was so tender! I had a few more plates, but I don't remember exactly how many! HAHA! I've had dreams of becoming a food taster. Earning a living by eating food, now wouldn't that be the most awesome job ever?! =P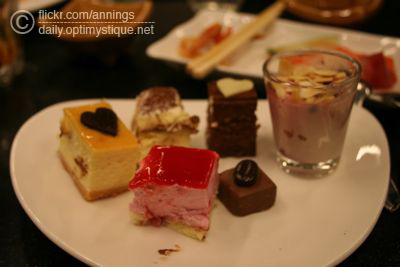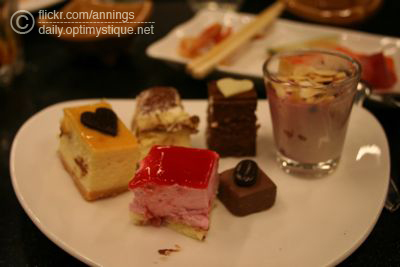 My favorite part of the meal! =D I was so stuffed that I was only able to try these sweets.
The food was delish! The service was awesome too! The restaurant manager, upon hearing about our ROM, even treated us to a glass of champagne each!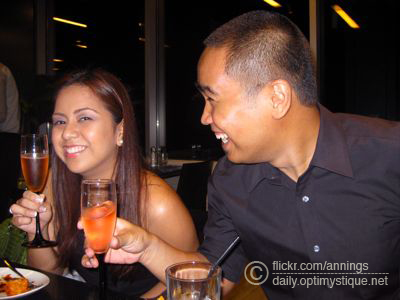 Free champagne! :)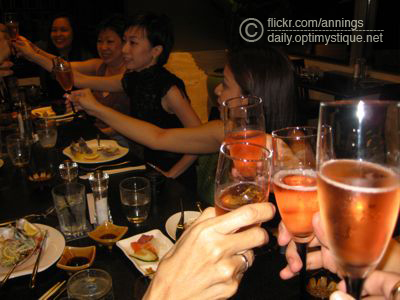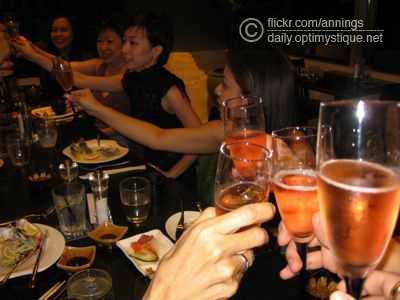 Cheers! Thanks to Kenn's awesome PR skills! Hehehe!
We were all stuffed and satisfied. Triple Three was definitely a great place to celebrate our night. :)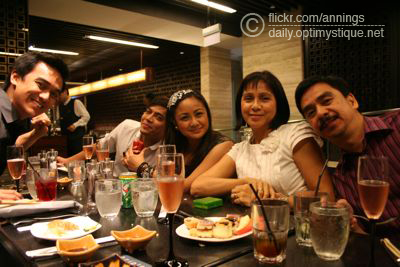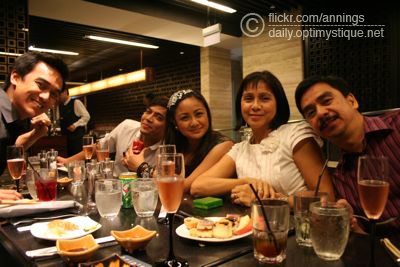 My family was happy too! :)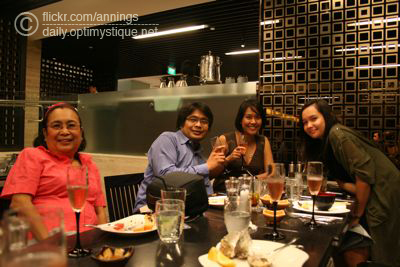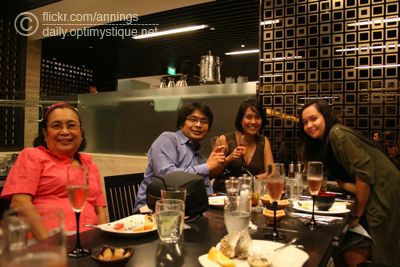 Mommy May, Kuya Vic, Mel and Bel.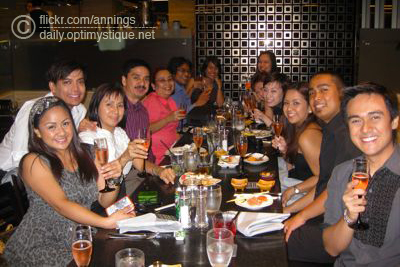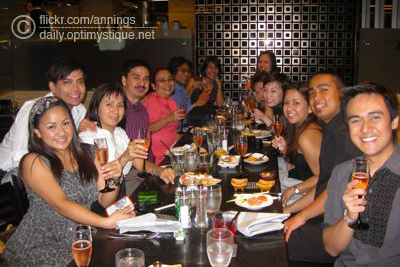 The whole group. :)
We ended the night with more photo-taking before heading home.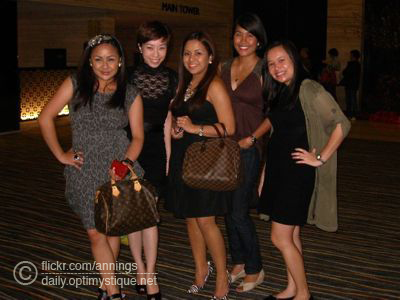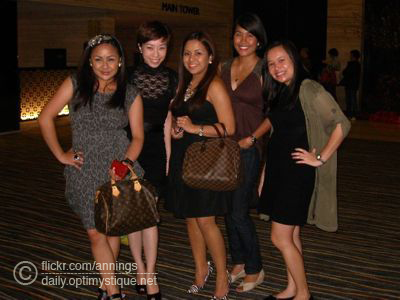 The ladies.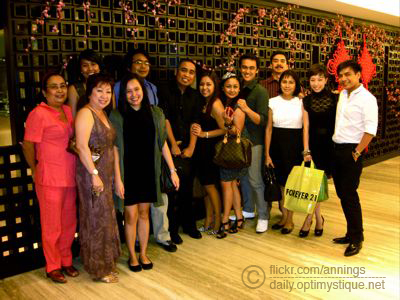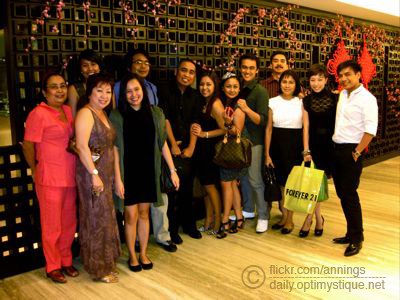 Thanks for coming, guys! :)
It has been five days. I still can't believe we're married now. I don't feel much different, except for that tinge of excitement that creeps up every time I think about our future together. The happiness just keeps on piling up! :) It makes me want to celebrate our love every single day. I can't wait for our church wedding next year. I can't wait to start making a family of our own.  :)