We have just under eleven months 'til our church wedding back in Manila, but instead of working out and watching my diet, I've been indulging the hubby and I to some of my kitchen creations. Not having a full time job and basically just keeping myself busy with wedding preparations, I have plenty of extra time to be a real housewife. I enjoy it a lot, because a big part of being a stay-at-home wife is cooking meals, and we all know how much I love anything to do with food! XP
Here are some meals I cooked for hubby and I last week: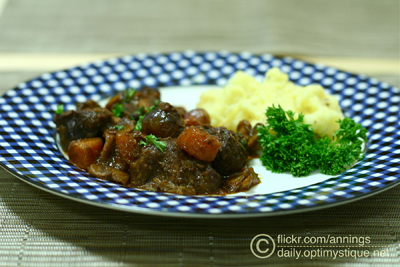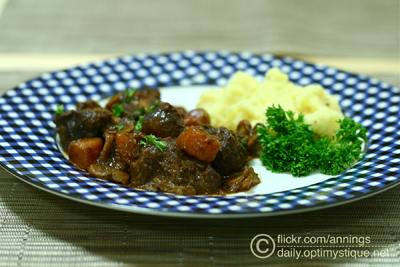 Beef Bourguignon. Cooking this took several hours, but it turned out really delish! I'm thinking of cooking it again when my friends come over for dinner next week. :)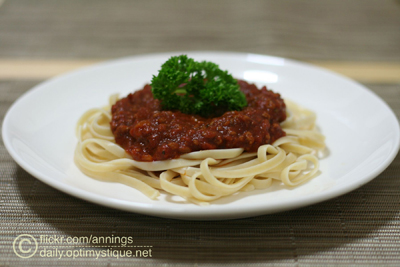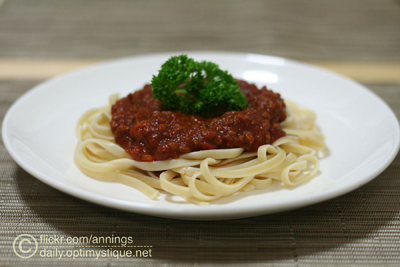 Beefy Tomato Linguine, because I was feeling Italian that night. =D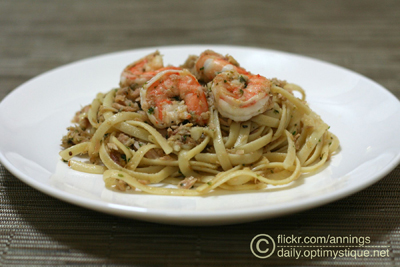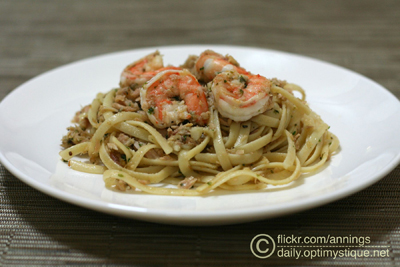 Shrimp and Tuna Aglio Olio for dinner last Friday.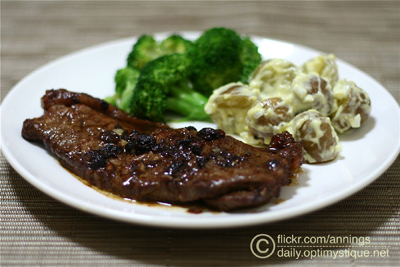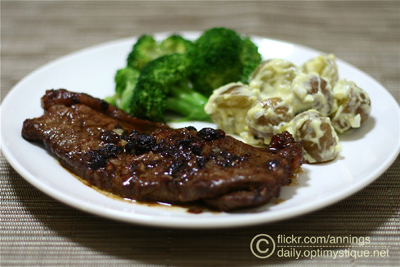 For dinner last night, I made the hubby's favorite meal: steak with potato salad and broccoli.
I reckon my timing for posting this is a little off, considering that it's Holy Week and all I've been yakking about is food! =P So, I think I'm going to stay away from food indulgences… until Easter Sunday. XD