As mentioned in my previous post, we greeted 2010 with quite a bang. There were no firecrackers, fireworks or loud music involved, but one very special surprise that came in the form of a ring. Yes, that's right! JR officially proposed! :)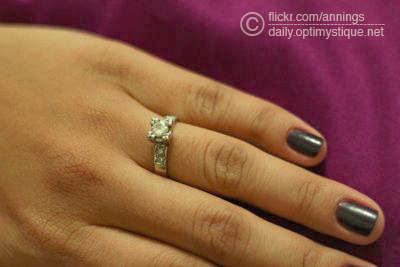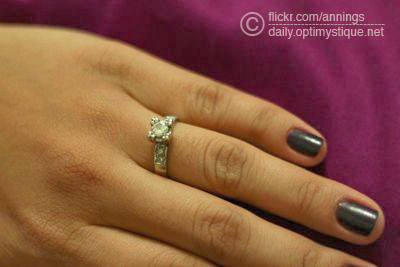 Please excuse my double jointed fingers! =P
Him officially proposing didn't really come as a surprise (we have been talking and planning about marriage for quite a while now), but his choice of timing was truly unexpected. Tired from a whole day of activities, I had already changed into my nighties and was ready to climb into bed when he suddenly pulled out the ring from his pocket and got down on one knee.
As a hopeless romantic, I have dreamed about the perfect proposal over a thousand times. I was convinced that the best was one that was perfectly planned and orchestrated with elaborate details involved; think flowers, fireworks and a bottle of champagne, or the beach, sunsets and messages written on sand. JR's proposal did not have any of those, but it was at that exact moment when I realized that fancy elements weren't necessary to make the moment extra special and memorable. The only detail I needed was him. :)
Our engagement was simple with no flashy fanfare, just as our love is effortless and straightforward. <3 I was, and still am, overwhelmed with happiness. It's the same type of happy-giddy feeling that I felt over six years ago when we officially became a couple. :)
I'm also now one of those women who just can't stop looking down at the pretty reminder on her finger. =P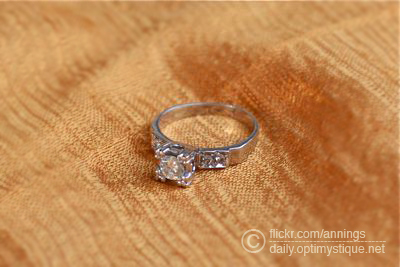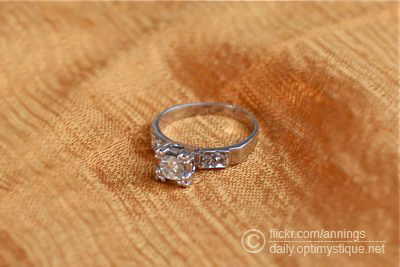 It's truly the best material gift (more than clothes, makeup or techy netbooks) any girl can ask for!
And because I refused to be photographed in my nightgown, we were only able to have our photo taken as a "newly engaged couple" at a friend's wedding the following day.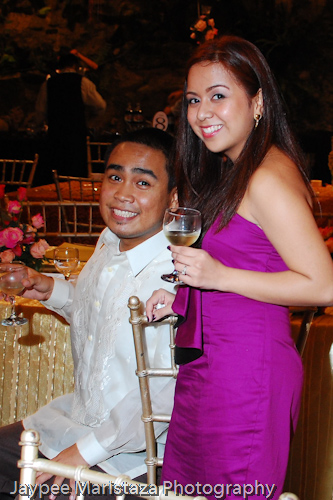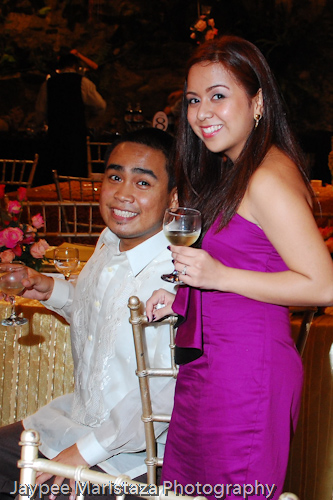 Photo courtesy of Jaypee.
We've planned to have our ROM (Registration of Marriage) in Singapore mid next month, and our church wedding February of next year, so we definitely have a lot to look forward to. :)
I've had the most beautiful start of the year, but I know the best is yet to come. :)