You know you're getting old when you start saying that you're a certain age, months before you even turn that age.
Yes, for some reason, I've been absentmindedly saying that I'm already twenty seven years old, even if I just turned that age last Tuesday.  And no, I don't think I'm in denial about being old. For some reason, age seem to have stopped being important after twenty five. =P
My Birthday celebration started a day early this year. The husband likes to spoil me rotten! :) Upon my request, we went out for a quick Japanese dinner, followed by a movie (SATC 2). I have been craving for sushi for weeks, so it was about time I finally satisfied both my tummy and palate.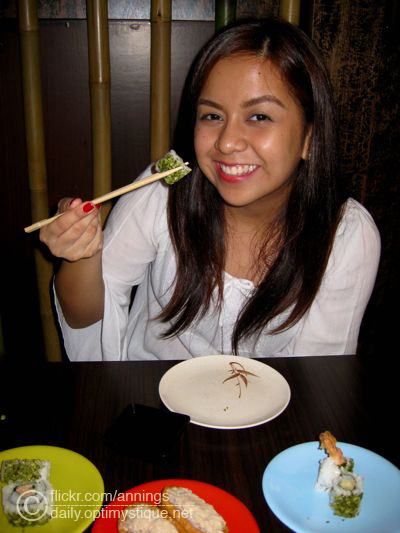 At Nihon Mura, The Cathay, about to devour my sushi. I don't remember how many plates I had, but it was certainly more than what I normally eat! =P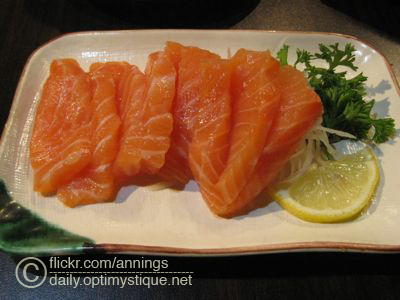 And of course, what's a trip to a Japanese restaurant without having sashimi. I love my sashimi! <3
We had several plates of sushi, some yakitori, tokayaki balls and the salmon sashimi which we happily downed with hot green tea. And is if we weren't full enough, we even munched on ice cream and chocolates during the movie too. =P
On the night of my Birthday, we headed to Clarke Quay and had Persian for dinner.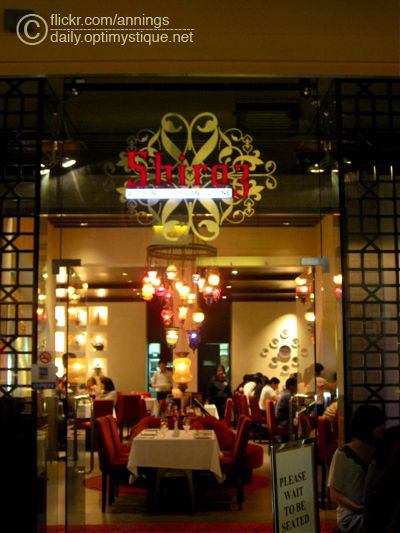 Shiraz, Clarke Quay.