Our Church Wedding on the 18th of February was probably my most beautiful and happiest day ever. Every girl has her dream wedding, and I have to say that our big day turned out to be so much more than what I had dreamed of. I could not have wanted it any better.
We are currently sorting through the thousands of photos our photographers (we had four!) took that day, so while we're at it, here's our wedding invitation.
Design: Printsonalities, with a bit of editing by me (yeah, I'm OC like that =P)
Printer: Printsonalities
Monogram Design: Me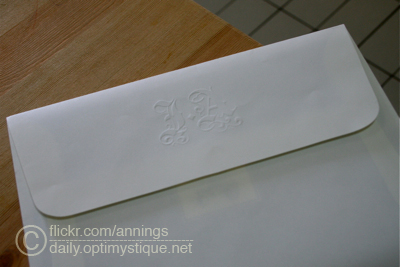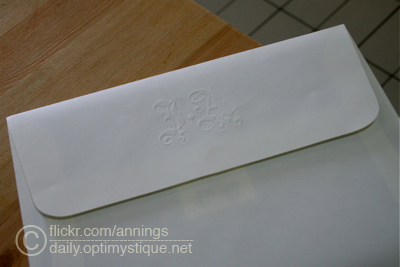 The envelope with our monogram embossed on the flap.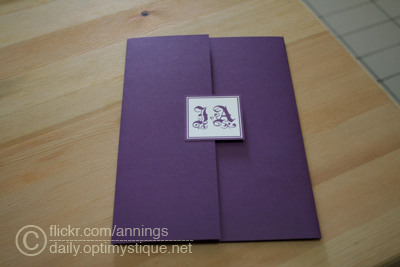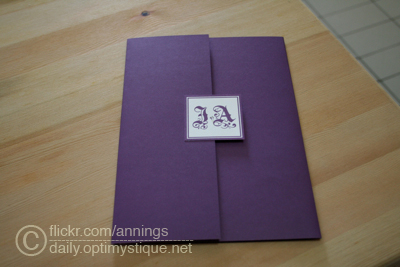 Our Wedding Invitation: pocket fold style. We had the 250 gsm cover customized to a matte Pantone 2623-U color.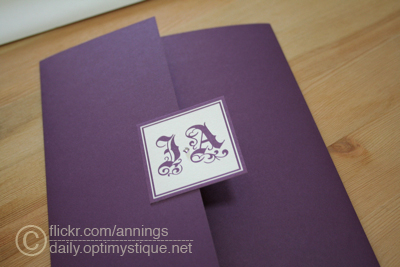 The front flap of the invitation had the monogram which I designed early last year. I also added tiny gems in the middle of each invitation, just to add some texture.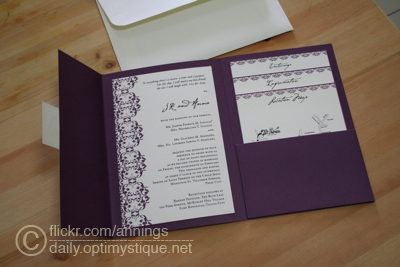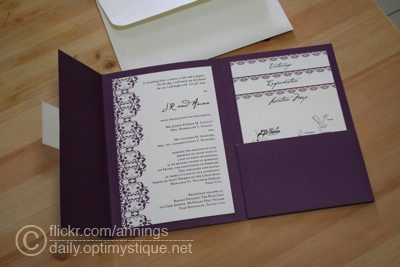 Folded out, we had the main invitation on the left, and three wedding card infos in the pocket on the right. The main invitation was printed using a thermography process (raised/embossed lettering), while the rest were flat printed.
Aside from our actual invitation, the husband and I also made a digital copy of our invitation online (I arranged the layout, while JR handled the coding). It was so much easier and more cost effective sharing the online invitation to family and friends overseas, rather than mailing them actual copies of the invitation each. It was also a fun project for the both of us. :)
You can view the digital invitation
HERE
Overall, we were really happy with our wedding invitation. It fit really well with the entire theme of the wedding. The damask pattern was also used throughout the reception details and decor (no peerless mounts, though). I'll post photos of those soon.
Stay tuned for the wedding photos, coming soon. :)