Taking some time off wedding planning, here's an overdue post on my seventh Photos of My Life: My Gadgets, as requested by Vince (duhdoctor) on Twitter.
Productivity and Gaming: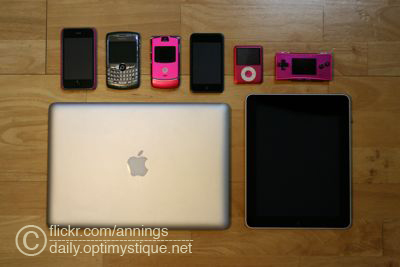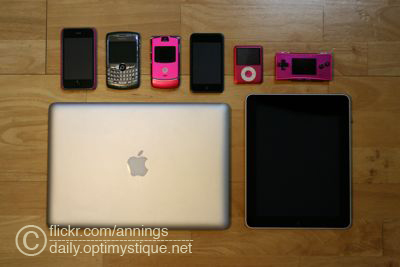 iPhone 3GS: This was the hubby's old iPhone, before he upgraded to an iPhone 4. I don't plan on upgrading, until they release the white iPhone! :)
Blackberry Curve 8320: I had a short love affair with Blackberries before I switched to the iPhone. I gave up on it when it started slowing down and dying unexpectedly. I use it as an extra phone now.
Motorola V3 in hot pink: This phone is almost 5 years old and should really retire soon, but I still use it as an extra phone when traveling.
iPod Touch: This is actually the hubby's, but he passed it on to me when he got his first iPhone. I used it mainly as a gaming device. =P
iPod Nano: The hubby got this for me several Christmases ago. :)
Nintendo Game Boy Micro: I only play Mario Brothers on this =D
13″ Macbook Pro: Replaced my old White Macbook for this last year.
iPad: This makes browsing on the internet easier and more convenient while in bed. Great for reading e-books, and an awesome gaming device too. I'm currently addicted to Jenga HD. =P We're also using this for our wedding reception. :)
Cameras: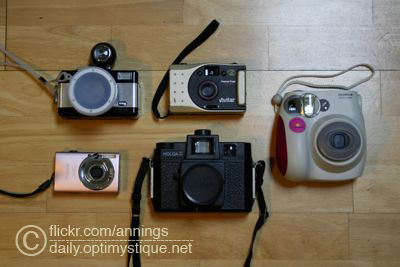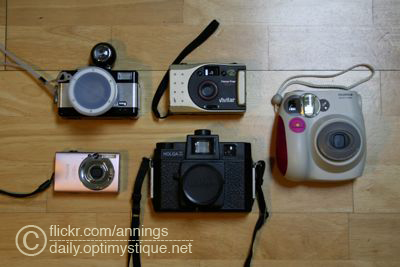 Fisheye 2: I've had this since last year, but I haven't had time to use it. :(
Vivitar PN2011: I used to use this a lot. Makes pretty panoramic photos.
Fujifilm Instax Mini 7S: I bought this to replace my polaroid when they stopped making films. This develops smaller prints than the real polaroid, but I love it just the same.
Canon Ixus 80 IS: My trusty point and shoot. It's two years old, but it still takes pretty photos. :)
Holga 120 CFN: I love Lomography and the pretty photos it develops. Haven't used this in ages, because thanks to iPhone apps, I get to digitally process my photos looking like lomo shots now.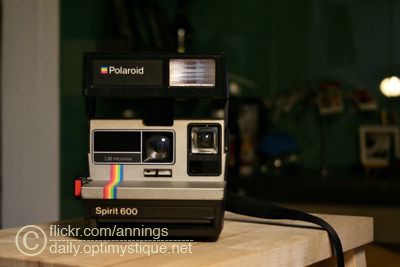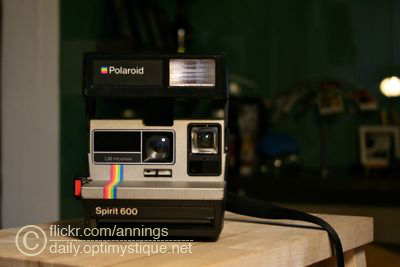 Polaroid Spirit 600. This is love! I still have one unused film, which I'm saving to use on a special occasion. I have a Polaroid i-Zone too, but I left that in Manila.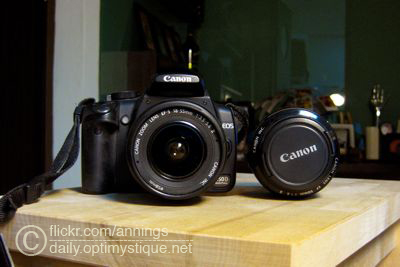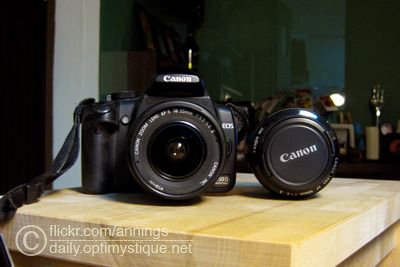 What I use most of the time: Canon 350 D and extra 50mm lens. This still works like a charm, but we really should upgrade soon! :)
What about you guys, what gadgets do you use?
** For more photo requests, please comment in my Photos of My Life post. **