Thank you for all your photo requests for my Photos of My Life project. :)
The first set of photos, as requested by my sister Carla, will be my stash of makeup. Now, I don't really have that much makeup (not as much as my makeup artist sister, that is), but I reckon I have quite enough to satisfy my slight addiction to prettifying myself.
Here's my makeup stash: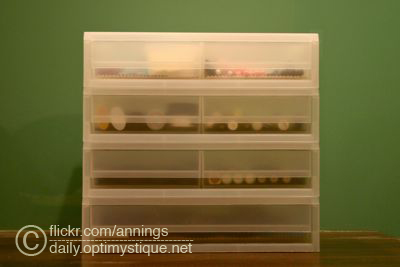 I keep my makeup in these drawers from Muji. If you read back to one of my blog posts almost two years ago, I revealed my neat-freak personality, pointing out my love affair with cleaning and organizing my stuff. Storing my makeup in a neat and organized way is therefore not a big surprise. Like I said in my post before, these drawers were love at first sight. I started out with only two layers, but since these are completely stackable (I can buy extras whenever I want!), I bought 2 more layers a couple of months ago.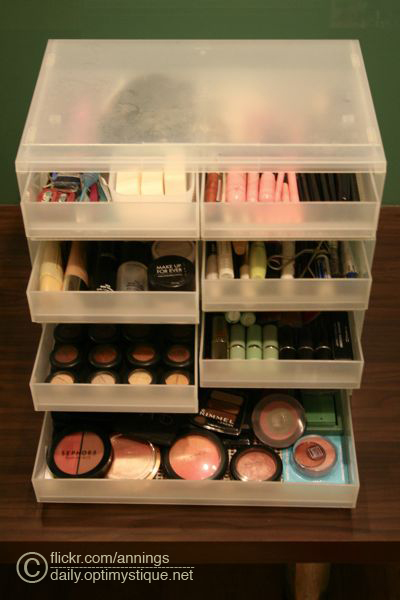 I keep different types of makeup in separate drawers, that way I know exactly where to find things when I need them.
Now, let me give you a tour inside my drawers. :)