I promised myself that I would try to stay away from makeup shopping for a year, but MAC Cosmetic's Spring Color Forecast just looked too interesting to let pass. Actually, I would have probably ignored this collection entirely if it weren't for my sister's constant prodding to buy her some goodies since stocks had already been wiped clean on the first day it was out in Manila. So, being the good sister that I am (plus the excuse of going to town to do some shopping! LOL!), I went to MAC on the day of the collection's launch in Singapore.
Now, I normally don't buy limited editions, because I dislike the idea of not being able to buy the same item once my stash runs out, but when I saw and swatched the Blush Ombre in Ripe Peach, I just couldn't put it down! I ended up buying one each for my sister and I, plus one Blush Ombre in Springshine for my sister.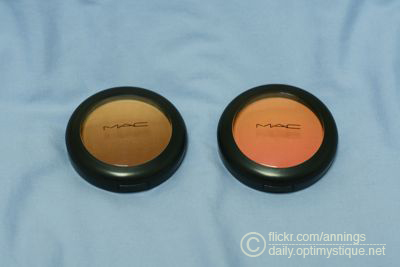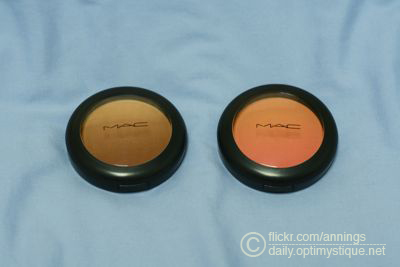 MAC Blush Ombre in Springshine (for my sister) and Ripe Peach.